I was going to avoid all tours but decided the two I did today would not be that popular and not so many people and that was true! My early morning pre-breakfast bird hike was just me and a masked young couple from Europe, he from France and she from Germany plus our local guide Jose. (more on it later) Then at 9 Jose also led the farm tour with just me and a nice lady from Germany and her daughter 11 or 12ish. They were of course masked and her Dad was not interested in the tour. 🙂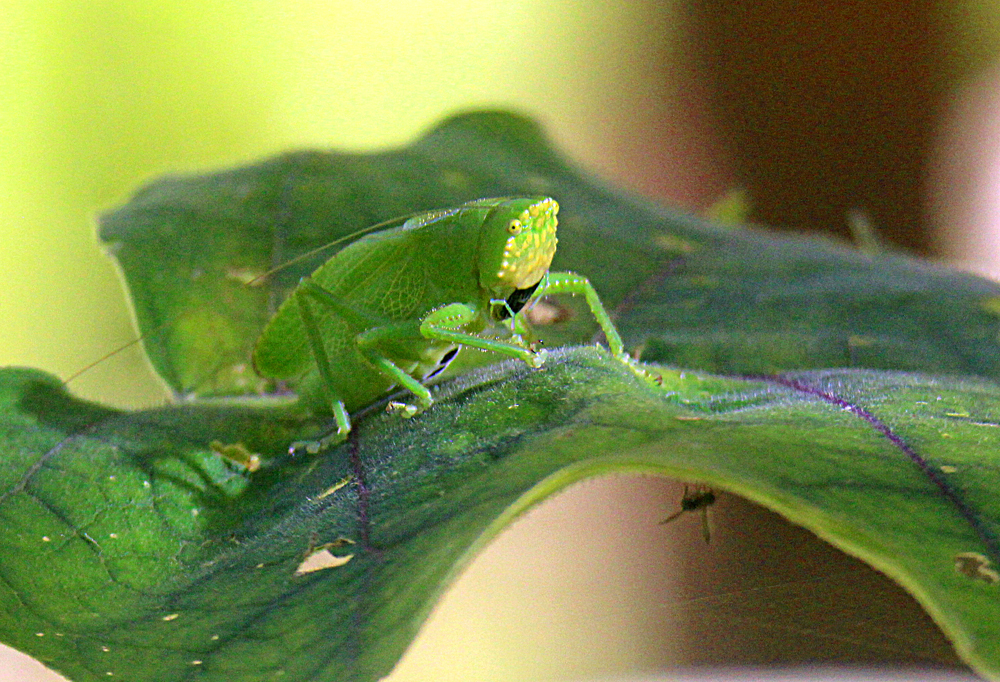 Below is a slide show from the farm tour today with pix not in chronological order . . .
The French girl Natalie helping squeeze sugar cane

Jose showing how the open coconuts with a machete.

Bananas growing.

A papaya tree.

One of multiple vegetable gardens.

Chilis!

Cocoa Beans drying.

Natalie grinding roasted cocoa beans.

The resulting chocolate candy.

The restaurant's milk & cheese comes from farm + eggs, veggies & fruits!

A Spiny-tailed Iguana on farm.

and a weird-looking Katydid!
For what it is worth, the lodge is not full but has a reasonable amount of business during a world-wide pandemic! And most of the guests here are from Europe, Germany the most, then France, England and others. I haven't met anyone from the States or Canada, but these nature lodges usually have lots of Canadians and some Americans. The owners have relatives in Germany which may account for some of the many Germans this week! 🙂
¡Pura Vida!