Some manufacturer here is depicting Central American Indigenous People in concrete garden art that is not necessarily accurate of what the early people looked like or blessed by the few indigenous people still left here in Costa Rica. And I'm pretty sure not made by the indigenous people. Yet I like the historical or almost archaeological "look" of this garden art found in several hotel gardens like these 4 photographed at Cristal Ballena Hotel in Uvita which are similar to what I saw at Bosque del Cabo on the Osa Peninsula in July and even the one piece I've added to my garden. They remind me of what you see more of in Guatemala and Mexico where the indigenous had bigger cities and left more archaeological ruins & art than the simpler, early agricultural peoples of Costa Rica who are still very important to the history of this country. I will be visiting one of the indigenous people city ruins in April as noted in yesterday's post, Guayabo. And in my earlier writings you can find several articles on visits to different Bribri villages on the Caribbean Slope or see links at bottom of post.
Uvita is in the South Pacific area which is where the Boruca People lived and still have at least one traditional village. Their Boruca Artisans are famous for the brightly colored animal masks available in all the souvenir shops. They are too bright and unrealistic or "touristy" for me, but I like the "antique" or archaeological look of these concrete depictions of indigenous people, especially when older and weathered or covered in moss. Here's 4 such "statues" in the gardens of Cristal Ballena Hotel in Uvita . . .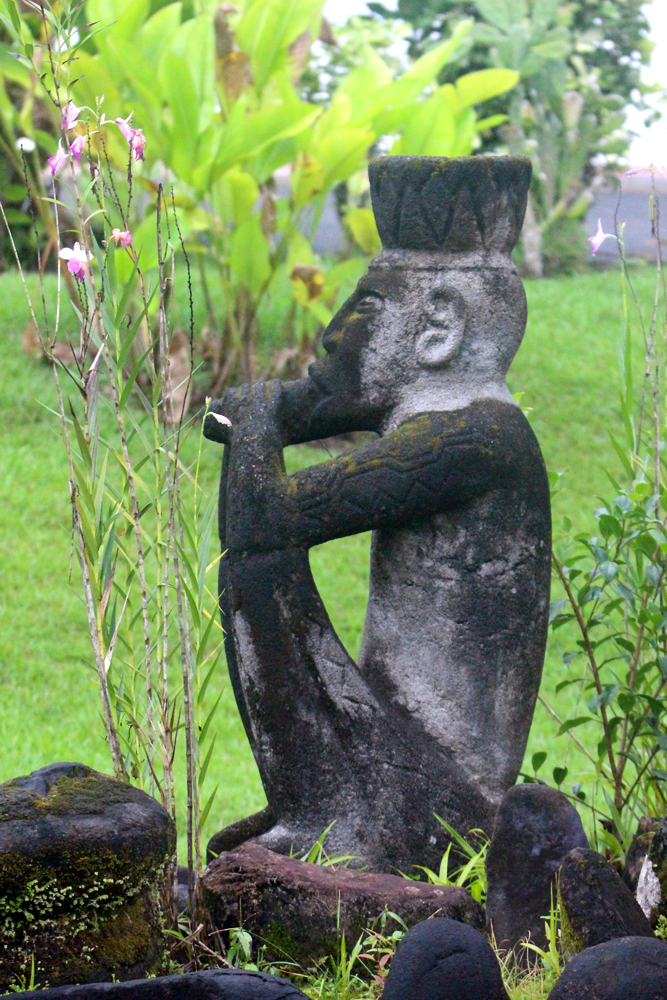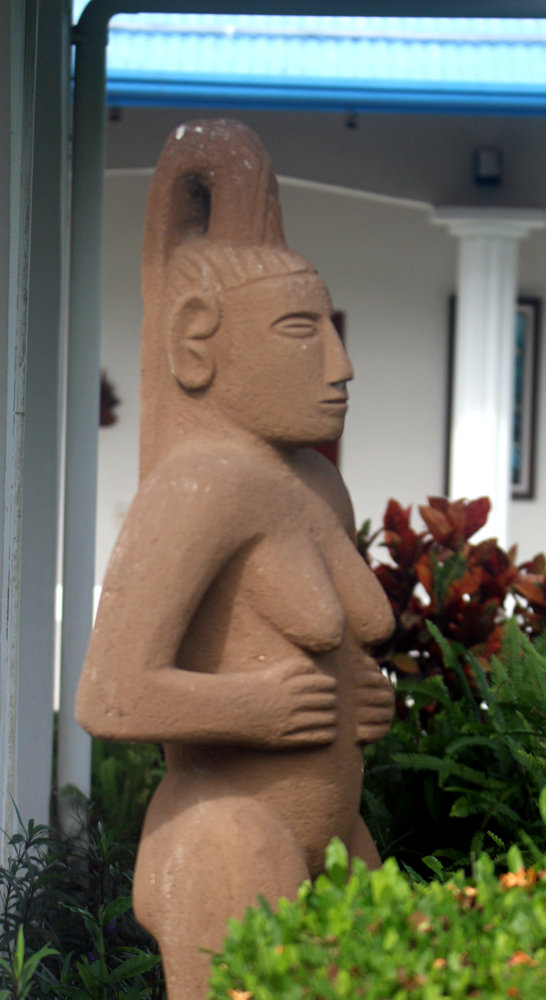 ¡Pura Vida!
Similar Garden Art I've Photographed:
Some different ones on my 2019 visit to Cristal Ballena
Garden Art at Bosque del Cabo Lodge Osa Peninsula
A Wooden Example at El Silencio Lodge
Hacienda Guachipelín , Rincón de la Vieja
Turtle Beach Lodge, Tortuguero
My Bribri Indigenous People Galleries
2018 Bribri-Watsi Volio Waterfall Jumpers
2018 Bribri Watsi Village Visit
2018 Bribri Watsi Chocolate-Making Demo
2016 Bribri Kekoldi Village birding visit w/ Bribri birding guide
2015 Bribri Yorkin Reserve birding club visit for 3 nights in hut, no electricity
¡Pura Vida!