The Red-legged Honeycreeper (eBird description) is a favorite bird and this photo a favorite shot, shown by the fact that I used in on my "Big Bird Book" cover seen below. You can see a sampling of my photos of this bird in My Red-legged Honeycreeper Gallery with shots from 5 different locations in Costa Rica which are noted in The Backstory below with links to all of the TRIP GALLERIES of where the shots were made.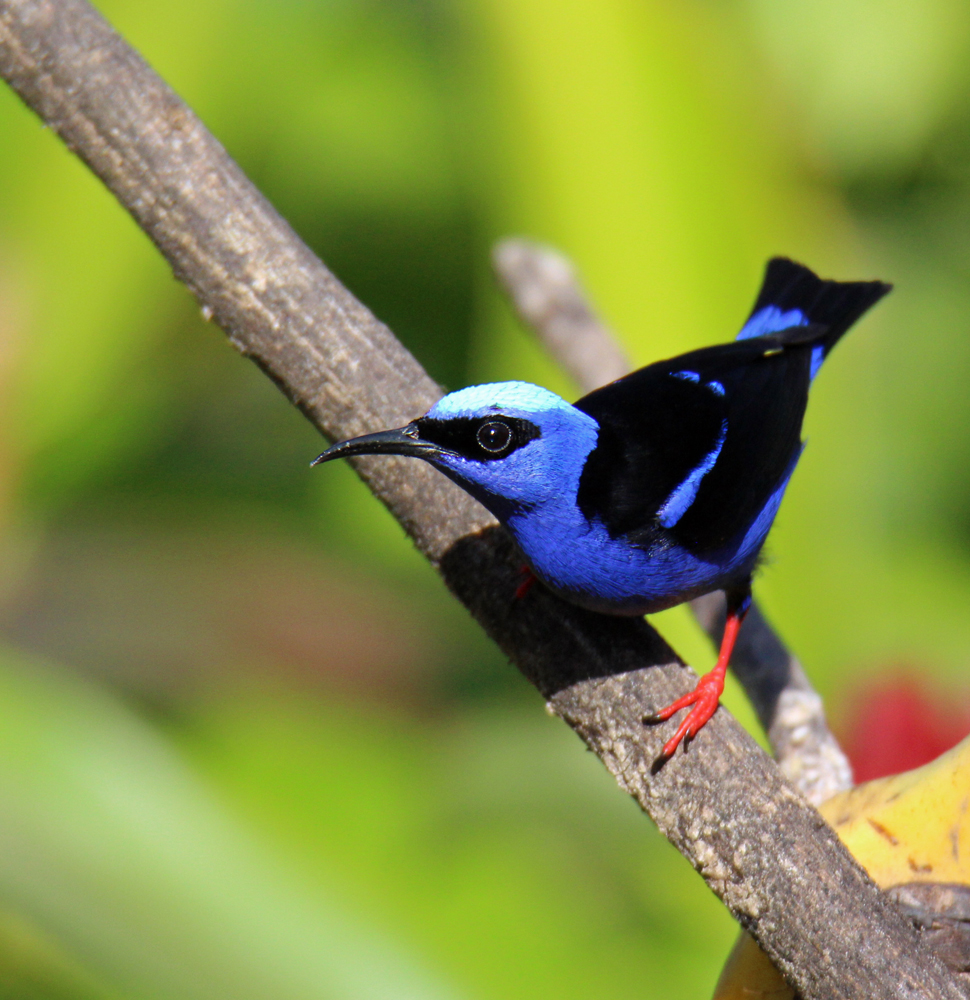 The Backstory
The feature photo was made at Maquenque Eco-Lodge & Reserve, one of my favorite birding places and where I can stay busy photographing birds almost every minute of the day if I wanted to. 🙂 No big story about this particular shot which was made at the feeder by the restaurant, but do note that photos of birds at fruit feeders do not have to be of them gulping down papaya or banana. If you are patient they almost always perch on a nearby limb or up in a nearby tree for a more natural shot.
Maybe the most interesting backstory is of my many shots made at Arenal Observatory Lodge & Reserve because of where they were shot. On my first trip to Arenal I think I climbed up the giant observation tower every day I was there with different results each day. An on one of those days, in the afternoon I think, I was less than half way up the tower stairs when I came to a tree full of berries and two kinds of Honeycreepers eating the berries. I got a lot of Honeycreeper photos that day! 🙂
The other three places for my Red-legged Honeycreeper photos were at Bogarin Trail in La Fortuna, Carara NP near Tarcoles & Jaco, and Selva Verde Lodge & Reserve, Sarapiqui.
TRIP GALLERIES where I photographed Red-legged Honeycreeper
This Photo on Book Cover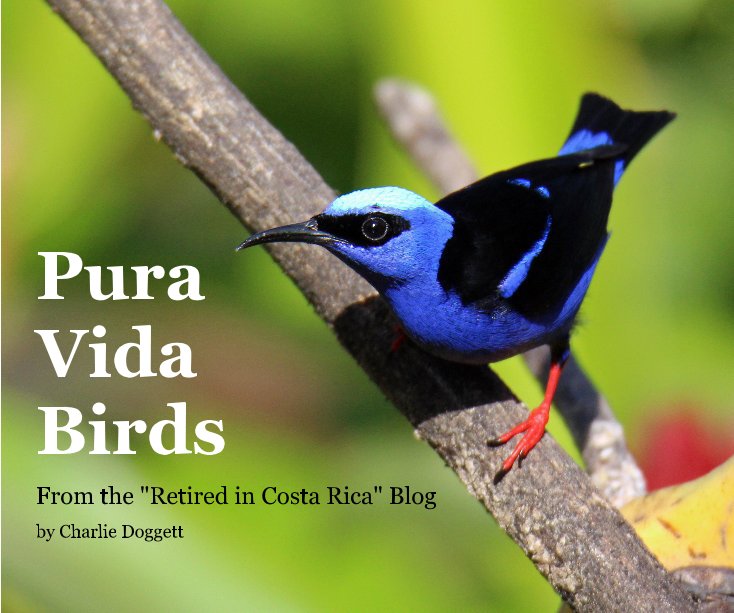 ¡Pura Vida!