It is both a fave bird and favorite photo of the Pygmy Owl! Read about them at Ferruginous Pygmy-Owl (eBird description) as the Central & South American version of the pygmy owls found around the world. See also my Ferruginous Pygmy-Owl Gallery for my shots from 3 different locations in Costa Rica. Plus below I'm adding a shot from Guatemala of a whole family of them! 🙂 My other favorite pygmy owl photo! 🙂 And also below I will include the TRIP GALLERIES of all 4 trips where I photographed this owl and The Backstory of the featured photo.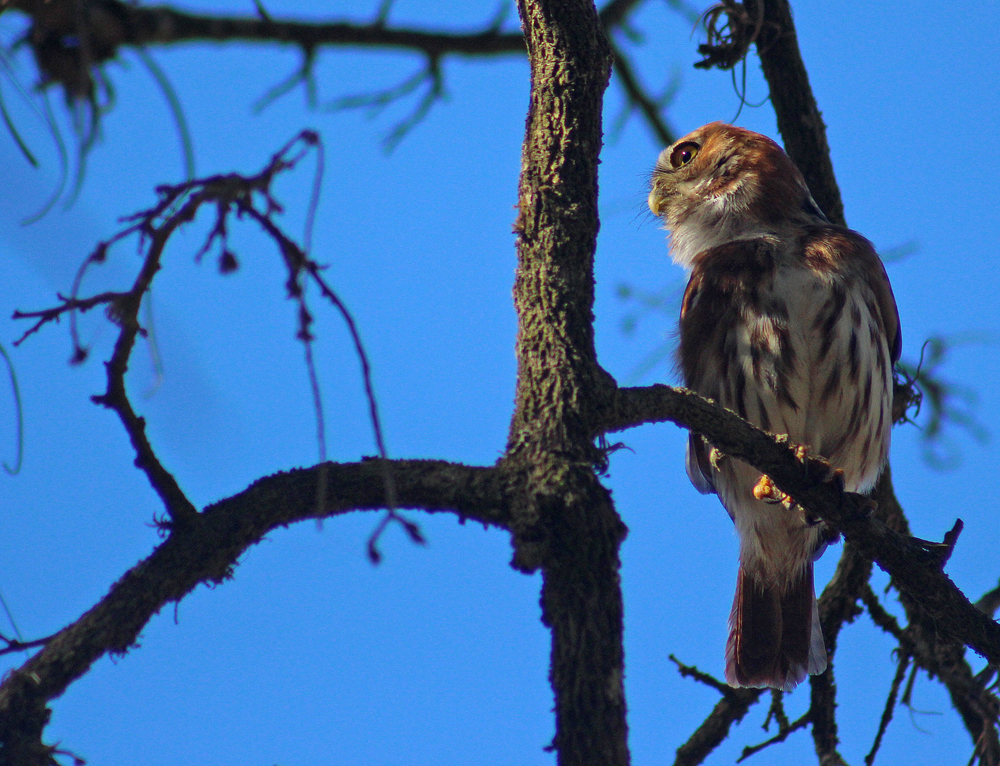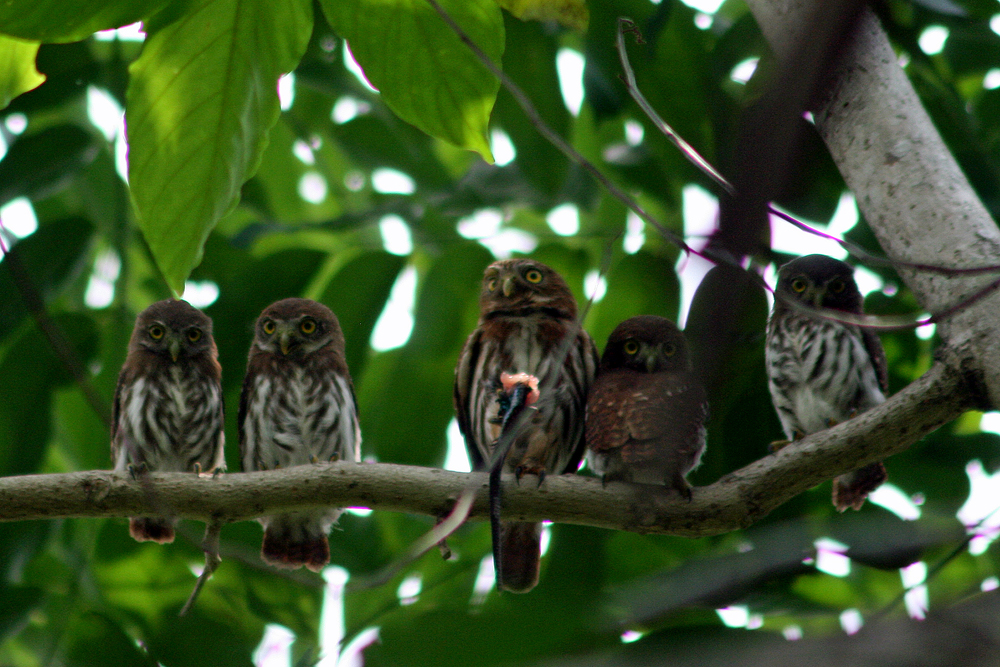 The Backstory
Not a big story, but on one of my many trips on the Tarcoles River, this one with a couple in Atenas interested in birding and they have a car! 🙂 We got there a little early as one should and after checking in and paying for our boat trip we wandered around the parking lot next to the dock and boat that was not yet ready for us, looking for birds.
Along the edge of the parking lot closest to the river and dock we suddenly saw this owl in a tree and started shooting away before he flew. I would normally say it is not a good shot because he is looking into that tree in front of his eyes, but the way the sun caught his face makes this picture in spite of the tree or tree limbs! And by cropping horizontally so he is on the right side of image looking into the larger blue space beyond the tree, it kind of minimizes the distraction of the tree in his face. 🙂 Plus it shows the entire bird, front view and part of side. So, yeah, there's some kind of backstory behind every photo I guess! 🙂 And always make lemonade out of the lemons! 🙂
Trip Galleries Where I Photographed the Pygmy Owls
¡Pura Vida!