Vultures are not all ugly as this magnificent creature attests. The King Vulture (eBird description) is hard to find and even harder to photograph without help, but possible as seen in my King Vulture Gallery from 3 locations in Costa Rica. Read the Backstory for how I got the closeups and follow the links to the three trip galleries where I found this big bird!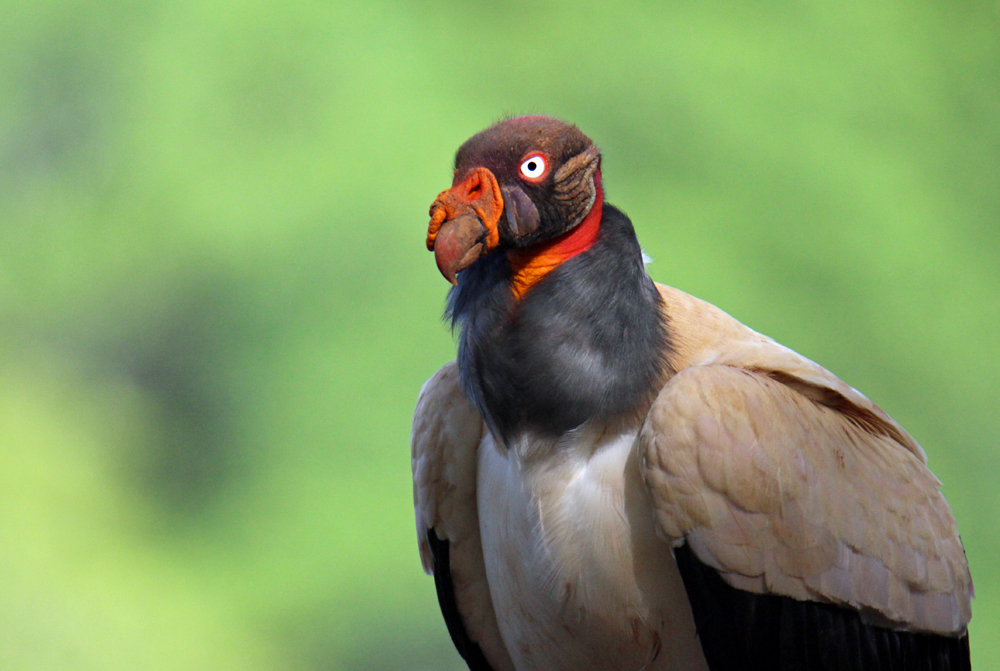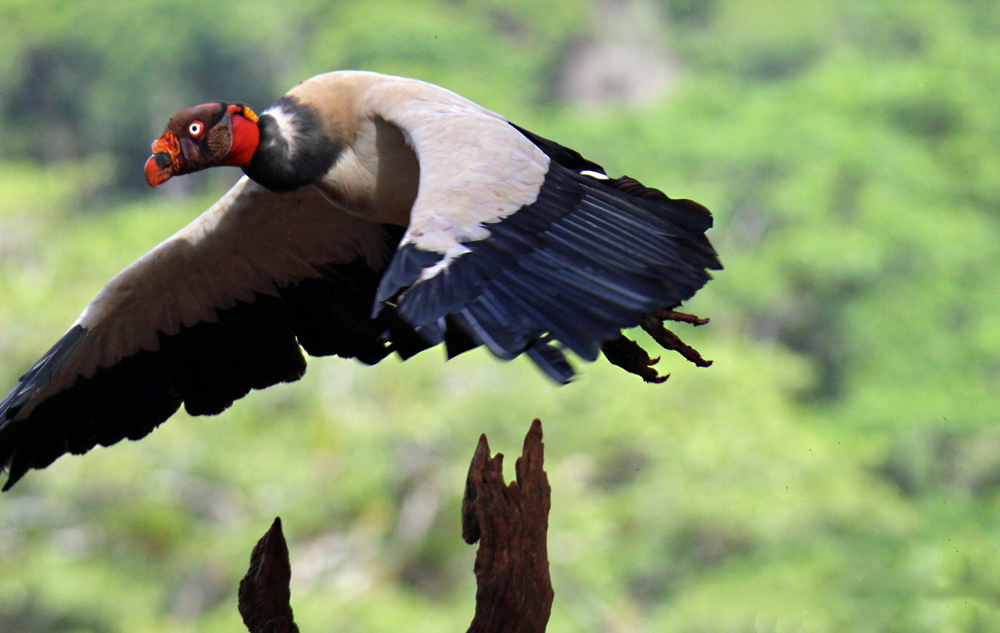 Backstory
One of the many things I like about Maquenque Eco-Lodge & Reserve is the optional off-campus trip to a local home with a "Hide" (Americans call a "Blind") near the edge of a cliff where King Vultures nest and hang out. From within the Hide you can poke your camera through one of the many holes to zoom in on the nearby King Vultures. It's an amazing experience to just be that close to the large birds and even more amazing to photograph them! Both of the photos in this post were made there.
During my visit to Tropical Tambor Resort, Tambor Bay I took a tour up the mountain above the beach to the "Raptor Ridge" home of a birding guide and along with many other birds, he managed to attract a couple of King Vultures by taking a pig's head to a nearby ridge. I was not as close as with Maquenque Lodge, but it was my first time to photograph this magnificent bird in the wild. And then at Tortuguero Turtle Beach Lodge I managed to get a couple of shots of one flying overhead. And that is all of my collection for now.
TRIP GALLERIES including King Vulture
¡Pura Vida!