In some ways the Little Blue Heron (eBird description) is more photogenic than the Great Blue Heron, maybe because most are a solid color. See my other shots in my Little Blue Heron Gallery from 9 different locations in Costa Rica. I like bird photos with simple, solid backgrounds like this one, plus he's flying with great aerodynamics! 🙂 But I also like traditional portraits like the one I'm including below as an extra. Both photos were made at or near Rancho Humo which you can read more about in The Backstory below.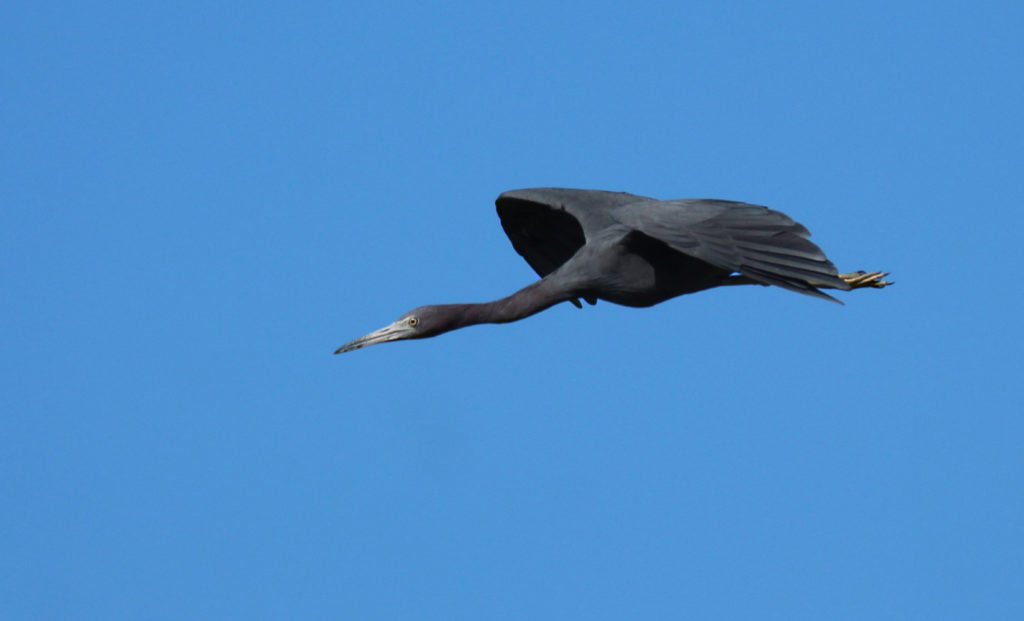 The Backstory
One of my many favorite places for birds here in Costa Rica is Rancho Humo at Palo Verde National Park in Guanacaste on Rio Tempisque. This featured photo was the favorite of the manager at that time and why it's on the cover of the book below. They had to close when the Covid Pandemic started because of no tourists and now that they have reopened, the boutique hotel is out of my price range at over $1,000 per night per room. That includes 3 gourmet meals per day, but still too expensive for me! But worth it if you can afford it! 🙂 The ranch is open for day visitors and birders who come from other Guanacaste hotels at reasonable day visitor fees.
The other 8 places I've photographed this bird here are some of the usual water places! I won't list all here but include each in my TRIP GALLERIES LIST BELOW! Now here's the other shot made near Rancho Humo in Rio Tempisque: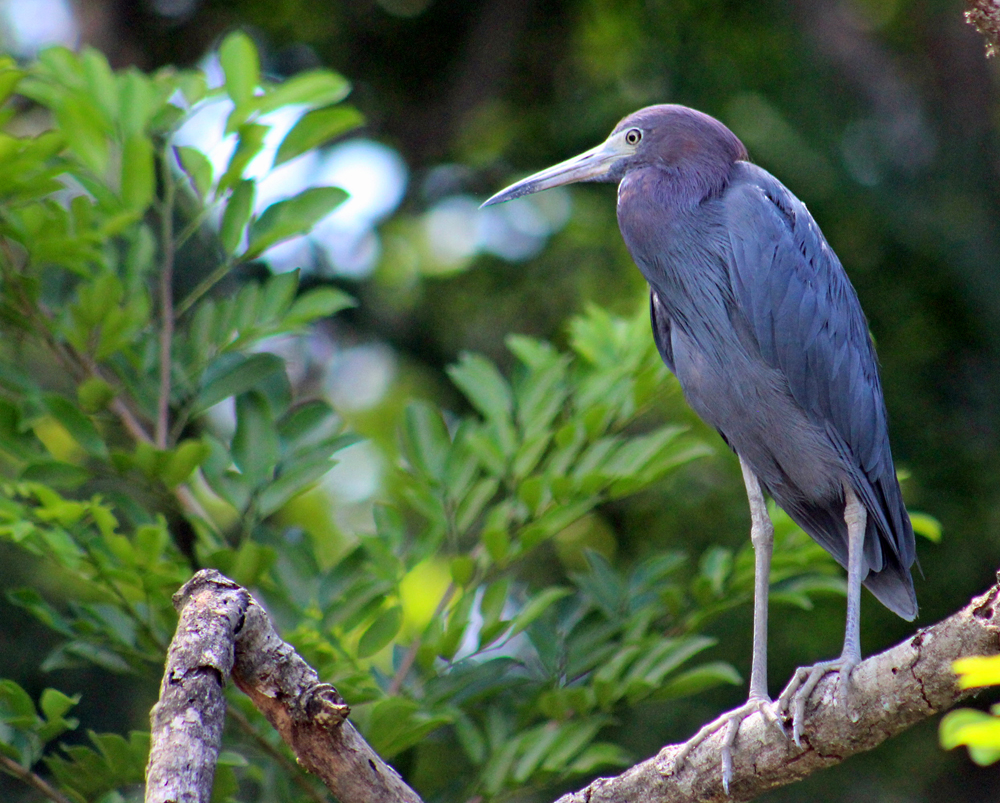 TRIP GALLERIES of Little Blue Heron Shots
This Photo also on Book Cover
¡Pura Vida!