The Green-breasted Mango (eBird description) is a type of Hummingbird found only in Central America and northern South America. My Green-breasted Mango Gallery has photos from three locations in Costa Rica. The featured photo of a female is not particularly good photography, but I like it because I caught her looking right into the camera at my eye-level which I'm seldom ever able to do! 🙂 Read more about this shot and the places I've seen this bird under The Backstory below.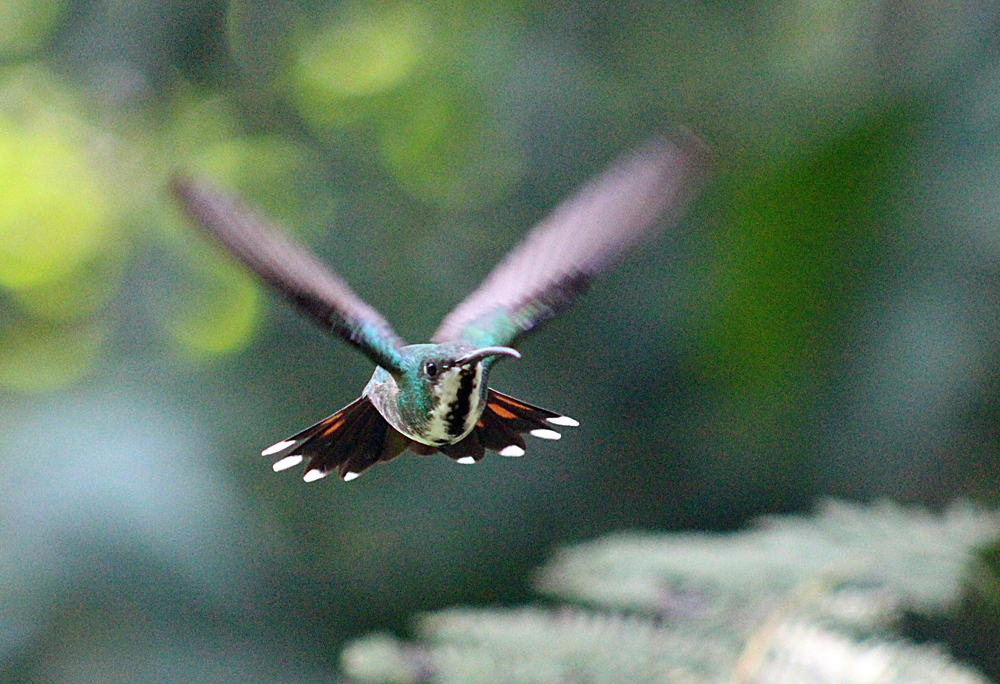 The Backstory
It did not take me living in Costa Rica very long to discover the Sarapiqui birding area on the Caribbean slopes of the central mountains as one of the best birding areas in the country, and likewise the Selva Verde Lodge there as one of the best birding lodges in the country! And just down the road from the lodge is a private "Nature Park," Dave & Dave's Nature Park in the small town of La Virgen, Costa Rica. On my first visit to this area in 2016 is when I got this photo in the little nature park. I have shots of this bird from two other favorite birding lodges also, Rancho Naturalista near Turrialba and my treehouse lodge, Maquenque Eco-Lodge and Reserve at Boca Tapada near the Nicaragua border. See below for links to my TRIP GALLERIES for each of these locations with a lot of other birds photographed! 🙂
Trip Galleries – places for this bird
¡Pura Vida!