This "uncommon" bird is generally found only on the Caribbean or Atlantic side of Costa Rica while the more common White Ibis is on both sides, though more prevalent on the Pacific side. This particular Green Ibis (eBird link) was photographed in Tortuguero NP as one of the 5 locations in my Green Ibis Gallery. I particularly liked this photo because of the unusual flying position of his wings in an umbrella or bowl shape. Never seen this in any bird. See my Backstory below for more information about the five places I've photographed this bird.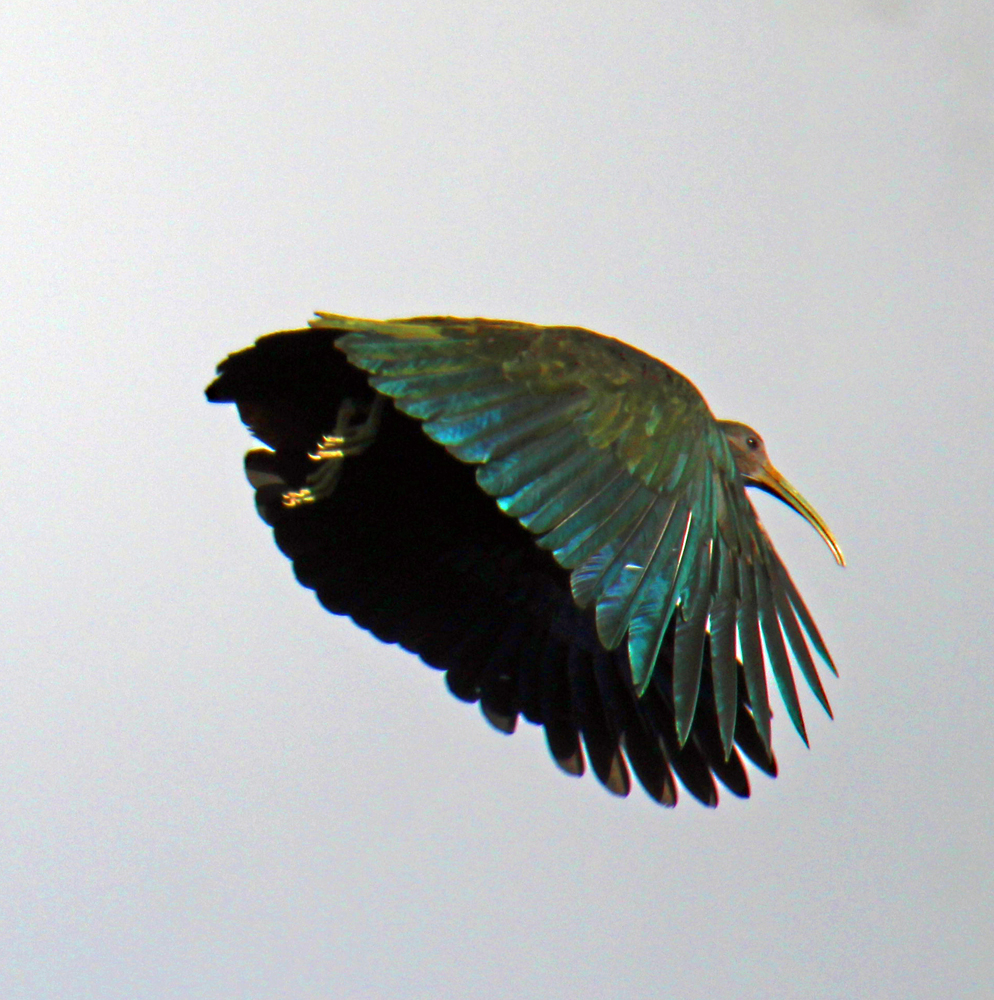 The Backstory
Turtle Beach Lodge, Tortuguero NP is where I made this photo and it is in many ways the best location for seeing and photographing all water birds on the northeast coast or Atlantic/Caribbean side of Costa Rica. See TRIP GALLERY LINKS BELOW for more photos of what I saw in this great national park and the other locations!
Maquenque Lodge or Selva Verde Lodge and nearby Rio Sierpe de Puerto Viejo de Sarapiqui are the other places I have photographed this bird in Costa Rica, all on "the Caribbean Slope." Note that Rio Sierpe boat rides can be arranged through the Selva Verde Lodge. Again see the TRIP GALLERY LINKS BELOW that include a Panama trip where I saw the Green Ibis, also on Caribbean side:
Trip Galleries with Green Ibis
¡Pura Vida!