This morning was to be my last "organized hike," called the Primary Forest, led by scientist Phillip who did last night's night hike, scheduled for 8-11. At 8 one of the employees came out and apologized that Phillip called in sick and that the hike was canceled for today. "No problem," I said, "I wanted to go down the Pacific Trail and low tide is this morning, just right!" The guy in charge asked me to wait a minute. He made a call and then said he would be right back. He came with one of the gardeners with a name that sounded like Aniavey, and said, "Now you can practice your Spanish!" 🙂 The Nicaraguan was wearing a sheathed machete. The guy in charge said, "I simply cannot let you go down that trail alone, especially all the way to the waterfall! After you go down the very steep trail, it's another mile hike including up another hill. I did not get incensed and thanked him for his concern, still not knowing what I was in for. And thinking I didn't really need help. 🙂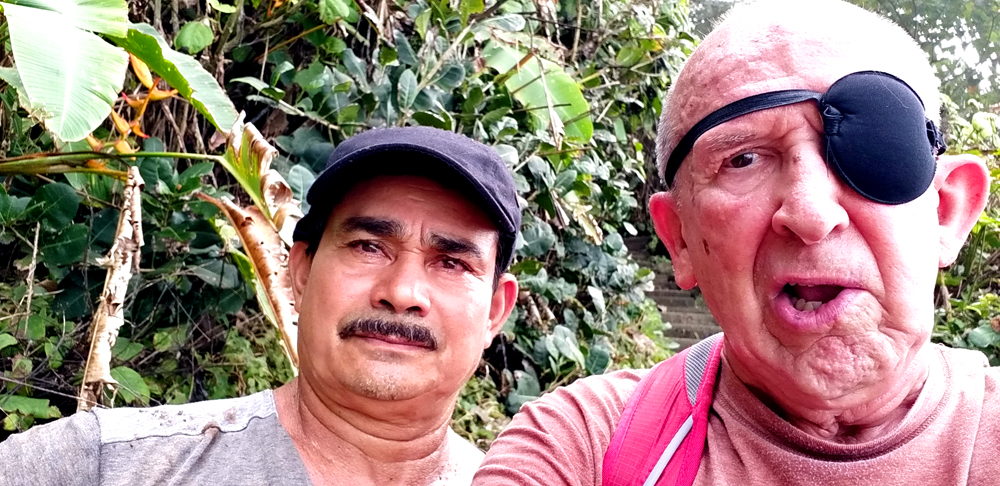 Wow! It was a steep trail with 500 steps carved into the side of the mountain and in moments my knees and legs were killing me. About halfway down or a little more, my knees gave way and I crumpled to the ground. My helper came to my rescue, helping me up and I sat on one of the steps. He took his machete out, going into the forest to cut a little sapling for a brand new hiking stick and I was soon ready to go, just slowly. But I had already decided I would go only to the beach and not all the way to the waterfall, which relieved Aniavey. And by the way, the return trip back up the hill, all 500 steps, was much easier on my knees and legs, just slowing my breathing! 🙂 On the hike we saw 3 kind of monkeys: Howler, White-faced Capuchin and Spider Monkeys!
Here' s 4 shots and I don't know why I didn't photograph the trail or steps?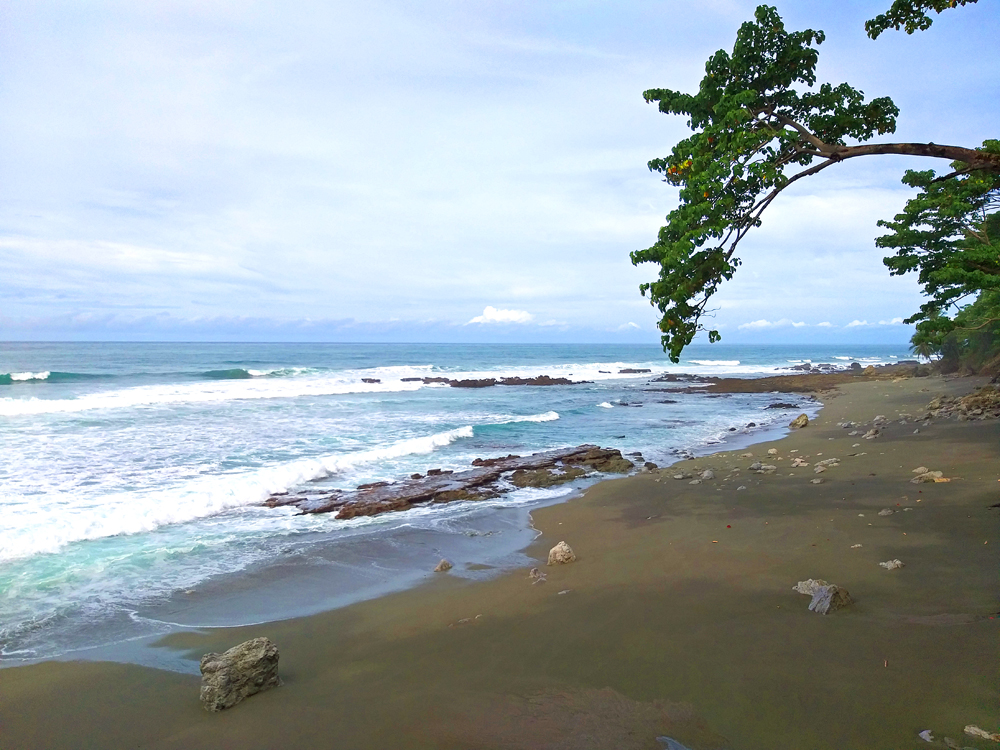 I'll do another post on the first failed waterfall trip of yesterday to come out in the morning and maybe one on the night hike frogs. 🙂
¡Pura Vida!
from
Bosque del Cabo Rainforest Lodge
Playa Matapolo, Costa Rica