Like me recovering from cancer and the just-as-bad cancer treatment, this pitiful-looking damaged butterfly is still flying and eating! 🙂 He is a Ilus swallowtail or Dual-spotted swallowtail, Mimoides ilus (Wikipedia link) and note that it is very similar to another butterfly that I originally labeled this as, the Emerald-patched Cattleheart. The main difference is the Cattleheart has emerald or light-green spots on the upper wings instead of white as this Swallowtail has. (And by the way, Cattlehearts are in the Swallowtail family!) See my Dual-spotted Swallowtail Gallery or all of my CR Butterflies. Note that in the additional photos below this feature image there is one of a non-damaged Dual-spotted that got in my house on the window screen before I opened it and let him fly out.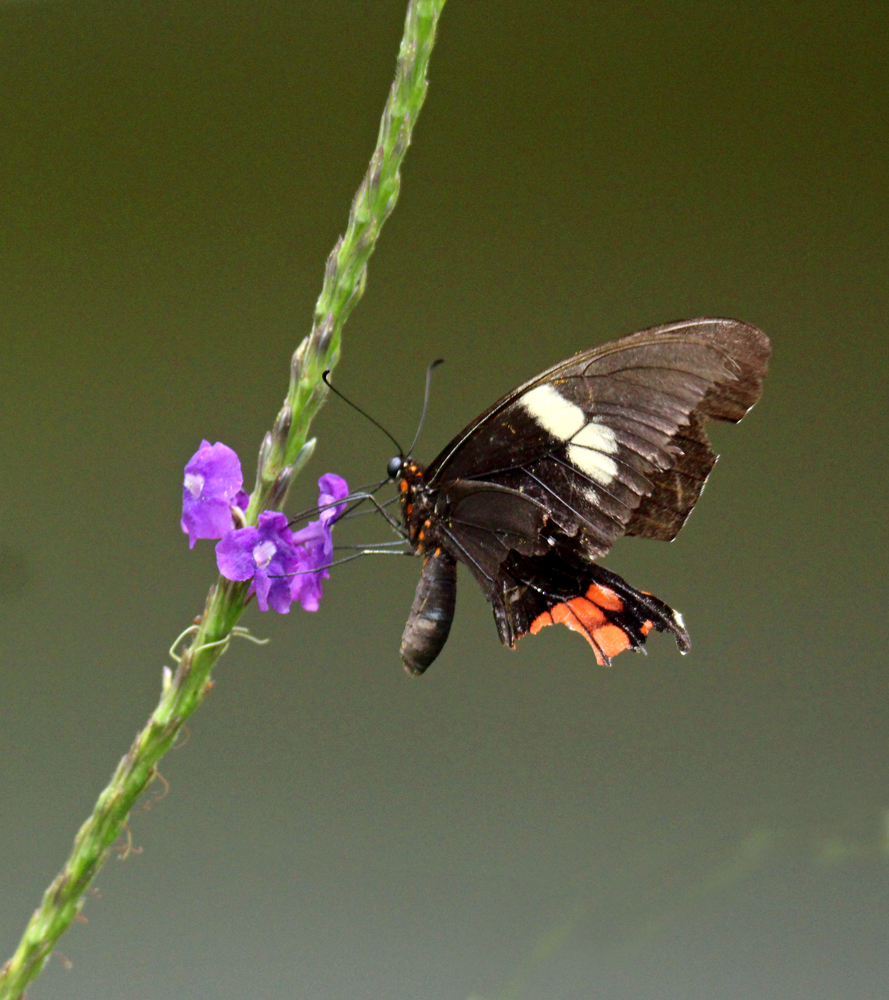 And some more shots including of one not damaged (+ health update) . . .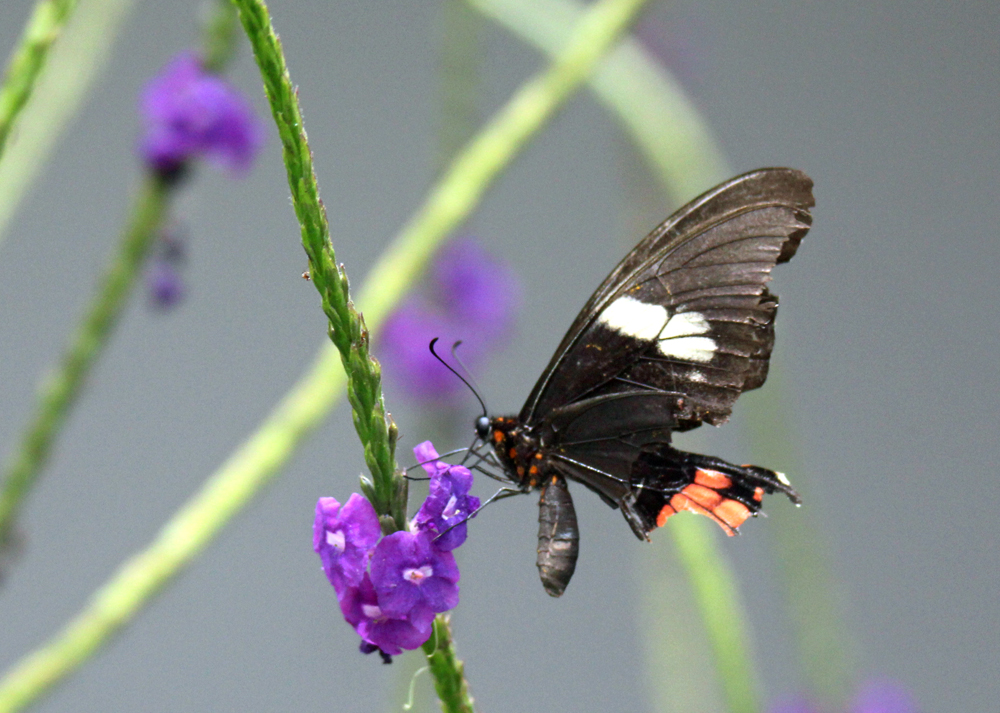 ¡Pura Vida!
Yes! It's the 4th of July! My Birthday! And I ate a real meal!
And though my trip later this month to the Osa Peninsula was first planned especially for my birthday this week, I moved it to the last week of July, hoping I can eat everything by then! 🙂
So, today I will relax at home, watching butterflies 🙂 or doing something with nature! I was also getting brave and decided I would try to eat out for the first time since finishing radiation, today as a birthday treat. But being impatient as I am, I went out last night to Androvetto and ate half their big grilled chicken breast. (Not ready to tackle a steak, hamburger or pizza yet!) I tried a hamburger once during radiation treatment at the Denny's in San Jose and couldn't swallow the bread or the hamburger meat which tasted awful! So a bad memory there. But last night I realized I have made some progress in both taste and swallowing, eating grilled chicken breast, grilled new potatoes and a salad without tomato. (Tomatoes feel and taste terrible in my mouth.) So I can report that I ate my first meal out in a restaurant since radiation! 🙂
And happy Fourth of July to all you Americans smart enough to get Vaccinated! 🙂
For me it is . . .
¡Feliz Pura Vida en Costa Rica!
🙂