Yes, that is one English translation of today's Spanish named waterfall, Catarata Rio Agrio. With agrio meaning bitter, tart or sour which is how the water tastes because of minerals.
A Virtual Hike with Daniel and Me through a prehistoric canyon . . .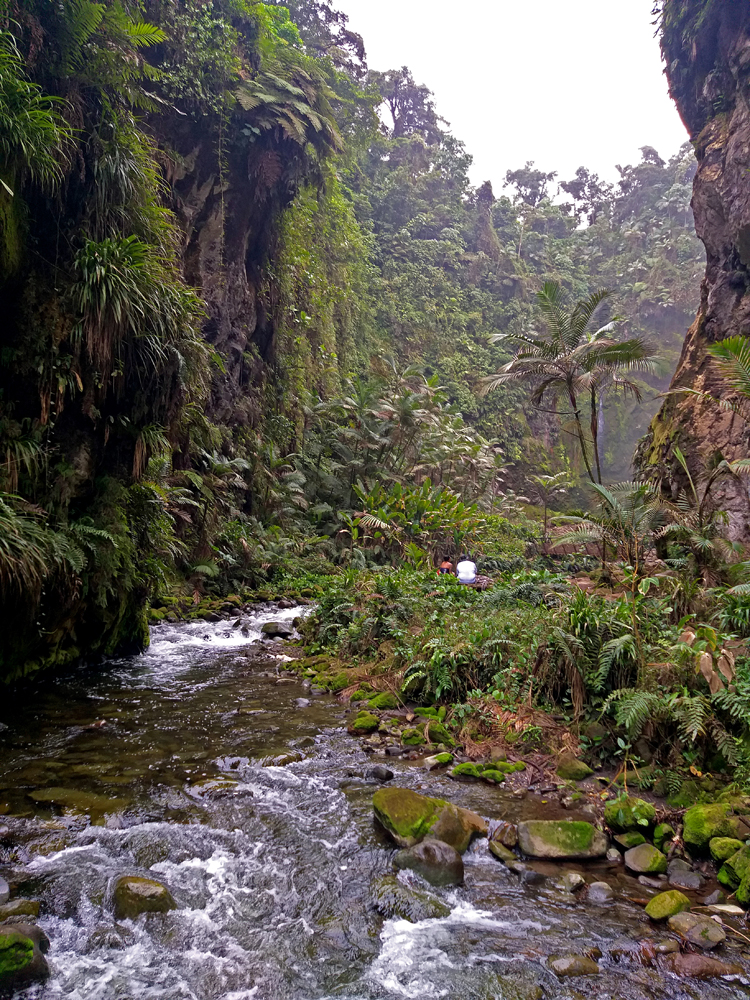 The feature photo at the top is Daniel, my guide from El Silencio Lodge who was also one of my guides last September here, one of the many young people who make traveling in Cosa Rica a real joy!
. . . around the last bend of the river we come upon this . . .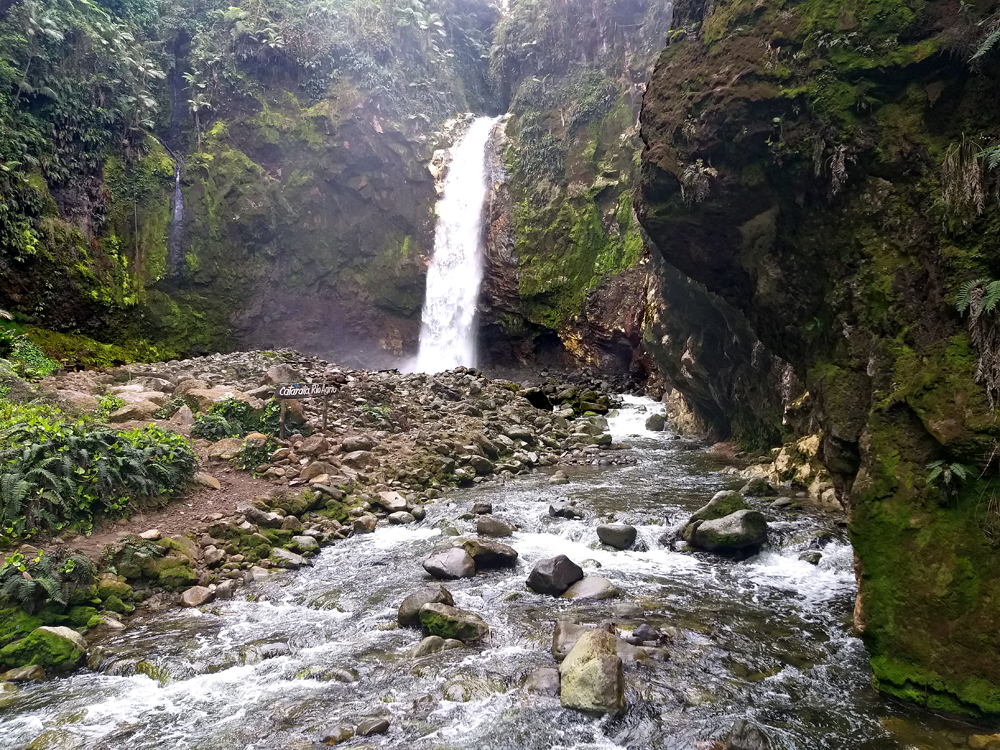 Minerals make the water taste bitter, tart or sour.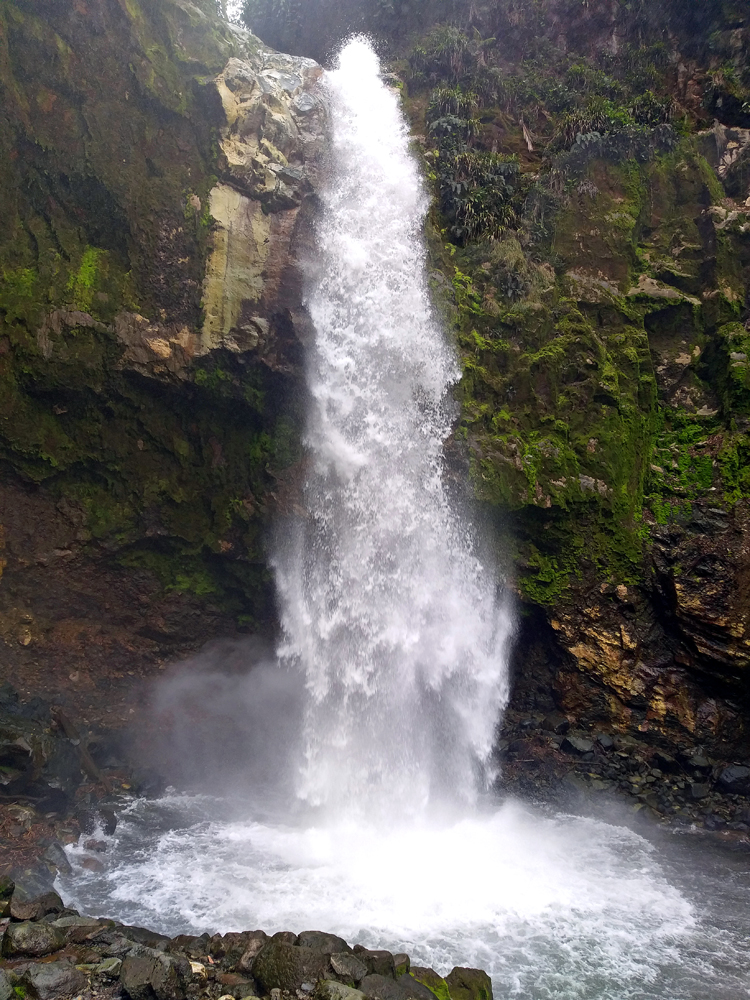 Like many waterfalls in CR, this is on private property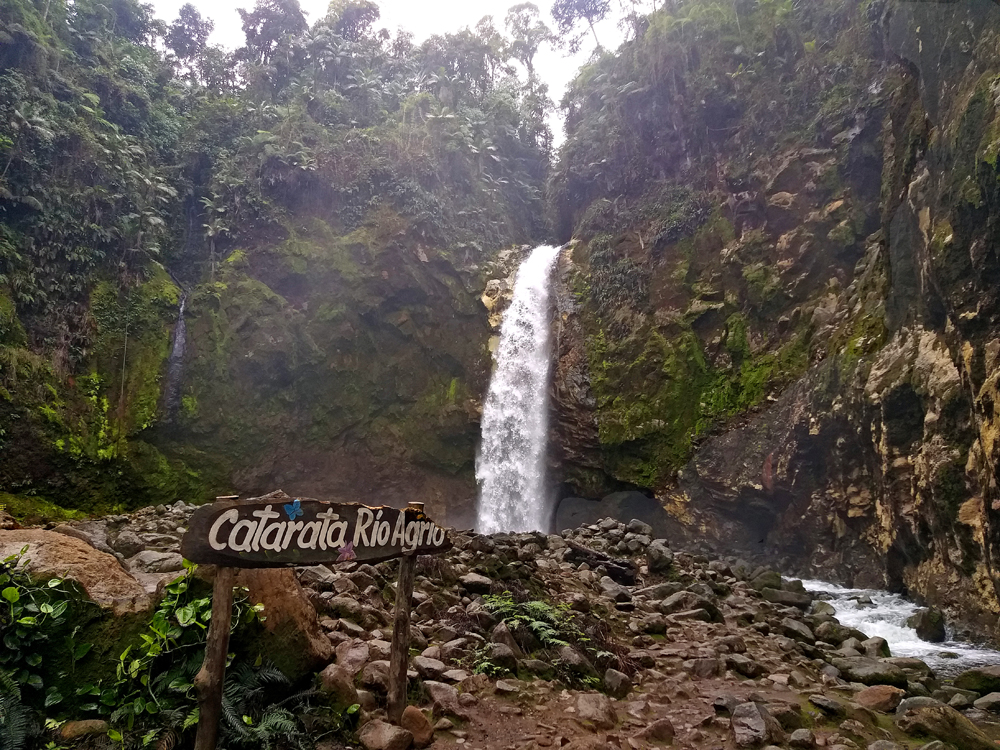 In deference to the "Prehistoric Look" . . .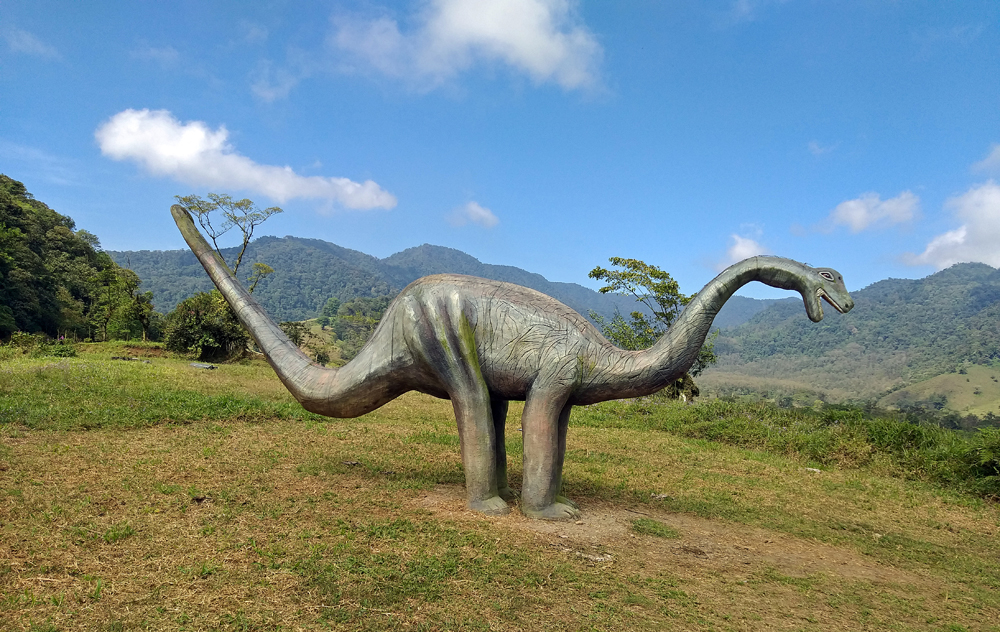 With still very few tourists traveling here from other countries, most businesses like this are barely making it with local or Costa Rican visitors who like being able to see their own country without so many foreigners around. On a Tuesday morning there were probably about 20 Tico visitors at the Falls and me, the only "foreigner" and I'm almost Tico now! 🙂 And it is the same at the lodge with maybe one couple there from probably Europe somewhere. And then today I experienced again the . . .
"Its a Small World" Serendipity . . .
. . . when the young man who checked us in at the waterfall entrance said "Hi Charlie! Welcome!" Then he said, "You probably don't remember me, but I was your guide at Selva Verde Lodge, but with tourism down they don't need me now so I'm working here, closer to my home." Another Covid-effect! It was good to see Ronald again anyway. 🙂
¡Pura Vida!