My November trip was going to be a repeat to another favorite birding location, Rancho Humo on the Tempisque River at Palo Verde National Park with the nearest town 30+ minutes away, Nicoya. It is a quiet, peaceful rural retreat with luxury rooms and meals on a ranch that still had 800 head of cattle the last time I was there. Featured photo is a White-faced Capuchin Monkey is from my one visit there. It's a great retreat for couples, families, or anyone wanting peace and quiet in nature, plus the real draw is birds for me, with one of the heavier concentration of birds in the country, especially inland water birds and one of only 2 places here where you might see the rare Jabiru Stork. I saw just one my last visit there.

A month ago they told me they planned to reopen November 1 when our borders are open to all countries for the first time since March. The entry requirements no longer include a negative Covid19 test, but still require sufficient medical insurance, masks, social distancing, etc. But tourists aren't storming our borders and to make it worse, the U.S. Embassy recommends not traveling here because there is a new wave of the virus here like almost everywhere else. Gloomy – especially for the tourism businesses!

Thus Rancho Humo decided to not open and I had to cancel my reservation which fortunately was not pre-paid like some hotels are requiring now. But I'm still disappointed.
I will keep busy locally with walks and photography and continue my website & photo gallery building, so still a happy retiree in Costa Rica! 🙂 And I may even have Walter (my driver) take me on a couple of Water Fall Day Trips. We will see.

I'm still booked for Arenal Observatory for Christmas and they are open now, so I don't anticipate any problem there. It is listed as one of the "Birding Hot Spots" of Costa Rica and is one of my top 5 favorite lodges, so I know that Christmas will be good and in the wilderness again! 🙂 And by the way, lodges like this take extra precautions because of the pandemic to keep everything sanitized and people masked and socially distanced, plus I spend most of my time solo hiking in the wilderness, so little chance of getting the virus. And just look at what I see from my sanitized room there: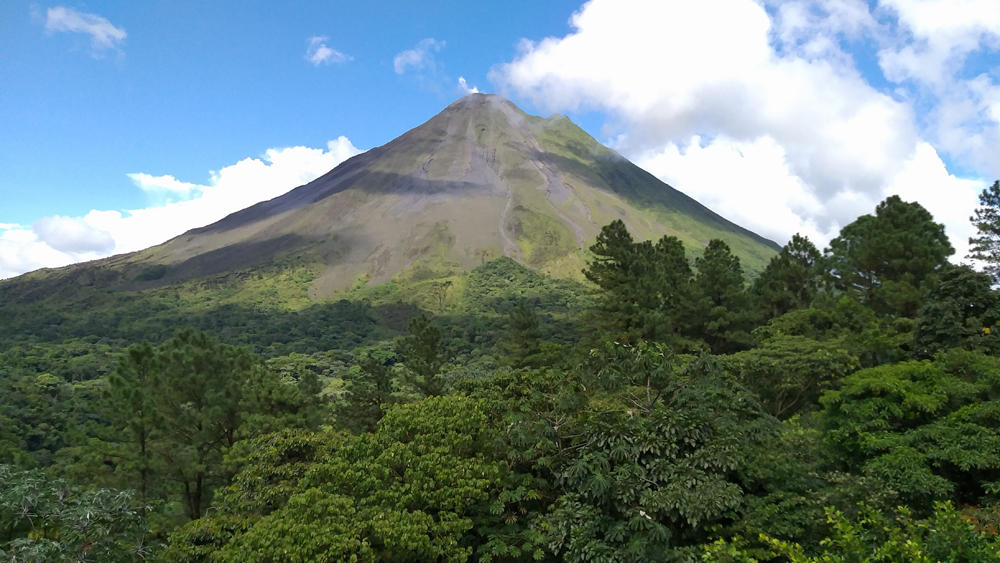 ¡Pura Vida!