Okay – an odd combination! 🙂 But I'm trying not to show too many birds at one time as I continue to share the many birds I photographed at Maquenque.
My collection from the past has much better images of the Pale-billed Woodpecker but I'm lucky to have even this shot, shooting through the jungle vines, limbs, leaves to a distant and constantly moving bird – but the pale -billed is not seen that often and I wanted to include him.
The woodcreeper was also difficult to shoot among the trees but I lucked into just this one decent shot (if enlarged). Bird-photography in the rainforest is a tough challenge sometimes, but very rewarding when you get even one shot! CLICK an image to enlarge it and better see the bird.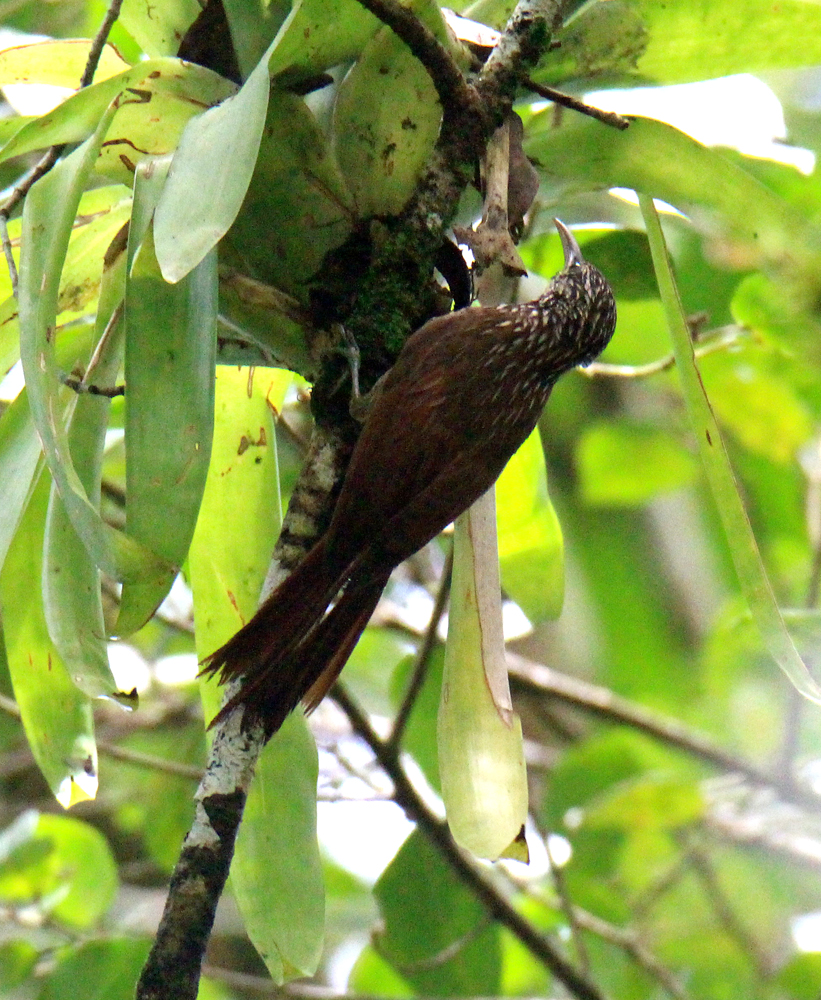 See also my Costa Rica Birds Gallery.
And for more about the place, Maquenque Eco-Lodge & Reserve Website.
¡Pura Vida!