Only people my age remember Paul Harvey and his feature news stories he called "The Rest of the Story." And just like then, sometimes there is more to a story than what you first read . . . including my stories and blog posts.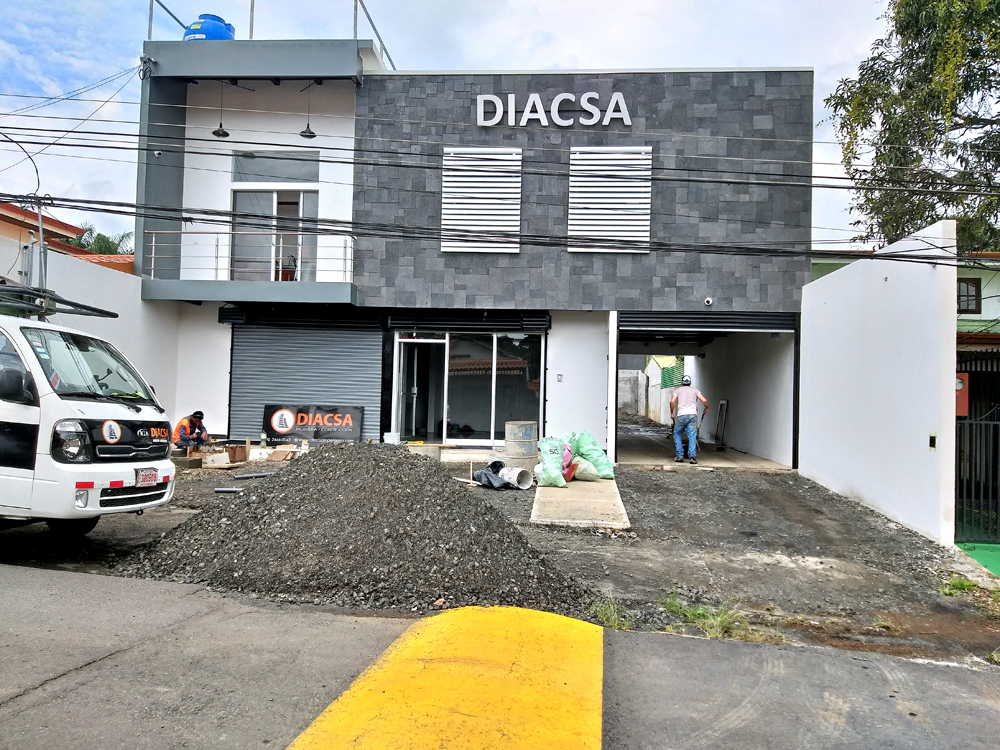 On October 9 I had a post titled Progress? (my second time to use that title I realized later.) And the premise both times was that big business is coming into our quaint little farming town, tearing down family houses to build modern, commercial buildings, ruining the character of our little town. Well . . . I deep down know better than to make assumptions like that when I don't know all the facts, but trying to be idealistic I did it anyway and was wrong.
WHAT I DID WRONG: I posted my photo of the nice new modern office building between two family houses and declared that the house that had been there probably raised several families and now that family thing is gone and made more difficult for the two houses left on either side of the big new modern office building. Much of that I just implied.
MY HAND WAS CALLED: A few days later I received a friendly but firm correction to my story from a lady whose husband was in the second generation of children to grow up in that house they just tore down to build an office building for the business she and her husband started when they were married. She explained that the house was old and riddled with termites and was going to have to be torn down anyway, plus (as I did say in my story) that whole street is rapidly becoming commercial anyway. She went on to say that if the grandparents were still living they would be very pleased with what their grandchildren decided to do with the old house they had built and keep the property in the family.
After I apologized, she gave another very kind response to my response. But the best way to see is read the comments at the end of the post Progress?
Me and my big mouth! Maybe I will be more careful in the future, at least for awhile! 🙂
¡Pura Vida!