Okay . . . not really new, but like new to me as my 5 year old rockers on the terrace had become faded by the sun to nearly white in color and the old cushions were dirty, ugly and too small. I threw the old cushions away and hired one of my very skilled gardeners to sand (even in the little grooves of the carvings) and re-varnish the two chairs on his own time (he had earlier painted 3 of my flower pots much to my satisfaction). I am very pleased with his work on these two matching chairs and their "new" look now.  🙂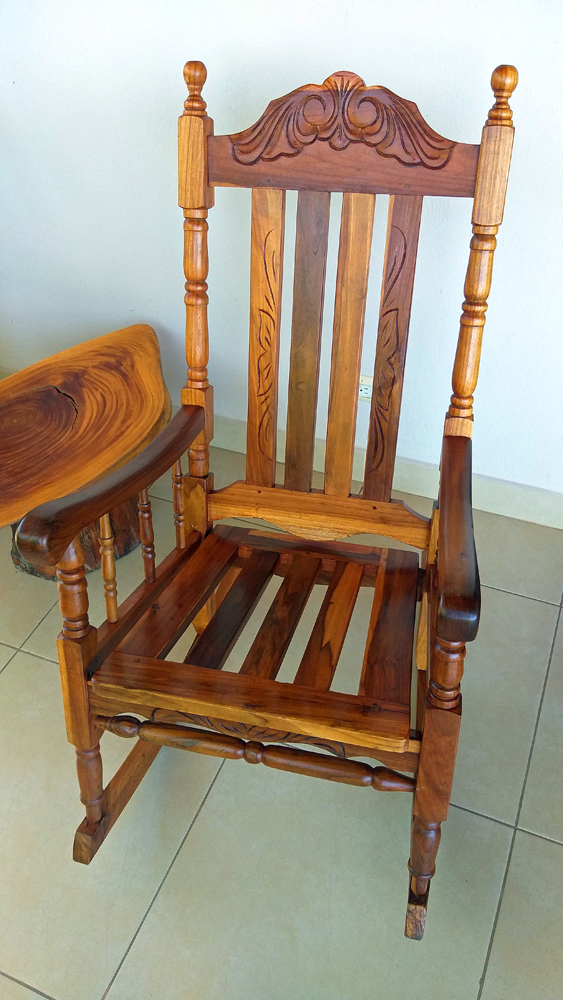 Sometimes when you are "quarantined at home" the little things make a big difference!   🙂   Social distancing from my house in tropical Costa Rica . . .
I enjoy the small things.

~Michael Buble
🙂
¡Pura Vida!
See also the photo galleries of my house:
P.S.   I'm writing posts 2 or 3 days ahead now, but decided last night to add this postscript note that I hope to get up at 5:30 this morning and go walking for birds again on Calle Nueva, so look for that birds post in 2 or 3 days! A friend walked it yesterday morning and saw a parrot and a trogon. Hope I'm as lucky!   🙂    I am so blessed! Retired in Costa Rica!