I finally got through all my butterfly photos made on the property at Hotel Banana Azul in Costa Rica's Caribe South and they total 34 species! Unfortunately I have 11 different Skippers labeled "Unidentified" and I really need some better sources to help with identification. I am including two photos here and one is an unidentified Yellow or Sulphur. You can see all of the 34 species in my Banana Azul 2023 Butterfly GALLERY. And this is in addition to all those already reported on from Gandoca-Manzanillo and Cahuita reserves making a total of 54 species! 🙂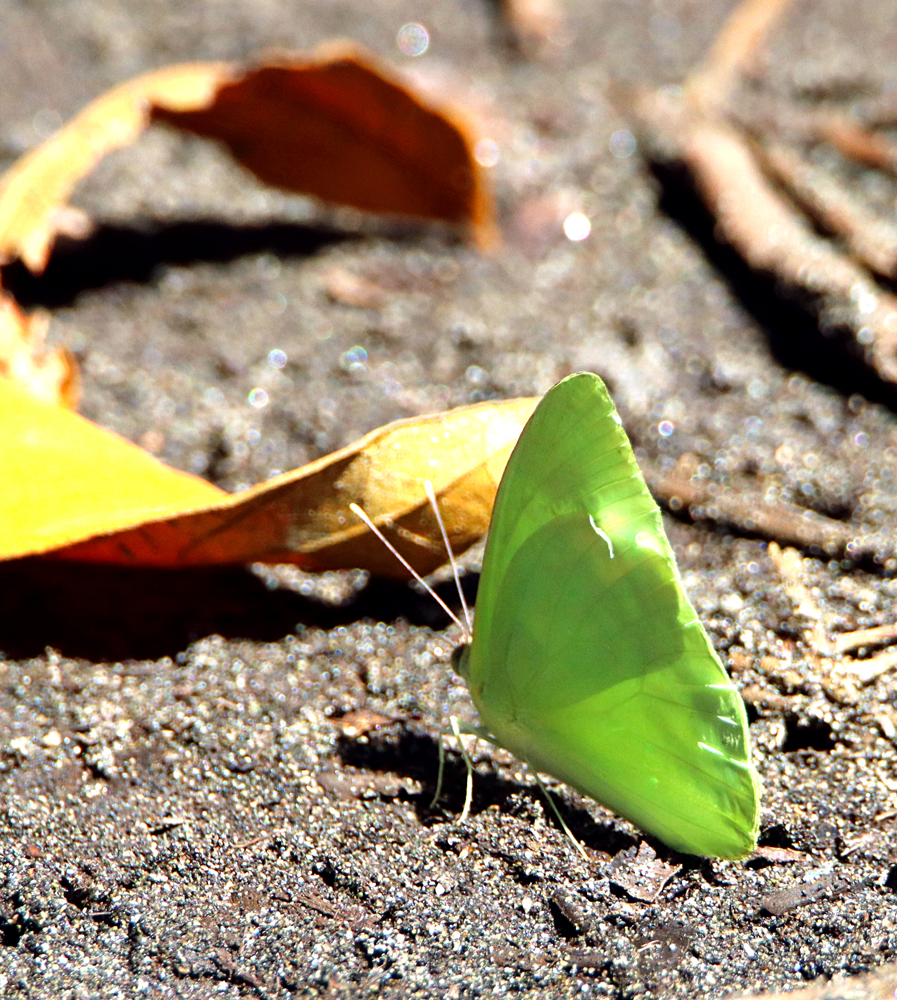 And oh yeah, the feature photo at the top of post has been identified as a Pompeius Skipper, Pompeius pompeius.
¡Pura Vida!
¡Muy ocupado! — Very Busy!
Read on for why I am behind on my blog posts now and what is happening in my personal life, from my new "free" doctors to helping open a new art gallery in Atenas . . .
I came back from the Caribbean side of Costa Rica and was two weeks ahead on blog posts and now I'm behind! 🙂 Three things have been overwhelming my personal time right now and as usual, "This too shall pass!" 🙂
SWITCHING ALL MY DOCTORS TO THE PUBLIC HEALTH SYSTEM'S: Because I blew all of my savings for the big cancer surgery and radiation treatments in 2021 I have been moving all of my doctors and medical services from the excellent private medical services here (at a fraction of costs in the U.S.) to the equally excellent "public" or "Caja" or Social Security government hospitals and doctors and pharmacies for which there is no cost to me. But this has taken a lot of time while simultaneously dealing with common senior adult health issues and new little cancers, but the changeover is nearly complete I will report more on it later, and how pleased I am with things like I just had another skin cancer removed from my face last week at no cost to me. More on my experiences in the public health system later. 🙂
HELPING TO OPEN A NEW ART GALLERY as a small business in Atenas with 9 Ticos and 3 Gringos! My Spanish is still weak for a lot of the conversations needed, but we are doing it! 🙂 I worked down there most of today painting the furniture that Rodrigo is making and will do more between now and the Sunday Grand Opening. And yes, I'm the oldest one of that group! 🙂
OVERWHELMED WITH NEW BUTTERFLIES TO IDENTIFY! My annual trip to Hotel Banana Azul in the CR Caribbean has always yielded a lot of nature photos, including butterflies, but I have so many more this year. The main focus of this post above is the 34 species I photographed at Hotel Banana Azul this year and that is in addition to the 12 at Manzanillo and 14 in Cahuita, which makes 60 sightings! But when you eliminate the overlapping species of the three places is it still a whopping 54 different species photographed this year in 6 days!
¡Pura Vida!