Whether coming as a tourist or a local who visits national parks here, you might want to know that there are two entrances to Cahuita National Park. There is a "main entrance" in the little town of Cahuita where most people enter, including a lot of locals for the easily accessed beaches, coral reef for snorkeling, plus very good hiking trails both along the beach and through the interior rainforest. You can see my previous photos from 2 hikes at that main entrance in these galleries:
Now here's just 4 shots of the "back door" hiking trail also called officially Sector Puerto Vargas, as basically a 2 km long boardwalk (or bridge) over land that is sometimes under water. It leads you through a beautiful second growth rainforest with lots of wildlife possibilities to a connection with the two trails from the main entrance, one along the beach and one through the forest for a one-way total of about 8 km (using 1 of the main entrance trails + boardwalk) if you go all the way! Me and my guide, Henis, settled for the 4 km round trip on the boardwalk 🙂 where I got my "lifer" bird photo of a Ruddy-tailed Flycatcher, photos of 14 Butterfly Species and some Other Wildlife! Plus these four general shots . . .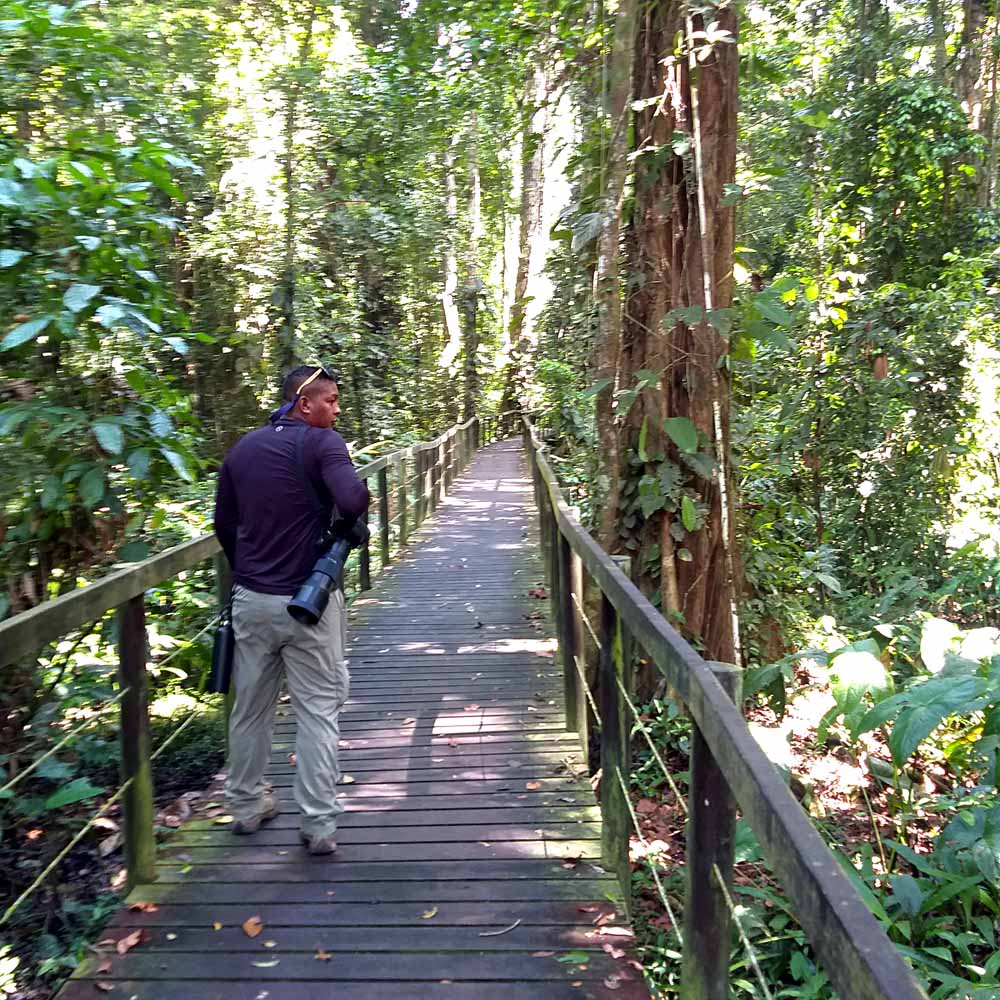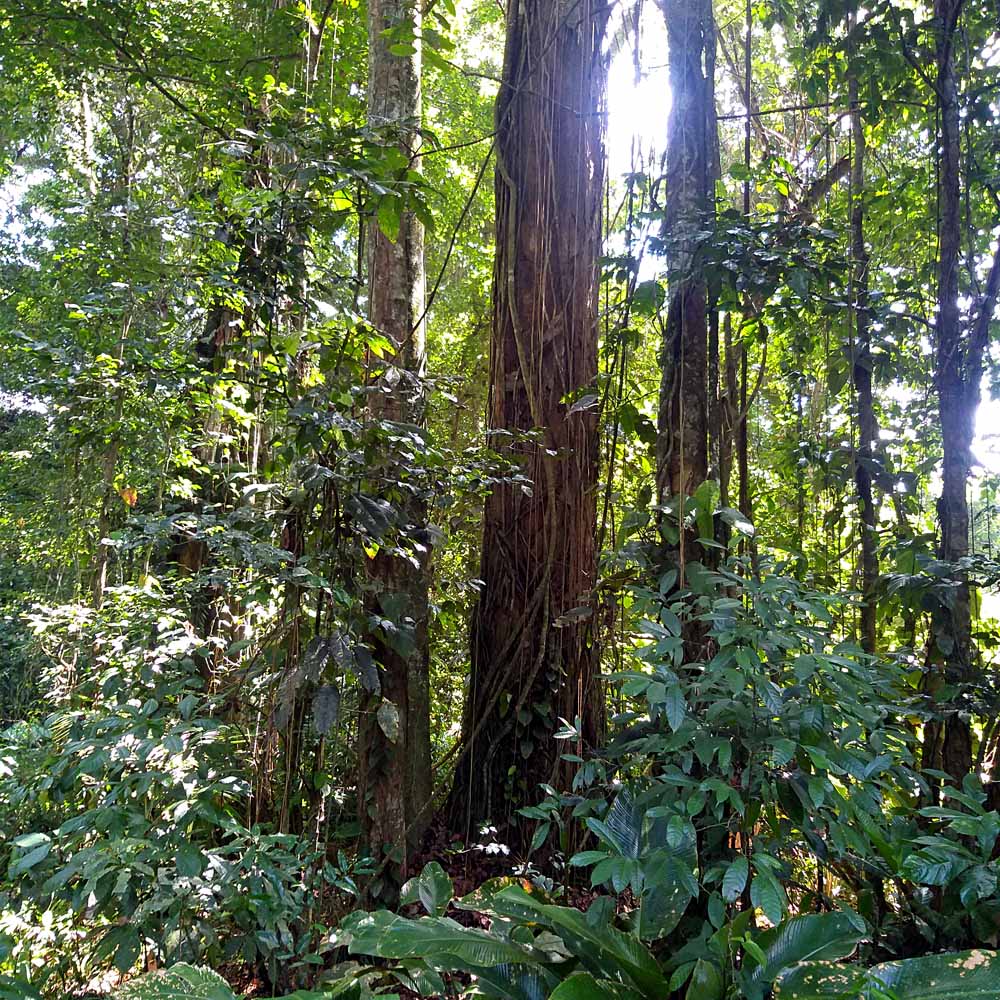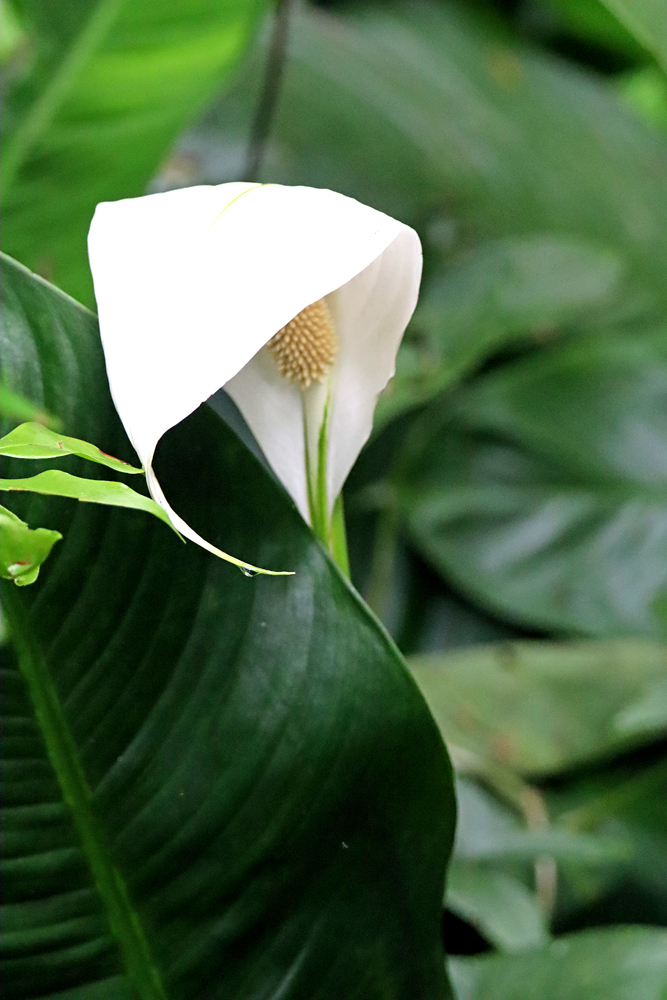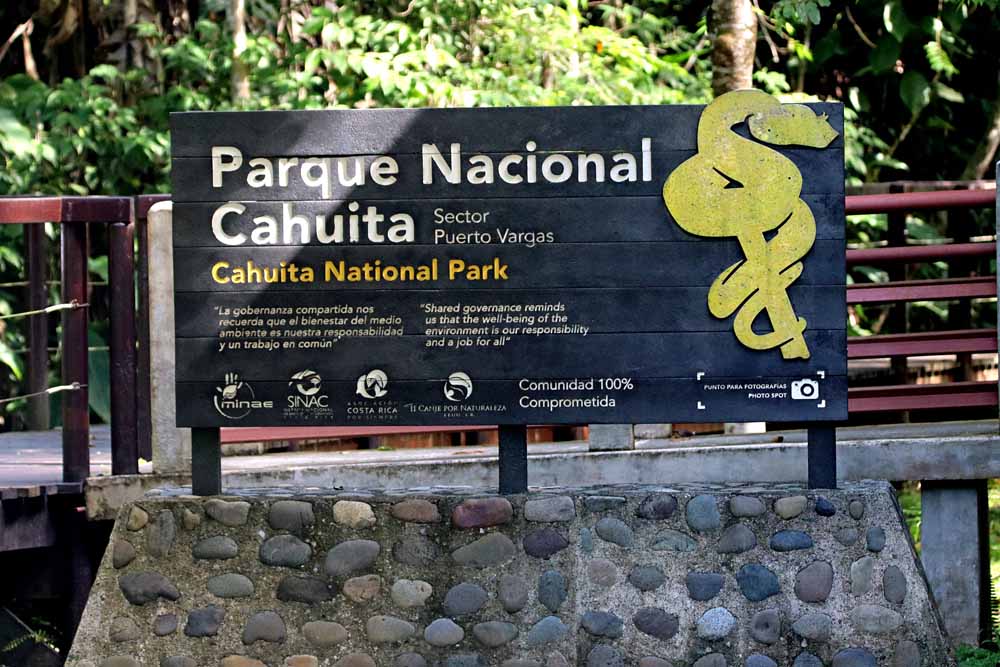 And that snake on the sign is a poisonous Yellow Eyelash Viper (link to my photo of one in Manzanillo) which are common on the Caribbean slopes of Costa Rica and I've seen frequently, but not on this trip.
See the previous two blog posts for my lifer bird shot and 14 butterflies or the above gallery links for both.
¡Pura Vida!