I'm questioning the "authorities" again, but one of the 14 species of butterflies that I photographed at Cahuita National Park the other day, I have identified as a Natterer's Longwing -Heliconius nattereri which online authorities say is endemic to the Atlantic side of Brazil and I just photographed it on the Atlantic side of Costa Rica! And saw another one earlier at Gandoca-Manzanillo. Or a very close "look alike!" 🙂 Identification continues to be a challenge for me! Here's two shots of this butterfly and if you know a more correct identification, PLEASE contact me!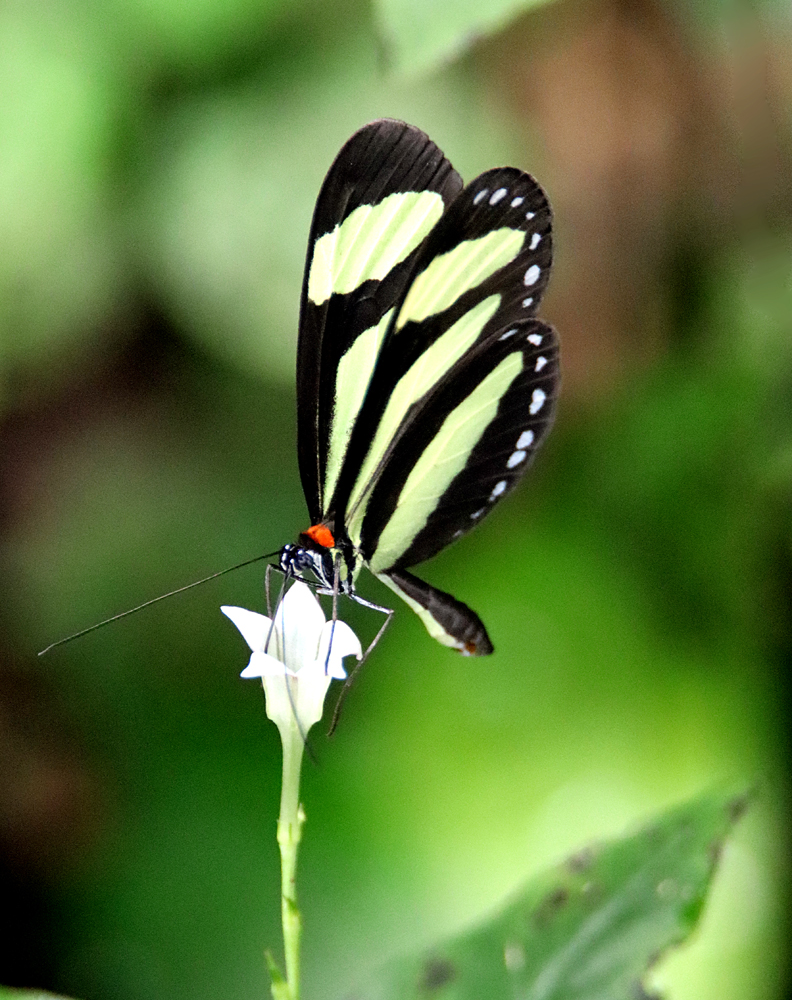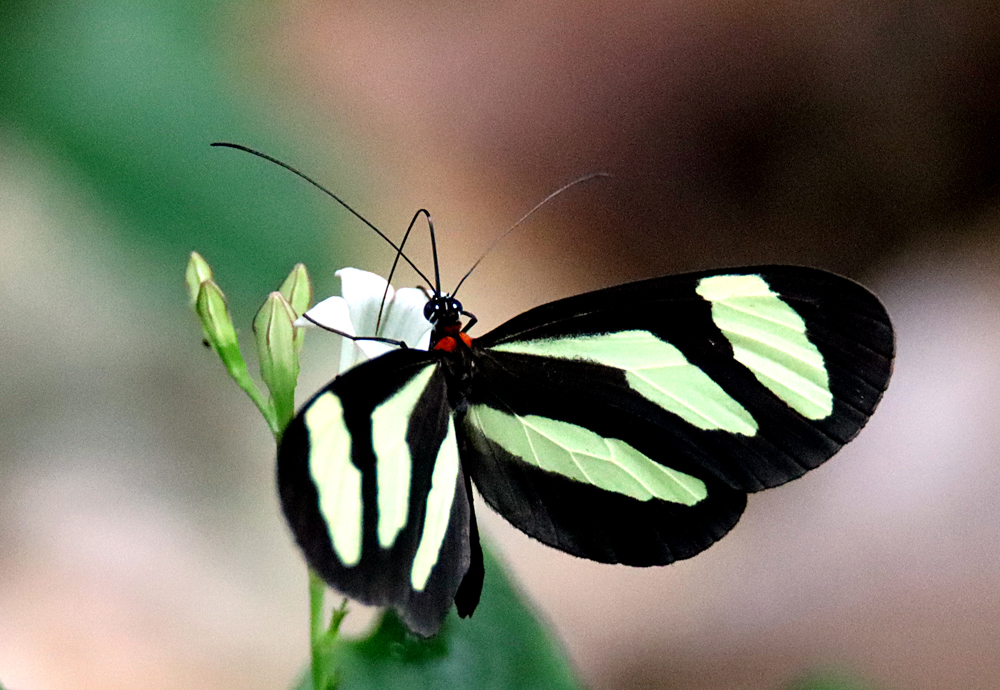 And the other 13 Butterflies I Got at Cahuita . . .
. . . are in a new sub-gallery of what will be this trip gallery. See them at: 14 Butterfly Species, from my morning at Cahuita National Park. And the names of those butterflies are:
Natterer's Longwing -Heliconius nattereri (above)
Erato Heliconian
Banded Peacock
White Peacock
Smooth-banded Sister
Pithy Sister
Crimson Patch
Gold-stained Satyr
White Satyr
White-banded Satyr
White Sailor
Nubis Skipper
Two-spotted Banded-Skipper
Unidentified Bright Yellow Moth with Blue Eyes! 🙂
And if you missed the post linking to the 12 butterflies at Gandoca-Manzanillo, see that gallery at: Butterflies and Moths (12 Species).
Wow! I saw a lot at the two parks but more than twice as many on the beach road at the hotel and I'm still sorting those photos. So a report later on them. It's like "Butterfly Heaven" in Costa Rica and so far the South Caribbean is the area with the most for me with my own garden second best! 🙂
¡Pura Vida!