With (1) the lesser popularity of the Caribbean side of Costa Rica from the Pacific side for both tourists and residents. (2) Lesser development on this side of the country (not a single chain hotel). (3) My chosen hotel being away from the other hotels and more popular white-sand beaches further south, and (4) therefore we who stay at Banana Azul Hotel often have the beach all to ourselves! And that's nice for the tranquility and for the photos! 🙂
I no longer swim or surfboard in the ocean for many reasons, but I love to walk on beaches and also here I walk on a beach road with glimpses of the ocean through the trees. Plus my favorite beach photos here are my sunrise images which I shared daily each morning last week, so you've seen those. But here are a few others shot this year that I basically liked.
Tomorrow I will share a few "People Shots" that I sneaked of people on this beach and the beach road. "People watching" can be fun! 🙂 Here's one beach shot for the email and 6 more to follow online below . . .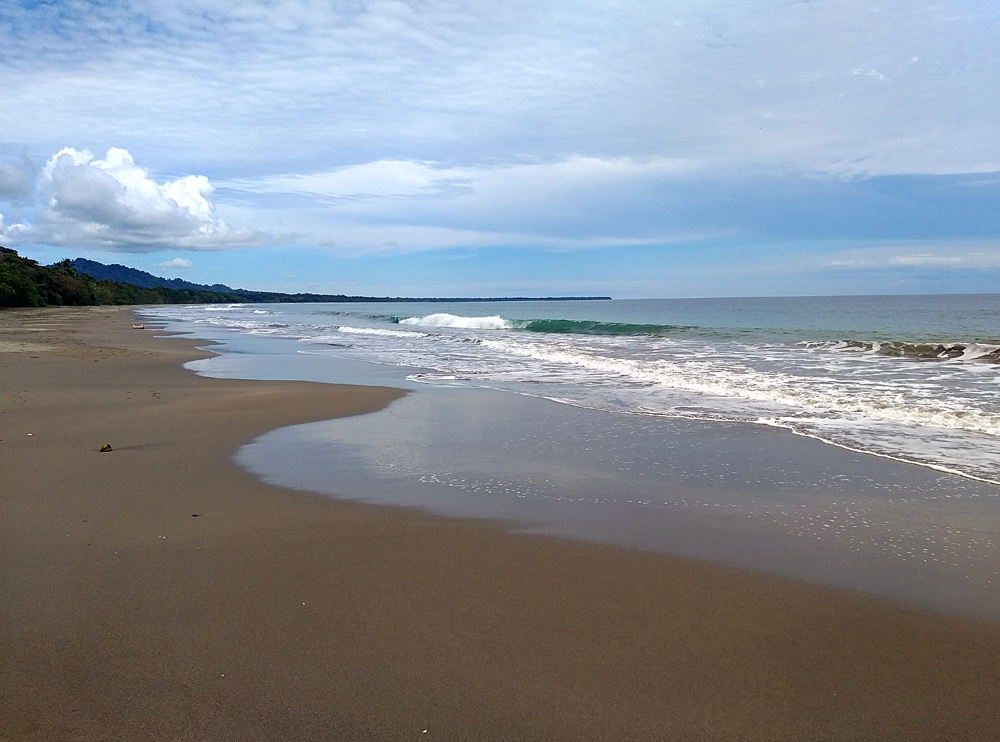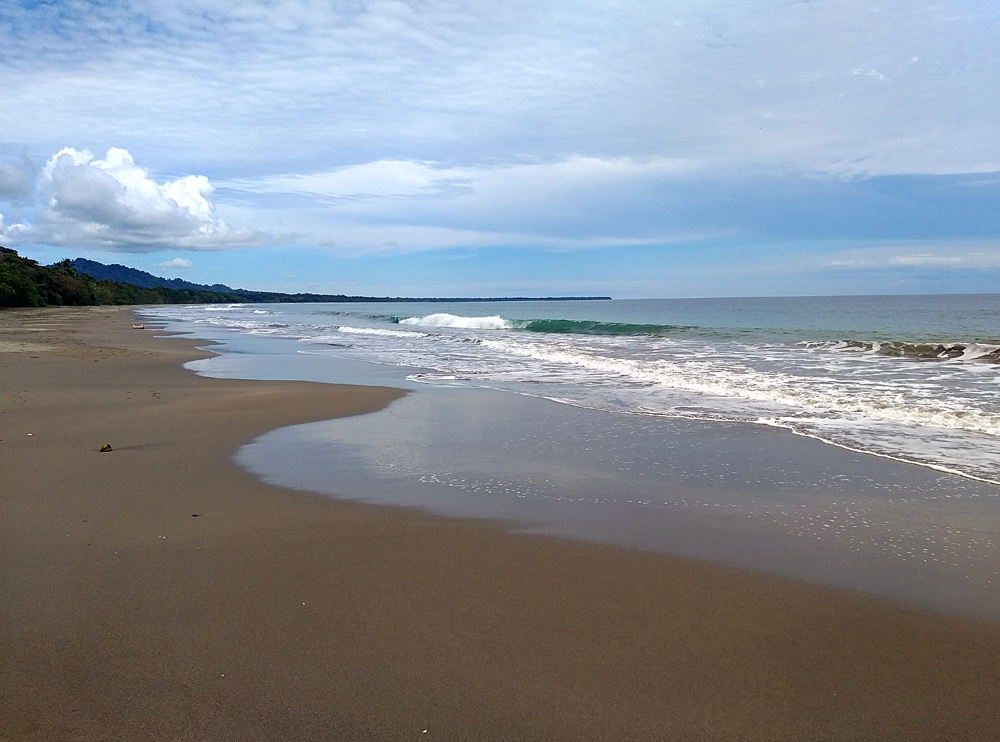 "All I need is a good dose of vitamin sea."
¡Pura Vida!
See also my galleries:
VISTAS, BEACHES, SUNRISES, SUNSETS Costa Rica
🙂