Yigüirro is the Costa Rican Spanish name for the English-named Clay-colored Thrush, like "the Robin of Costa Rica" (and Americans used to call it "Clay-colored Robin"). It is also the national bird of costa Rica because the early indigenous people said it was this bird that called in the rain at the beginning of rainy season, April-May, with its beautiful, melodious songs. Nice!
I'm not seeing as many birds anywhere this year which one naturalist said was because of the change in weather (El Niña) and a much wetter rainy season this year – I don't know. But I thought the photo below of a wasp pestering the bird and another photo of the bird eating a berry were interesting enough to share, even if not high quality photos (bad light). But first a traditional portrait . . .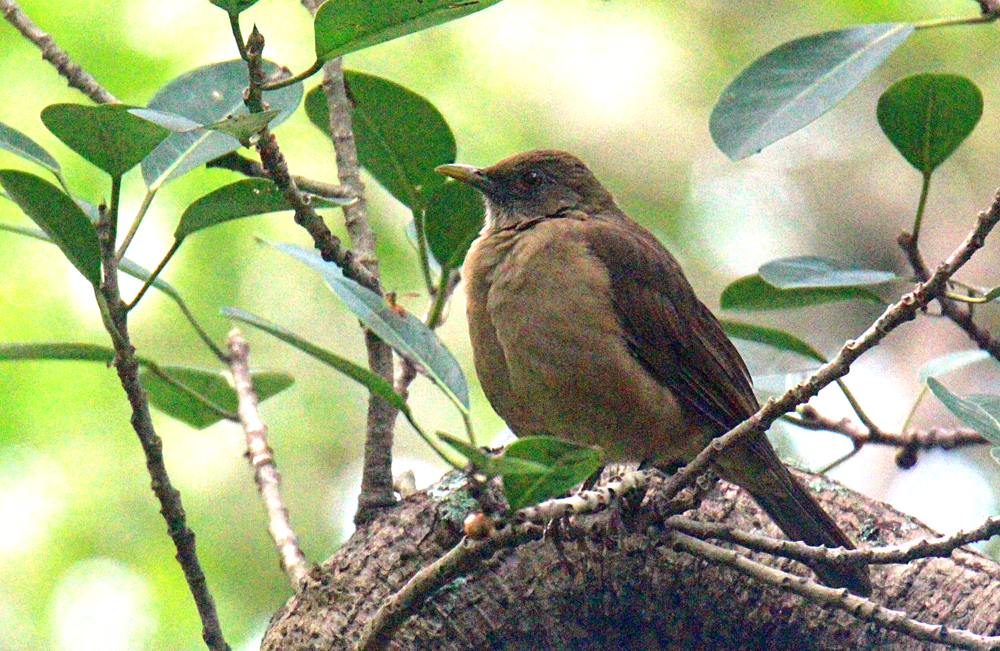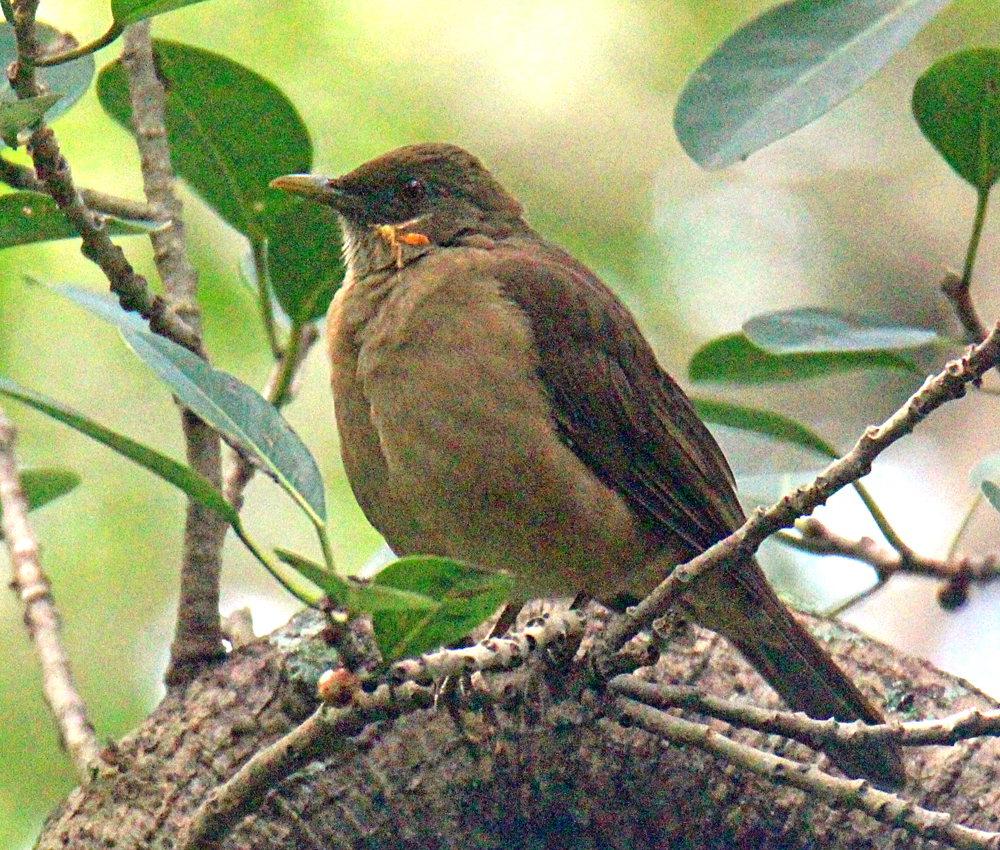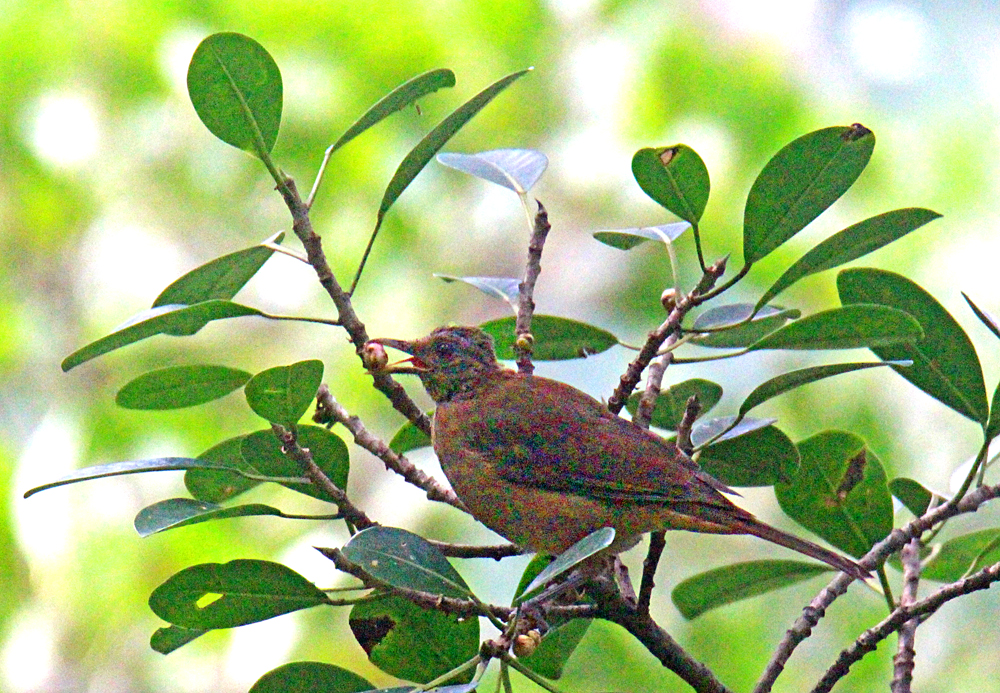 ¡Pura Vida!
Check out my Yiguüirro Gallery.