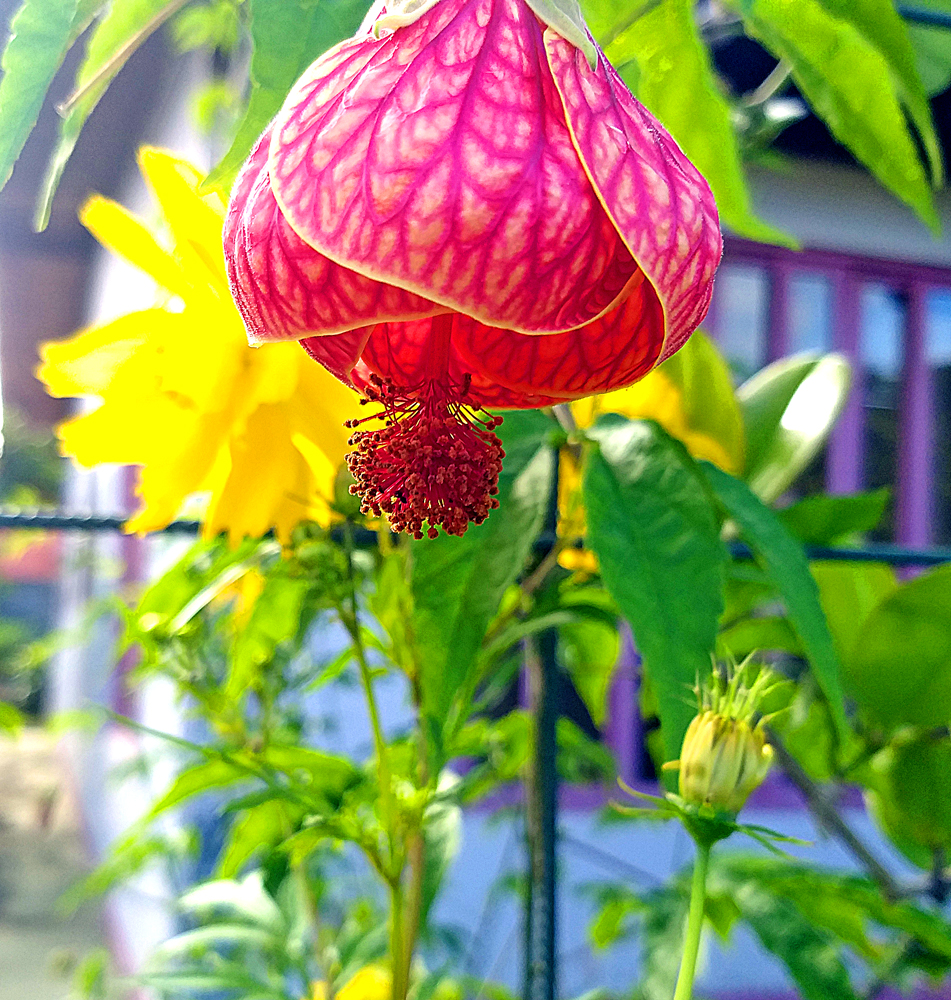 About a week ago I passed by "the flower lady" house where I've gotten several new butterflies on her zinnias (now gone) and discovered as I looked through her fence that she had the Red Vein Indian Mallow flower I reported on from Guayabo Lodge in Cartago Province in , my first sighting of this magical lantern-like flower, and my favorite new discovery at Guayabo. I phone-snapped the above two shots at the flower lady house.
Then 3 days ago I was walking back to town with my neighbor Steve, and as he is a gardener I wanted him to see this flower. I was pointing to one of her only 5 or 6 blooms when her husband snapped out something he thought was funny in Spanish that I didn't understand and she just walked over to the shrub, picked the flower I had pointed to and came over handing it to me. I felt terrible that she picked one of her few blooms but it was the common Costa Rican courtesy to do that because I praised her flower. I walked home carrying it gently and decided it best to just float in a bowl of water since it is a hang-down lantern-type flower. Another of the many cultural surprises I've had here. 🙂
It is prettier on the shrub, but here it is floating in water on my kitchen counter!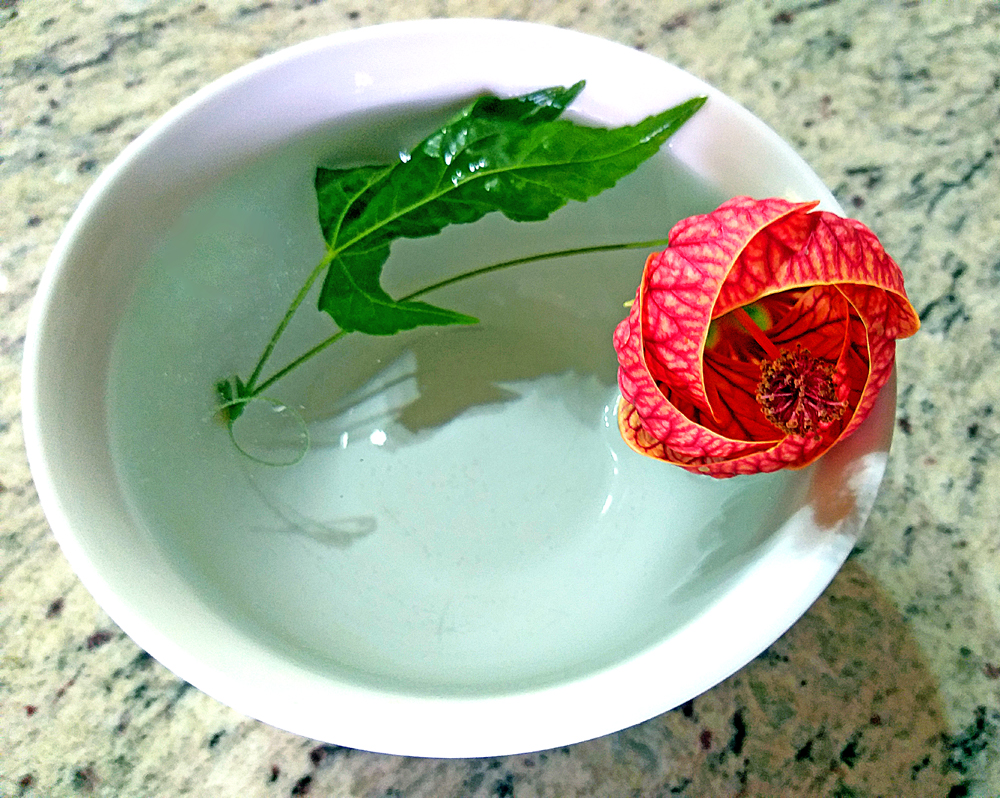 Since my Crown of Thorns pot plant on the patio died, I'm going to see if Cristian & Alfredo, my gardeners, can get me this Abutilon striatum, Red Vein Indian Mallow, "Chinese Lantern" or in Spanish: Abutilon pictum, "farolito japonés" (Japanese Lantern) as a new pot plant on my terrace. Always something new to look forward to. 🙂
It originated in South America, Brazil and other countries and has adapted to tropical climates all around the world including Costa Rica and India (thus the English common name). It is an edible flower both raw and cooked and is said to be both sweet and astringent, whatever that means. 🙂
¡Pura Vida!