Another "First Time Seen" butterfly for me, so I'm doing a second post today! 🙂 One of the "Hairstreak" butterflies, the Dusky-blue Groundstreak, Calycopis isobeon (link to butterflies & moths.org), is all over Costa Rica and another fingernail-sized butterfly! 🙂
I'm posting more butterflies than birds now partly because I haven't had many birds in my garden and this is the time of year for more butterflies in Atenas is one reason. Another is that my interest in butterflies is going up and I have just become the "Costa Rica Coordinator" for the website butterfliesandmoths.org and since they haven't had a CR Coordinator for 7 or more years here, I inherited a backlog of 450 submissions which will take months to go through, identify and approve while I'm anxious to submit my own 150 species photographed here. 🙂 I seem to always have plenty to keep me busy! 🙂 Enjoy this cool and different tiny butterfly and go outside and look for some where you live!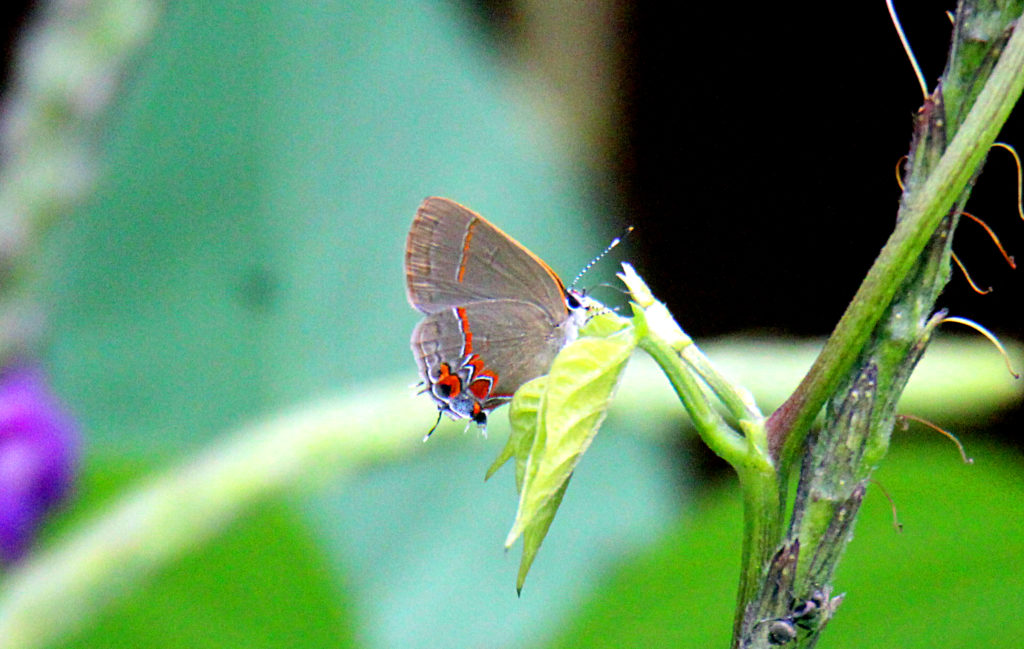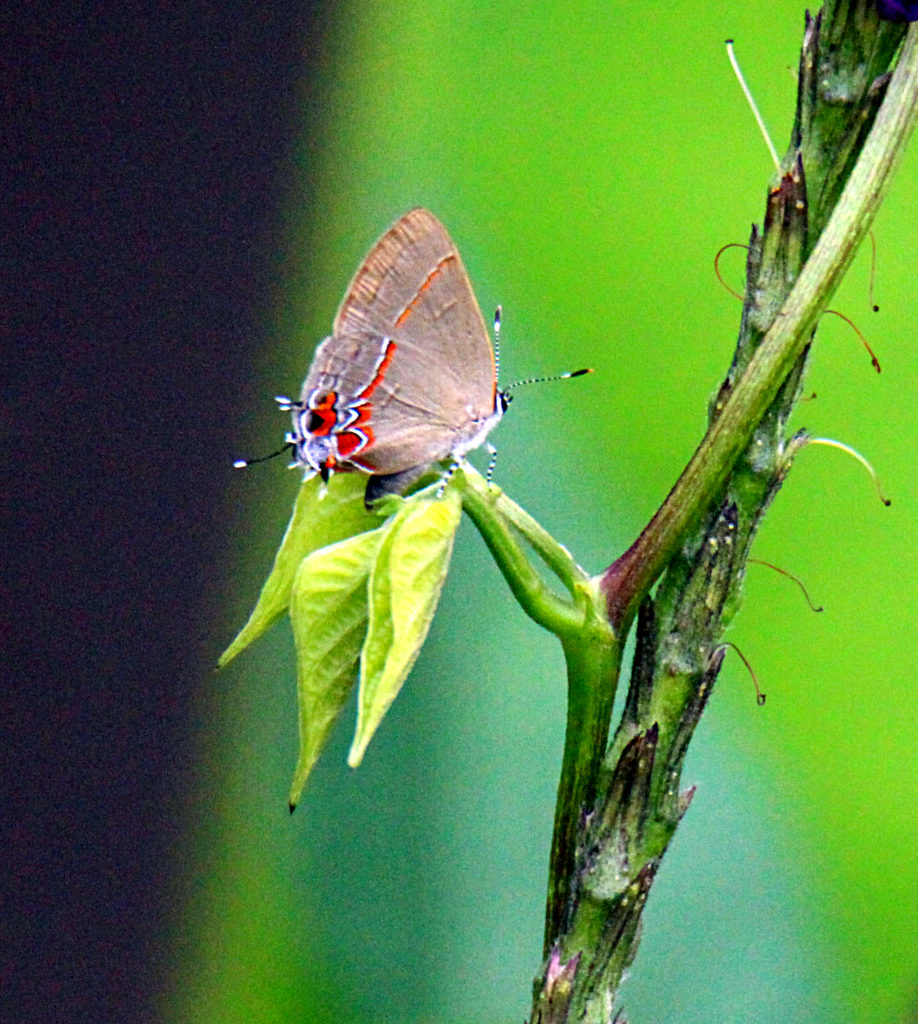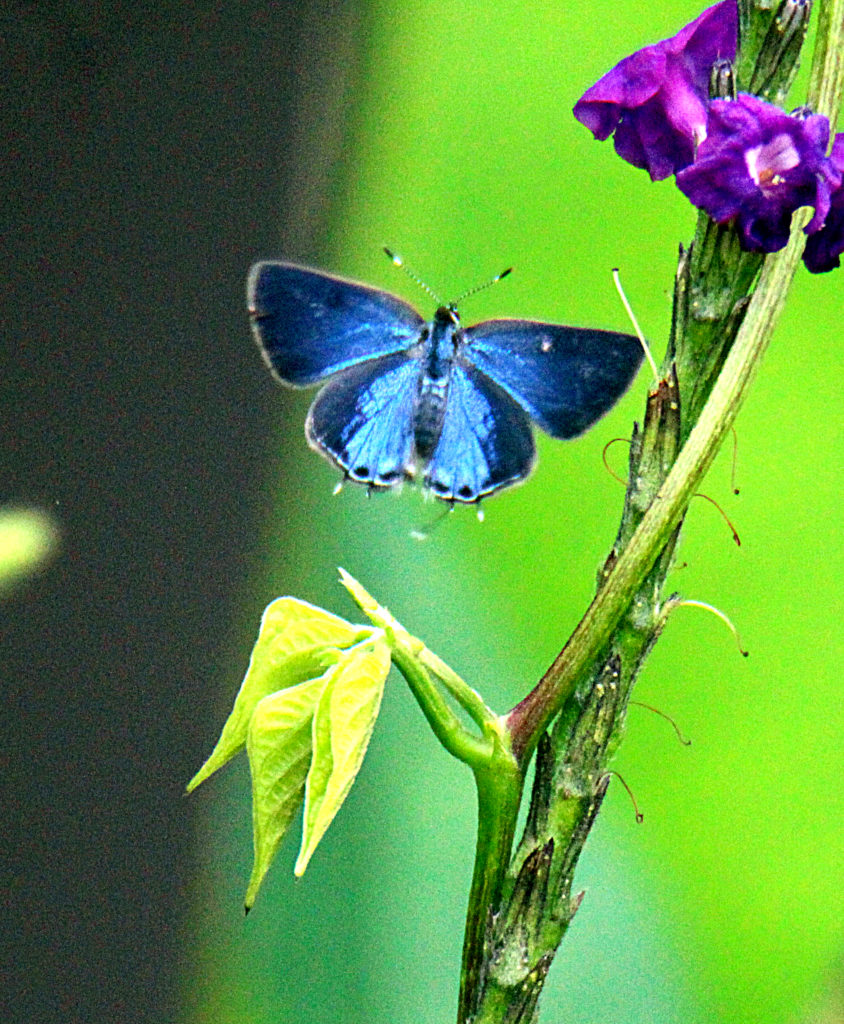 And for more photos of this butterfly this morning, see my gallery: Dusky-blue Groundstreak or the above-linked website for photos from other people.
¡Pura Vida!