There is an international committee somewhere that will occasionally change the "official" name of a bird which really keeps birders on their toes to keep up with the changes, though being a part of something like eBird helps and the app on my phone called "Merlin," that I use to identify birds, also helps me stay up-to-date on the names. So I thank Merlin for this new name. 🙂
Since I have been in Costa Rica there have been 3 Saltator birds I've seen, the Black-headed Saltator, The Buff-throated Saltator and the Grayish Saltator (gallery links below). On my recent trip I got a photo of what I thought was a Grayish Saltator. Just to be sure, I ran it through Merlin and the software told me it was a "Cinnamon-bellied Saltator" (eBird Link) and I thought I had a new bird, a new "lifer," but a guide I've used before at Selva Verde was at the lodge with a group tour and he told me it was just the same Grayish, with a new name. 🙂
Since then I read on Wikipedia an explanation of this name change. "They" (whoever "they" are) split the Grayish into three different Saltators: Cinnamon-bellied Saltator (mine, only in Central America & Mexico), Blue-grey Saltator (only in South America) and the Olivaceous Saltator (only on the northern coasts of South America). All of these have previously been lumped together as the "Grayish Saltator." Looking at the photos of each online, they are slightly different and thus I understand the need for a name change. 🙂 Then with more research I found that there are 7 more species of Saltators, all different and each in narrow regions of South America except one that is only in the Caribbean Islands. Wow! 🙂 Well here is just one from Central America . . .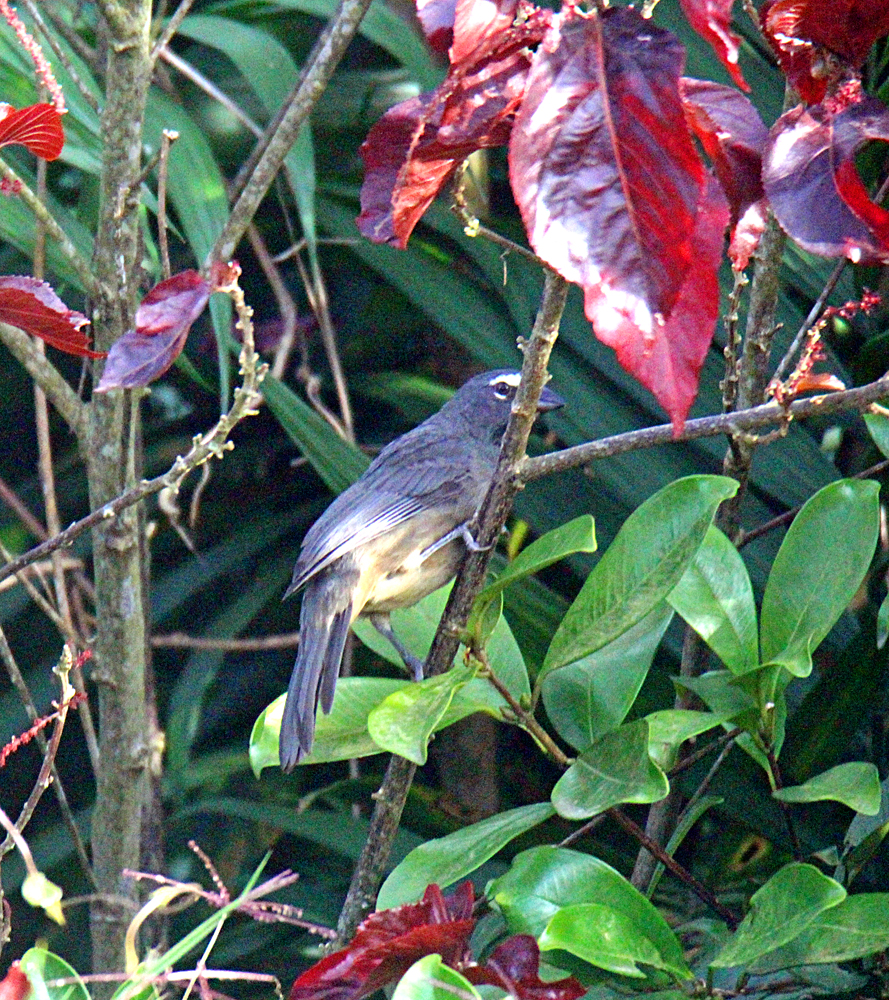 So my collection of photos of just 3 Saltators found in Costa Rica no longer seems like a big deal! 🙂 But if you are interested, here's my three Costa Rica Saltator Galleries with one more still possible in Costa Rica:
¡Pura Vida!
More of this adventure in my "Trip Gallery" 2022 Guayabo Lodge.