I photographed only 20 species of birds at the combination of Guayabo Lodge and CATIE Agricultural Research and Higher Education Center in Turrialba. I will not post all 20 species because frankly some of the photos just aren't worth sharing and after my two-day's-ago post of the toucan in my garden, nothing from the Guayabo trip compares! 🙂 But all birds are important to me and be sure to see my Guayabo BIRDS Gallery.
And I do like these four shots of my most commonly seen sparrow all over Costa Rica, the Rufous-collared Sparrow (eBird link) found only in Central and South America. Locals call it "Come Maíz" in Spanish (it eats corn). I have a pretty good collection of this bird in my Rufous-collared Sparrow Gallery including one from my first trip to CR in 2009 of a mother bird feeding her child a worm! 🙂
Also in my Costa Rica Birds Galleries I have photos of 5 other types of Sparrows here in Costa Rica: (1) Orange-billed Sparrow, (2) Olive Sparrow, (3) Black-striped Sparrow, (4) White-eared Ground-Sparrow, and (5) Stripe-headed Sparrow. They are each beautiful in their own ways and certainly a part of the great ecology of Costa Rica.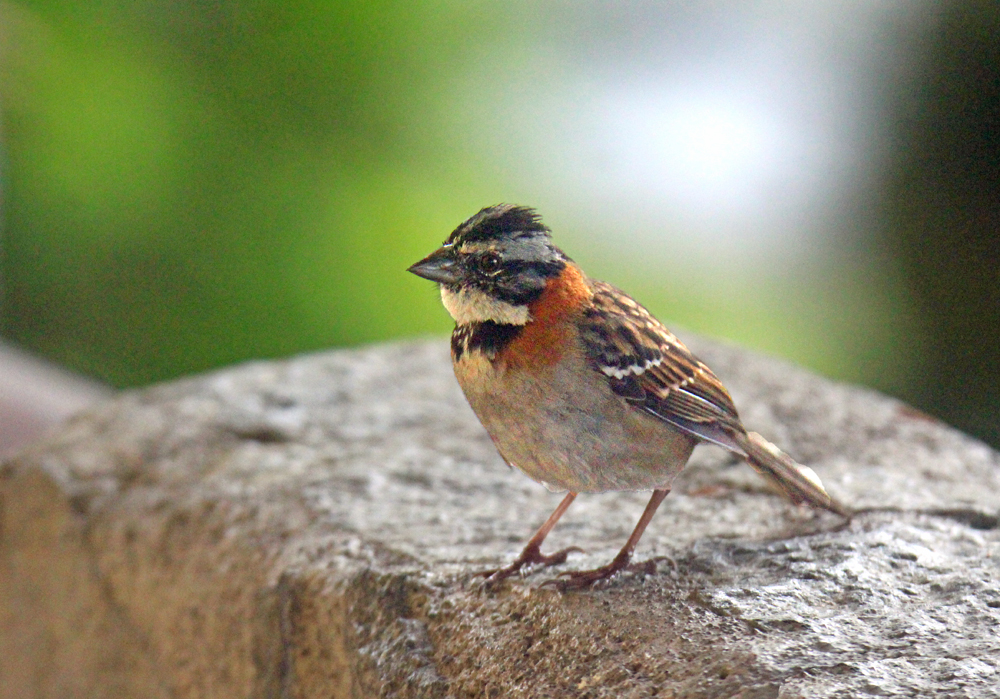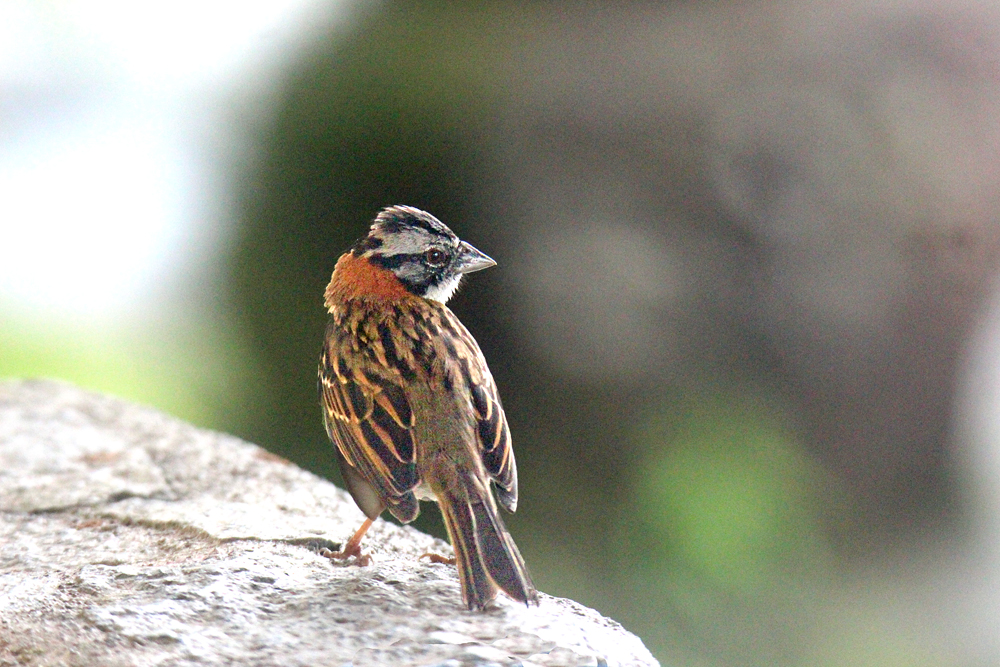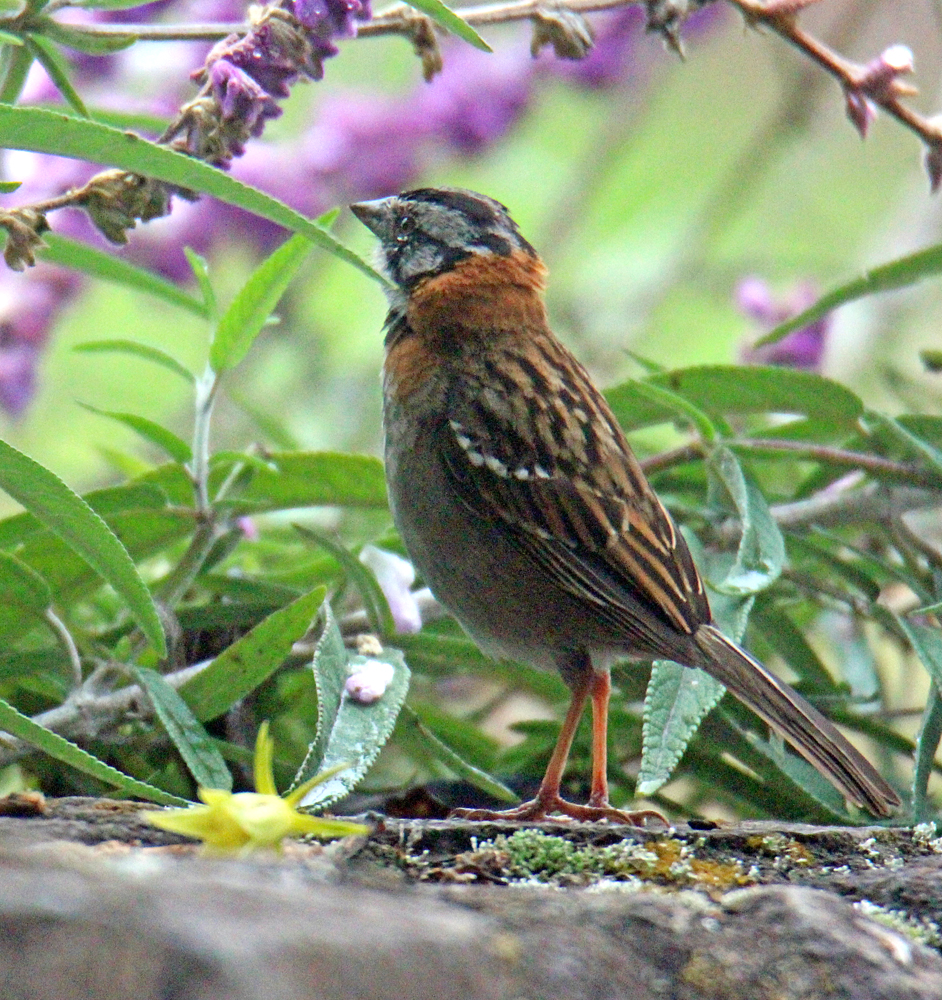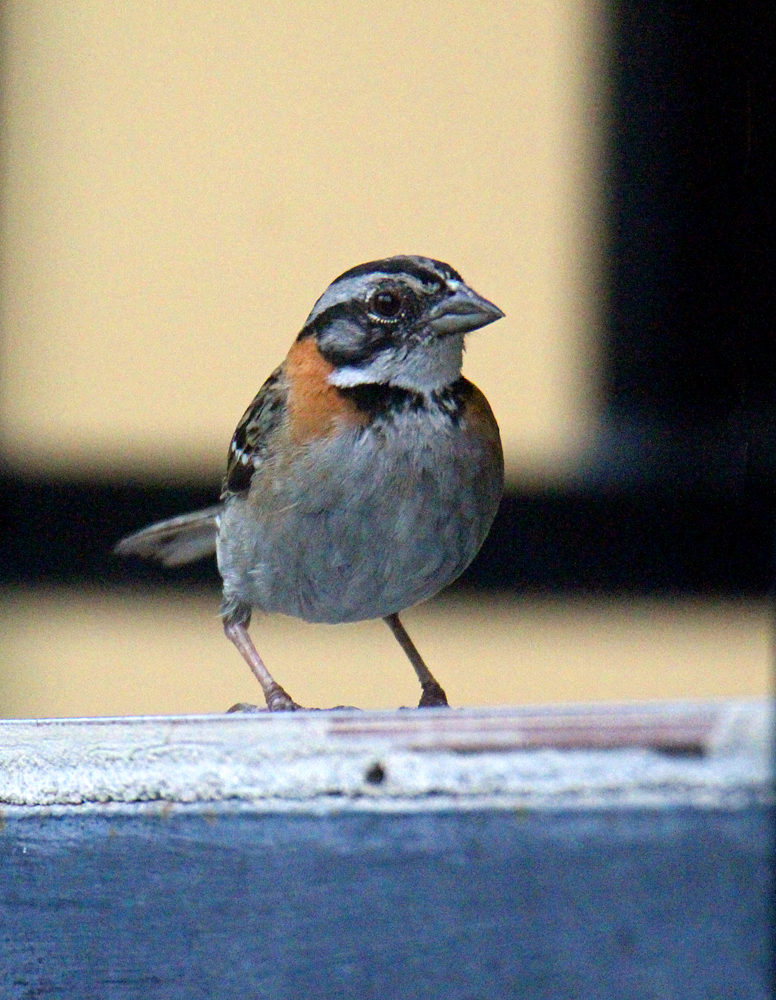 "Are not two sparrows sold for a penny? Yet not one of them will fall to the ground outside your Father's care."

~Matthew 10:29 (NIV)
¡Pura Vida!
More of this adventure in my "Trip Gallery" 2022 Guayabo Lodge.