Yeah, that's the real common name for this butterfly, Blushing Phantom, (link to Wikipedia article with very little info), the Cithaerias pireta pireta (Mexico to Colombia, Ecuador) also known as the "Pink tipped Clearwing Satyr" and the "Rusted Clearwing Satyr." It is my first one to see and also the only "clearwing" I've seen with an eye spot! It was in the jungles of the archaeological site Guayabo National Monument, Costa Rica, so maybe it's a prehistoric butterfly! 🙂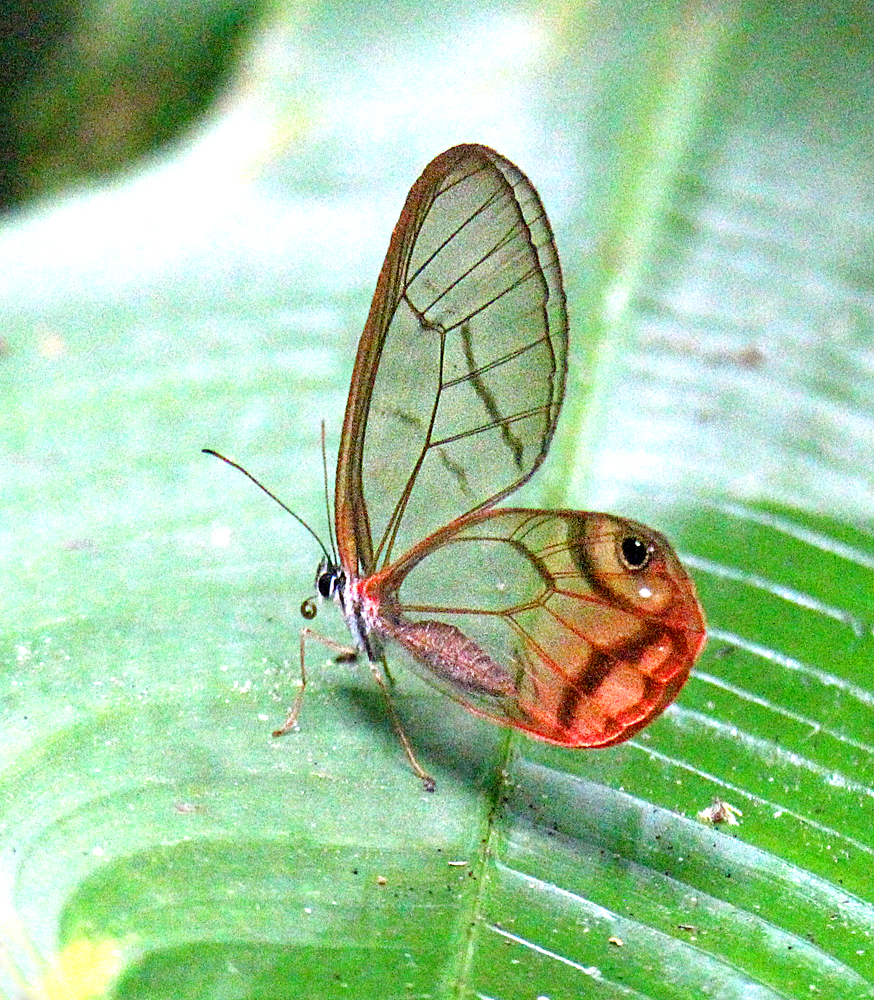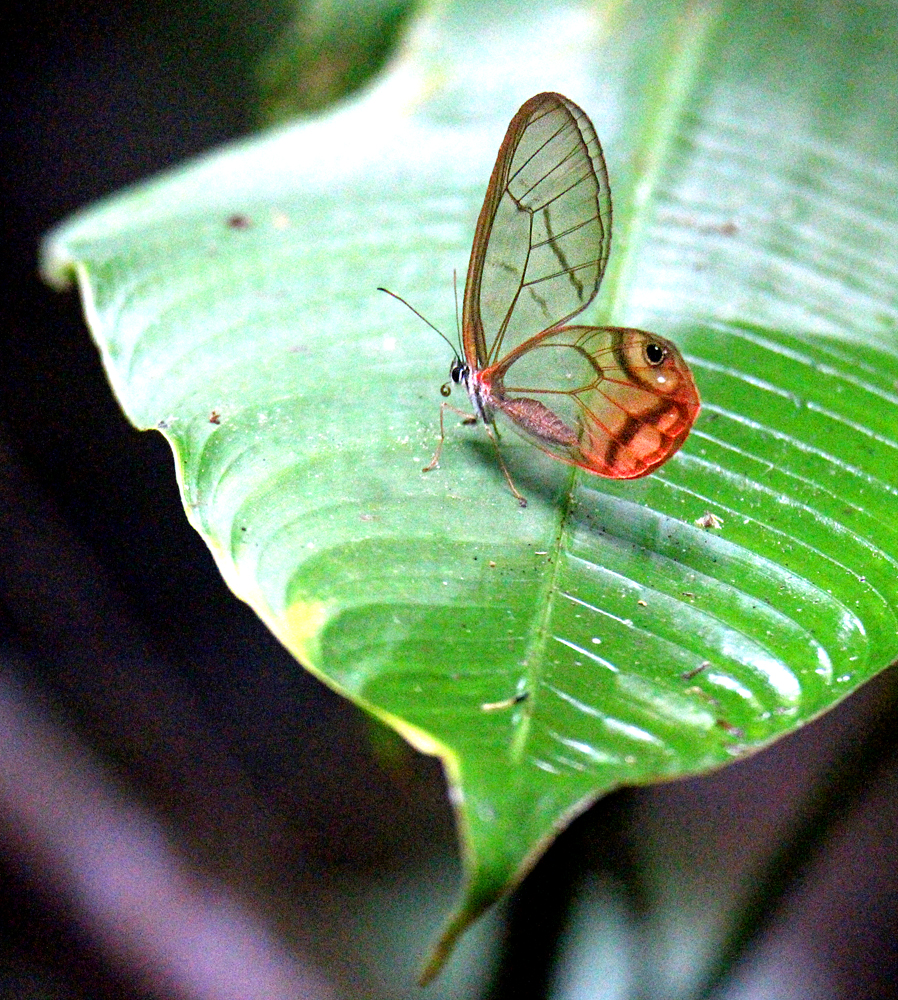 And for fun, a YouTube video of three more . . .
¡Pura Vida!
See also all my Butterflies of Costa Rica Galleries.
Or see my "Trip Gallery" 2022 Guayabo Lodge.
🙂