You may get tired of me talking about my garden and continuing to photograph the flowers, but each experience with them is new and different and I am somehow compelled to share! As one of my favorite writers, Edna St. Vincent Millay, says . . .
"I will be the gladdest thing under the sun! I will touch a hundred flowers and not pick one."

~Edna St. Vincent Millay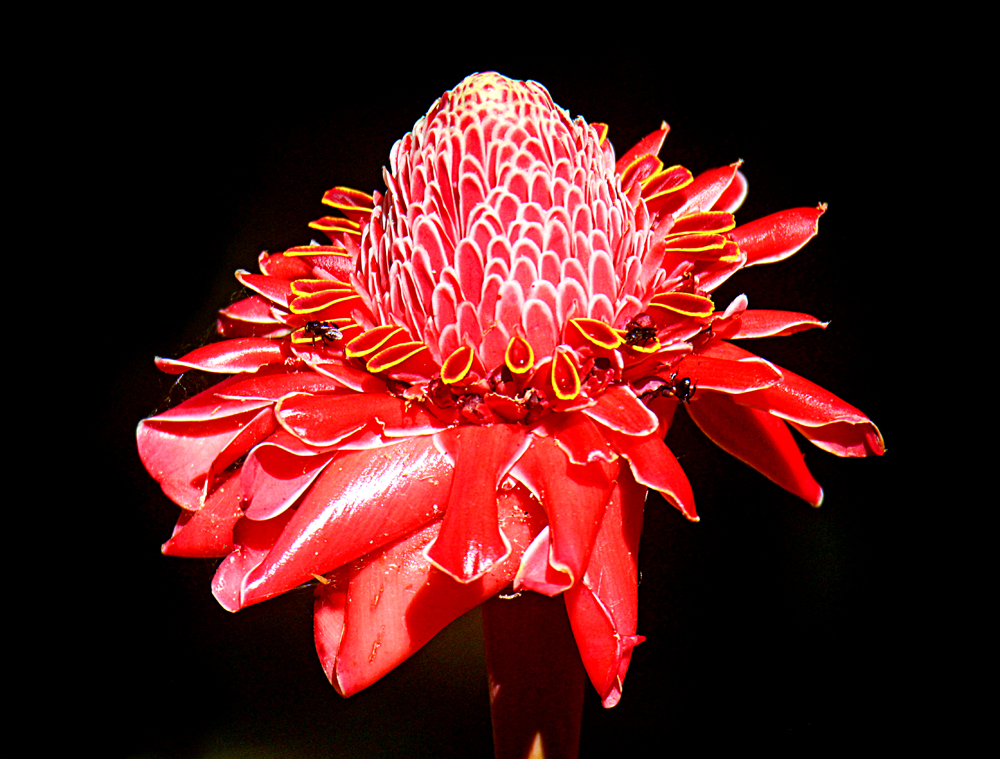 Continue reading for a slide show of flowers I photographed yesterday afternoon on a walk through my little flower gardens – enjoy! 🙂
Bougainvillea

Crown of Thorns

Heliconia

Plumbago

Buds of Princess Flower or Tibouchina

Torch Ginger or El bastón de emperador

Maraca or Shampoo Ginger

Strangler Fig Tree Leaf Bud

Triquitraque or Flame Vine

Red Ginger Emersed in Croton Colors

False Crown of Thorns

Anthurium

Mimosa Tree

Golden Shrimp

Red Ginger hiding
See more photos in My Garden Gallery.
¡Pura Vida!