The Rio Celeste Waterfall (a tour company site link) is in the Tenorio Volcano National Park (NP website link) and is one of the more popular waterfalls for tourists because of the unique turquoise water in the river due to minerals from the volcano. It was fun to go to the point in the park where two clear rivers come together and watch the new mixture of water turn blue or turquoise in color. See my 2017 Tenorio NP Visit for photos of the turquoise water which had more color than we had yesterday because it had rained all day the day before, making the water a little muddy. I did not get to see the waterfall in 2017 because the hurricane that came across northern CR destroyed the stairs and trail down to the falls. Note also that the National Park does not allow swimming in this plunge pool, making if better for photographers and nature lovers! 🙂 It is in the Cloud Forest so it gets rain year around.
For the email recipients, please click the MORE button after this photo for not only more waterfall photos but also a pix of my guide and driver plus one of me at these falls.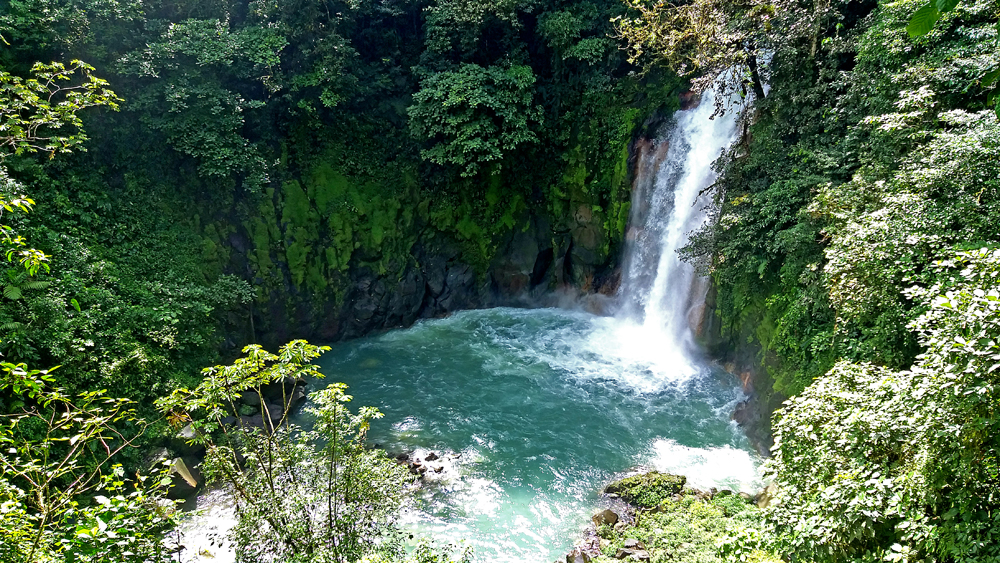 CLICK an image to see it full width and larger . . .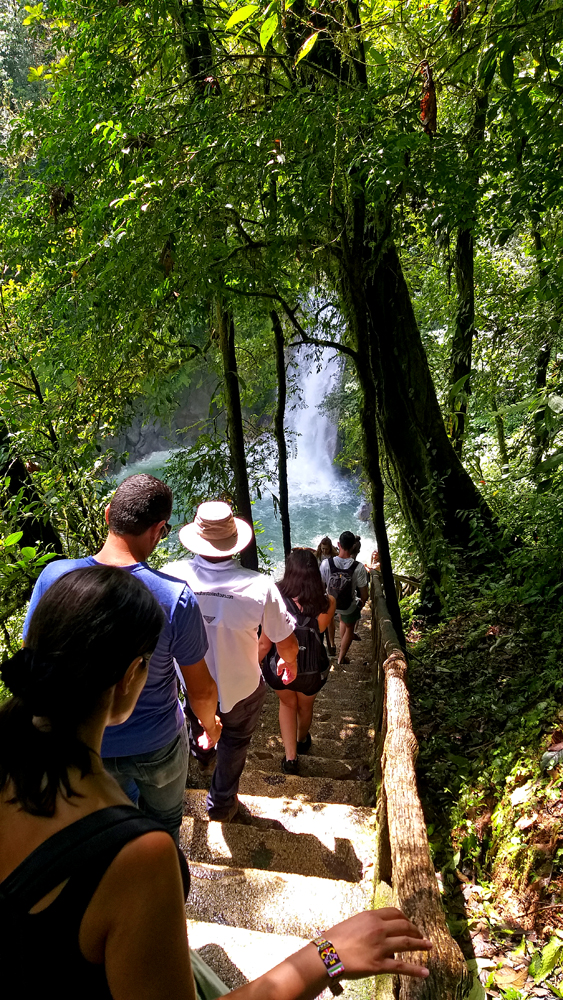 "There's no better place to find yourself than sitting by a waterfall and listening to it's music."

– Roland R Kemler
¡Pura Vida!
This Trip arranged with Walter's Taxi & Tours.
See my photos of all 45 Costa Rica Waterfalls in my Gallery.
And watch this blog for the soon to be released photo book of Waterfalls in Costa Rica! 🙂