I was really excited the first time I saw a Squirrel Cuckoo (eBird description) in my garden, thinking that all cuckoos were rare exotic birds. I've since learned that this particular one is fairly common all over Costa Rica and you will find 5 locations in Costa Rica in my Squirrel Cuckoo Gallery. Plus eBird says it is "widespread" throughout Central and South America. It is one of 6 different species of Cuckoos found in Costa Rica. Beyond this one, I have photos of just 2 other species in Costa Rica: The Mangrove Cuckoo (2) and the Lesser Ground-Cuckoo (1). See more information and links in The Backstory below . . .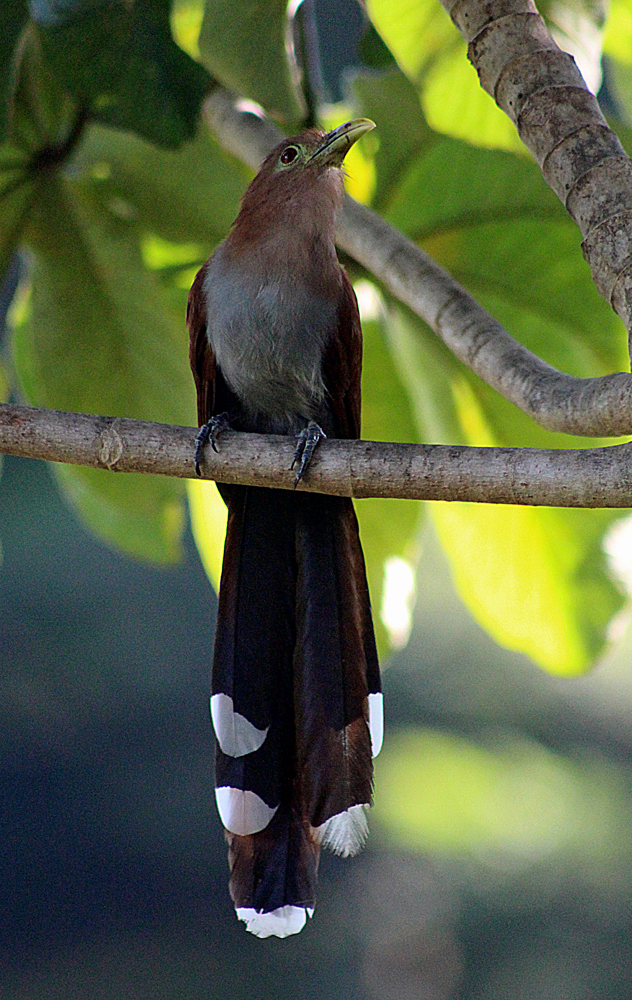 The Backstory
This favorite shot featured here was made from my terrace as he/she posed for me in my Cecropia or Guarumo Tree. It is rewarding to have your best shot made at home, especially when you have traveled all over the country looking for birds! 🙂
The other locations I have photographed this bird are in Caño Negro Refuge which you visit from lodges at Arenal or Tenorio National Parks, with no good lodges there. This is where I also got one of my two photos of the Mangrove Cuckoo. Esquinas Rainforest Lodge on the lodge grounds as was the one photographed at Hacienda Guachipelin. I also photographed one while walking on the road next to Samasati Lodge & Reserve in the Caribe, though I was staying at Banana Azul Hotel in Puerto Viejo.
THE TRIP GALLERIES for Squirrel Cuckoo:
¡Pura Vida!