Okay, I'm kind of "cheating" here by showing two different types of toucans that have perched in my Cecropia or Guarumo Tree: The Fiery-billed Aracari (eBird description) and the Keel-billed Toucan (eBird description). And with many more shots of both from all over Costa Rica, see my Fiery-billed Aracari Gallery and/or my Keel-billed Toucan Gallery. Since I have so many photos from so many different places, I will not try to feature the locations, though the location for both of these shots is my own garden in Roca Verde, Atenas, Alajuela Province, Costa Rica! 🙂 I am indeed fortunate!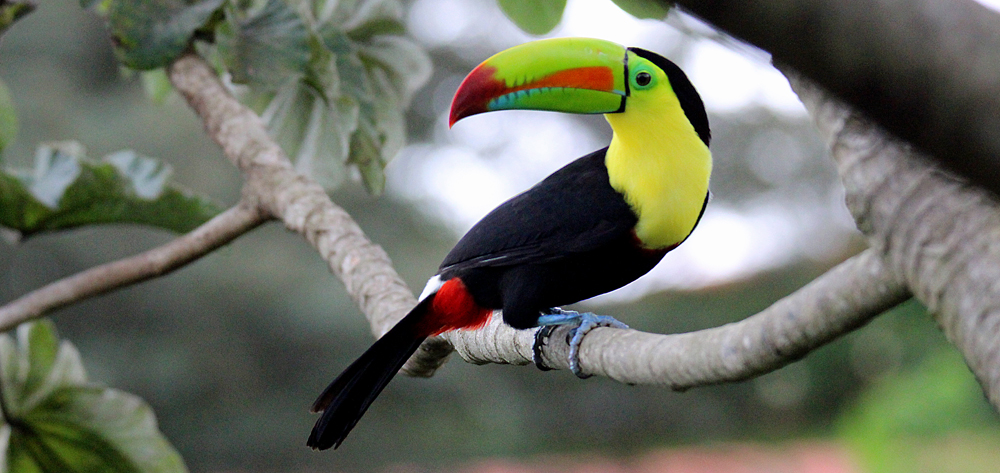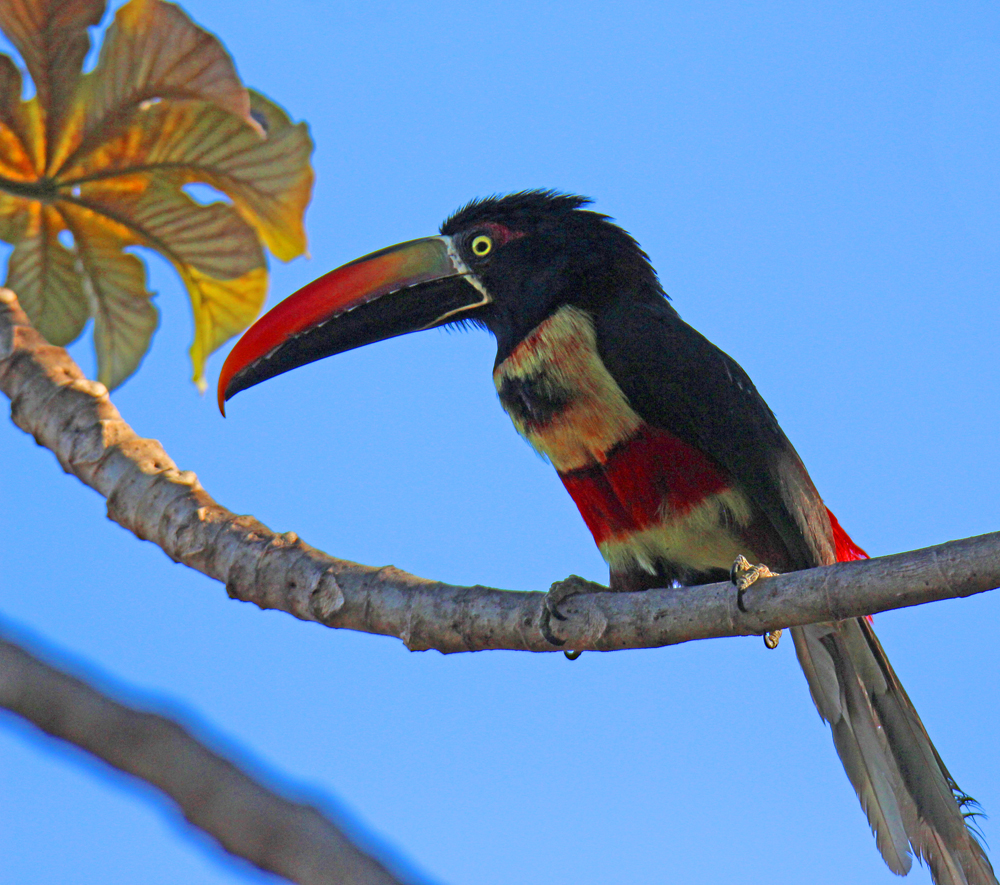 Used on Book Covers . . .
And I have used photos of these two birds as covers on two of my photo books: Roca Verde Birds which is photos of birds made in my yard or neighborhood and the little photo book of Costa Rica Haiku with the poems printed on photos.
"Poor indeed is the garden in which birds find no homes."

~ Abram L. Urban
¡Pura Vida!
My Other TOUCANS Galleries