The Rufous-tailed Hummingbird (eBird description) is definitely the most common hummingbird in my garden, to the point of having chased away other types of hummingbirds. 🙂 And it may be the most common all over Costa Rica or at least I've seen it all over! In my Rufous-tailed Hummingbird Gallery you will see my shots from 9 locations in Costa Rica. It is found only in Central America and the northern edges of South America. Because it is found almost everywhere in Costa Rica, I will not link Trip Galleries for this bird but just credit the feature photo and my second favorite Rufous-tailed shot which appears below with the two places linked . . .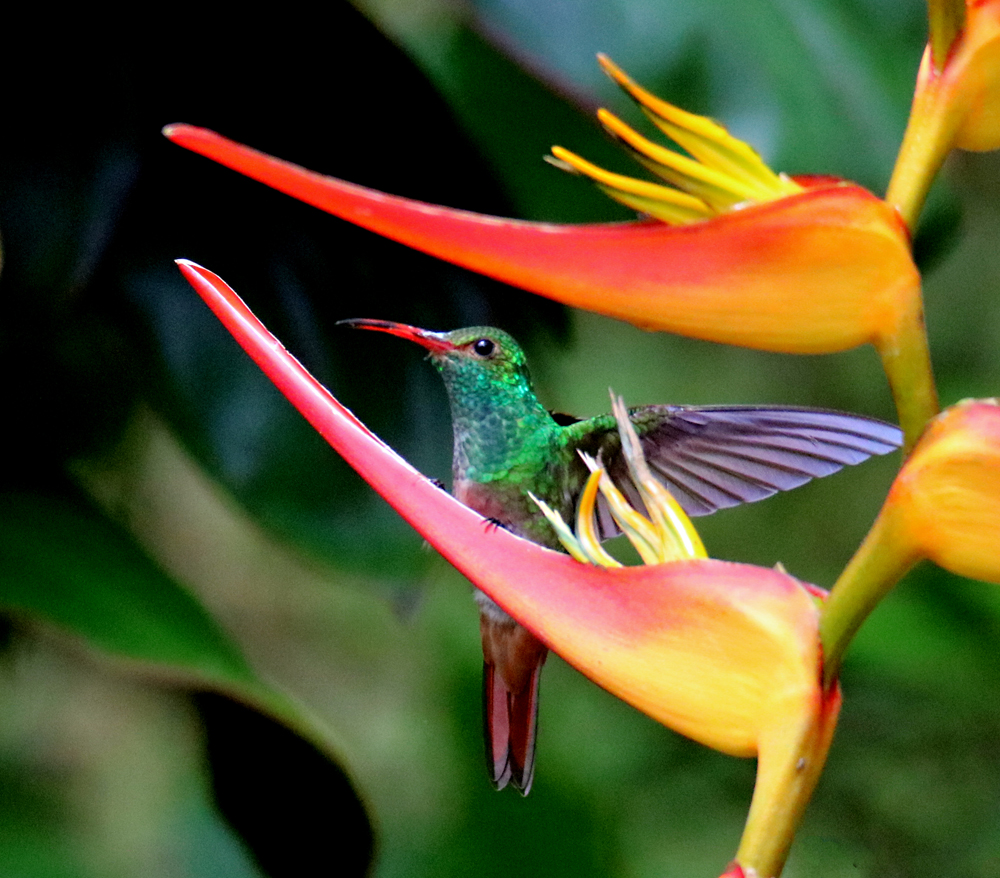 The Backstory
The feature photo of the bird on the colorful Heliconia flower was made at Esquinas Rainforest Lodge, Piedras Blanca National Park, near Golfito. And the TRIP GALLERY for that particular shot is: 2018-Oct–9-15–Esquinas Rainforest Lodge, Piedras Blancas NP
And my second favorite shot of this bird (below) was made on my first trip to Rancho Naturalista near Turrialba, Costa Rica. I like it because of the way the shot accentuates its namesake, the rufous tail! 🙂 The TRIP GALLERY for that shot: 2015 Dec 6-9 – Rancho Naturalista.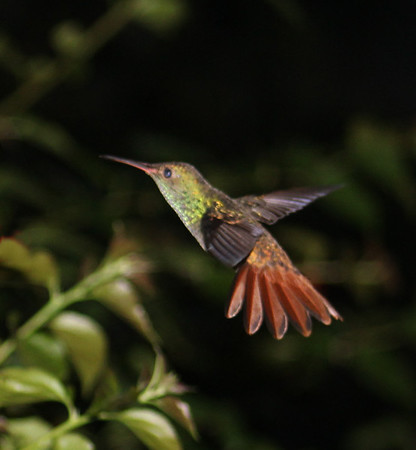 NOTE: I have photo galleries for 36 different species of Hummingbirds, to many to list here but they are all together in the main gallery Costa Rica Birds. Scroll through the big gallery and click on the specific bird you want to see photos of.
¡Pura Vida!