Only a few hundred people live here but they have more interesting "Street Art" than many big cities! Of course it helps that they are in the middle of a National Park! 🙂 That link is to the official park website in Spanish and for my photo galleries of 3 park visits, use links at the end of this post.
DISCLAIMER: "Street Art" for this series is paintings and tile work along streets, usually on buildings, that may or may not have been commissioned or done "illegally" without permission. I have no way of knowing. I purposefully did not include public statues, fountains, etc. obviously sanctioned by the government.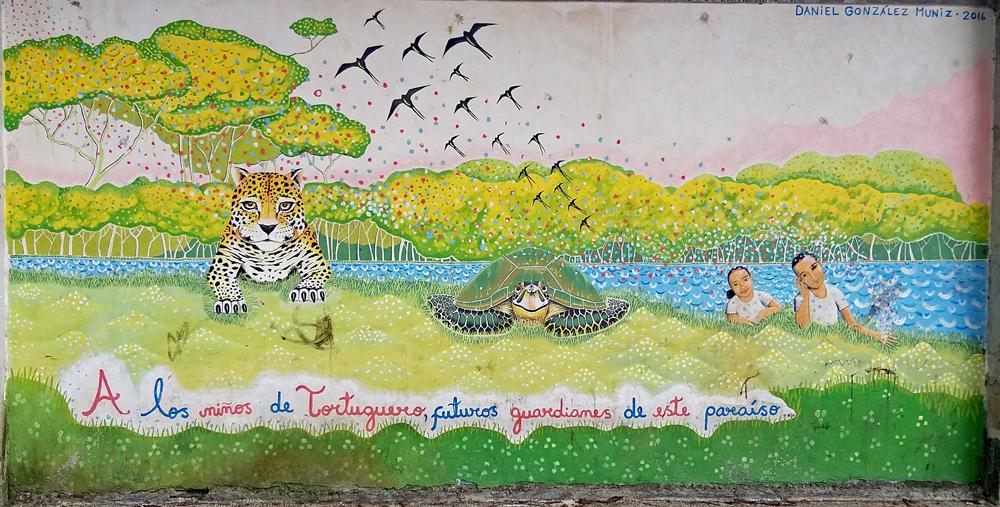 Tortuguero village is reachable only by boat or plane in what is called "The Amazon of Costa Rica" along the country's northeast coast or Caribbean side. The village is the heart of Tortuguero National Park adjacent the Park Visitors Center with transportation to all lodges by boat. One side is the Atlantic beach and the other a river/canal into the glades. Above is the one art pix for email notice of post and please click READ MORE for more photos of this nature-centric Street Art . . .
CLICK IMAGE to see full-width and larger . . .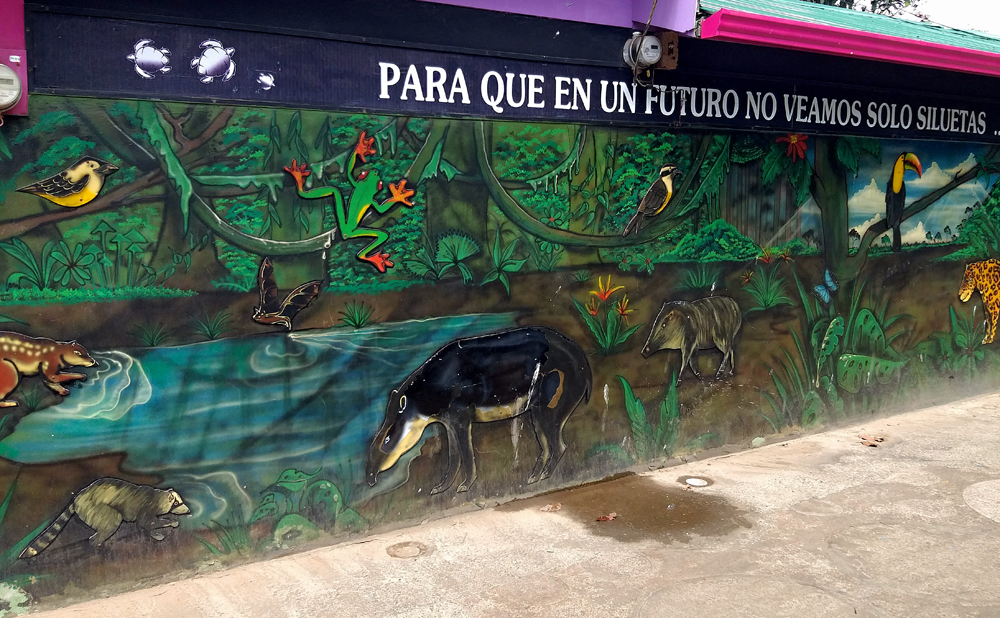 "Every child is an artist. The problem is how to remain an artist once we grow up."

~Pablo Picasso
See GALLERIES of my 3 visits to Tortuguero Village & National Park:
Bonus Article on Moving to Costa Rica 🙂
30 Reasons Why You Should NOT Move to Costa Rica — Yes, it's my paradise, but its not for everyone! Especially some self-centered, proud Americans who have never lived in another country. Christopher Howard "tells it like it is" in this short but valuable article for any of my readers considering a move here.
¡Pura Vida!