This is a "general ID" with the book having a full page of different banded skippers, but none show the orange on tail like mine and none with 6 or 7 spots on outer wings like mine, but otherwise matching several of the "Banded Skippers." See my other photos of this same butterfly in my Banded Skipper Gallery, all from my garden. None of the online sites I studied help me. There are so many species of butterflies in Costa Rica that it could even be one not officially identified or labeled yet. 🙂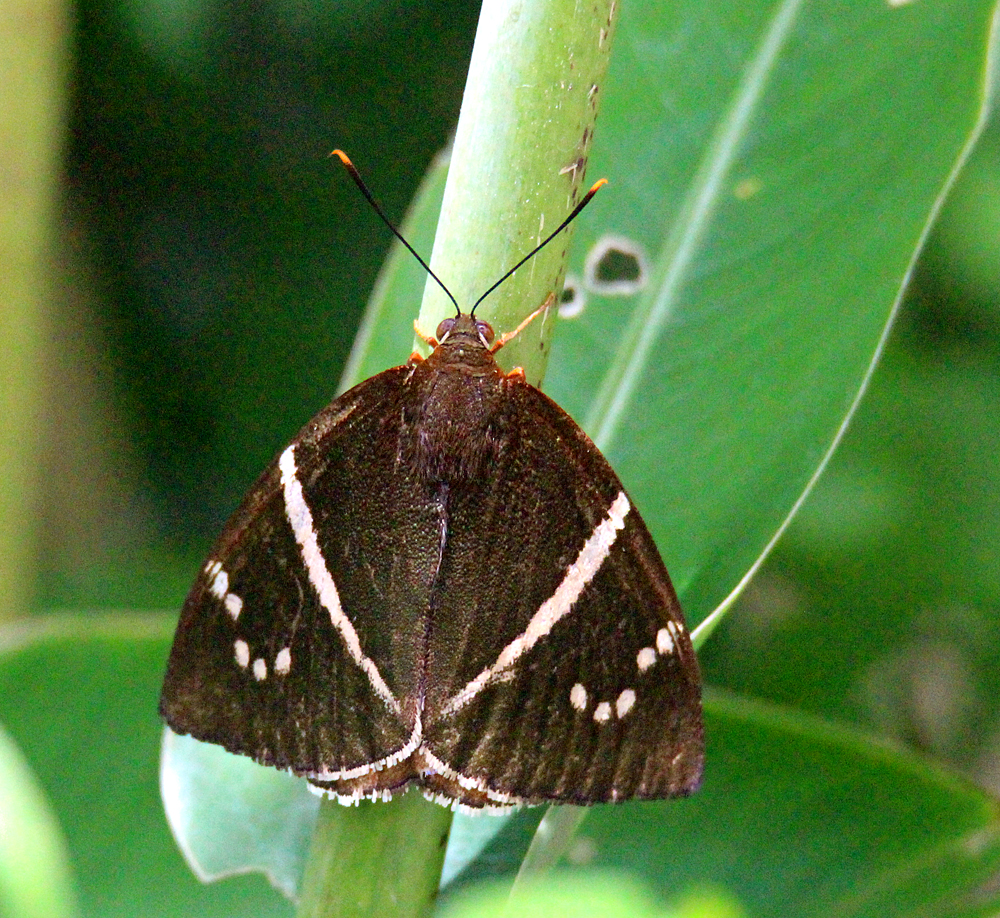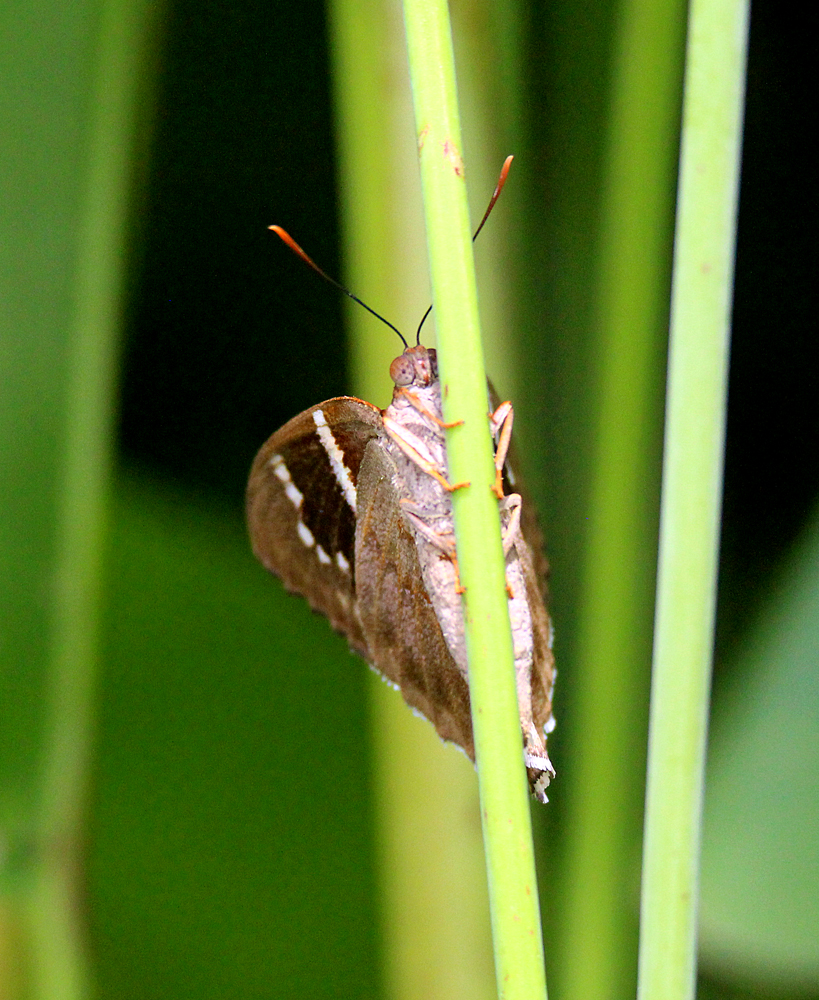 See my Banded Skipper Gallery for more shots of this butterfly.
Or see all of my CR Butterflies Galleries.
¡Pura Vida!