This one is not only a regular in my garden but I've photographed him all over Costa Rica as you can see in my Banded Peacock Gallery. Read more about this Banded Peacock, Anartia fatima on Wikipedia. Note that there is another butterfly with this English common name, but this Anartia fatima is found only from South Texas through Mexico and Central America, though most common in Costa Rica.
Two more photos today . . .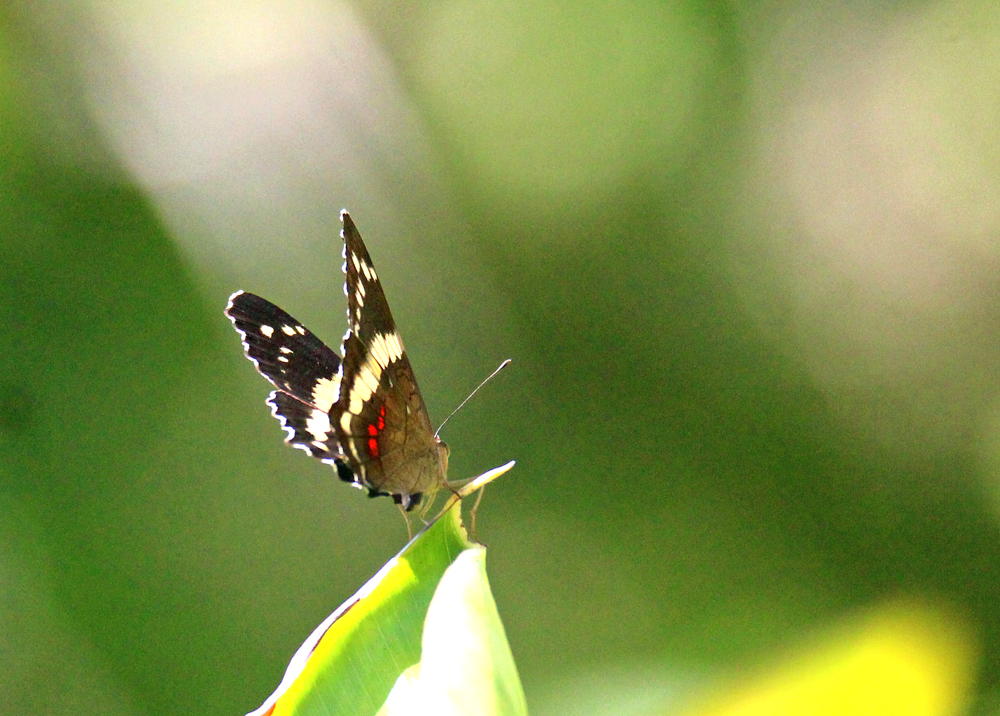 See my other shots of Anartia fatima in my Banded Peacock Gallery or check out all in my CR Butterflies Gallery.
¡Pura Vida!