I am missing the final concert for the Summer (May begins Winter here). It is the last in a series of hotel concerts called "Summer in the city – From your balcony" or really "Verano en la ciudad – Desde tu balcón" with a Covid-safe Rock Concert at my Best Western San Jose Hotel and they've been doing it once a month since January or December. See the hotel's website photos & videos of the concerts.
The only way you can see/hear the concert is to rent one of the 150 upstairs rooms with balconies overlooking the pool and watch the concert live from your balcony! Pretty cool ideal that helps both young adults have fun during the pandemic and a struggling hotel with no tourists and almost no customers fill several rooms at an advertised "special price" of $61 USD (more than I'm paying) with a limit to 4 per room/balcony. Tonight, Saturday, May 8 is this month's concert and the final one in this summer series.
Friday before I left I snapped these cellphone shots of them setting up the stage over one end of the pool. This month American Express is the sponsor.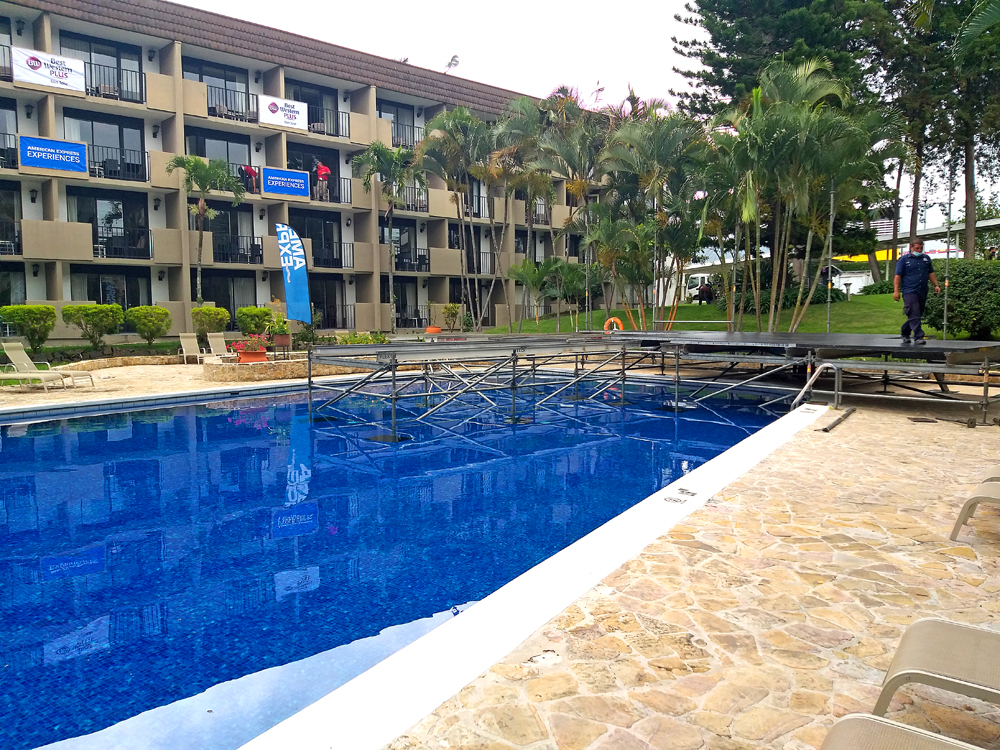 And more photos . . .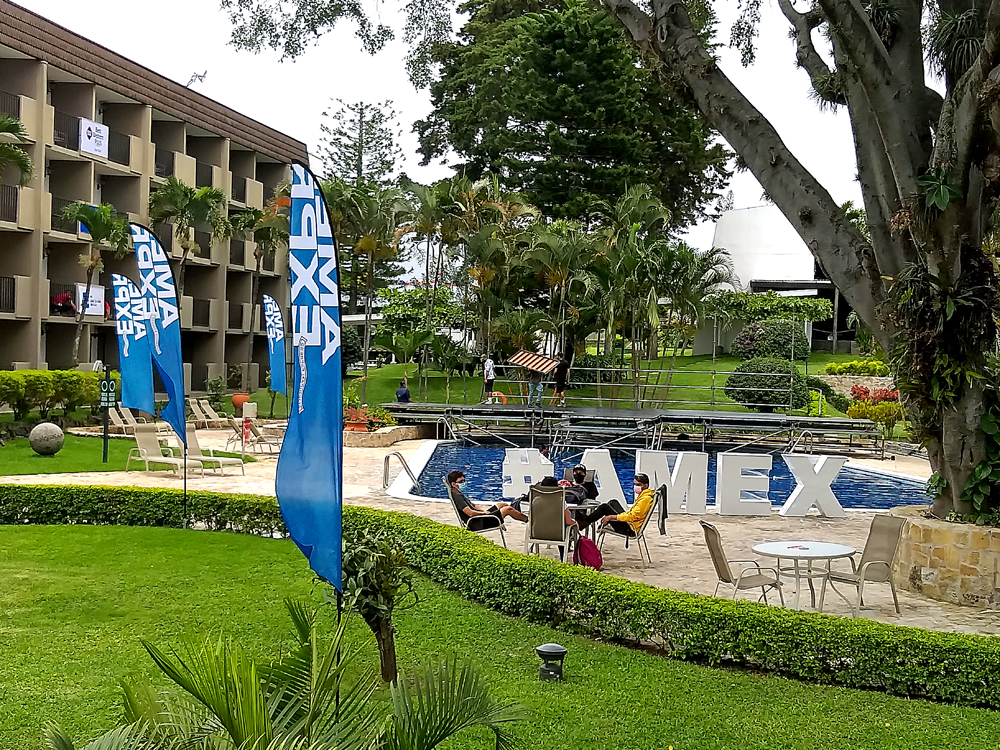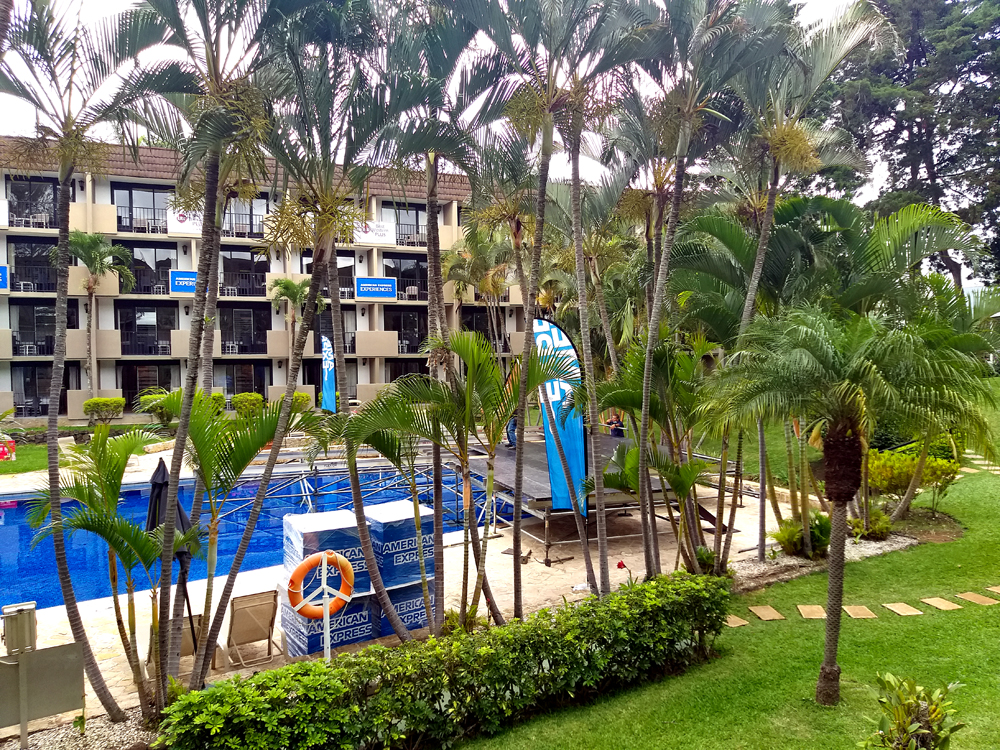 And on that stage will be . . .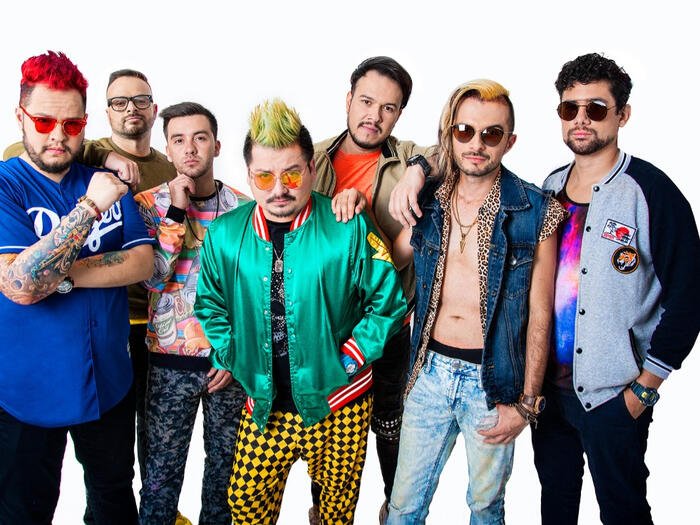 As you might figure, I'm not too sad that I'm away from the hotel over the weekend and missing this! 🙂 Just hope they don't scare the baby birds too much. 🙂
We had our highest day yet of Covid cases Friday and 24 mor people died of Covid, but still no word about restaurants remaining closed.
¡Pura Vida!