Earlier yesterday, before the rain came, I was sitting on the windy terrace hoping a brave bird might come out. A couple of doves flew by, but this Great Kiskadee was the only one brave enough to land in my Guarumo Tree (Cecropia) with a pretty strong wind bringing that rain cloud we got later. Notice how the feathers are affected by the wind. Not a normal pose, but an interesting commentary on the windy day we had yesterday before the afternoon rain.
Read more about the Great Kiskadee on eBird. He is one of the most common birds here and his song or call sounds like his name, "Kiss – ka – deeeeeeee." He is found almost everywhere in Central and South America, with only a few strays making it into the Southwestern U.S.
Biopsy Report in Tomorrow's Post
It is intentional that I have been very honest and factual about my new adventure with cancer while living retired in Costa Rica. And I will continue to be. This afternoon at a 2 PM appointment with my surgeon in downtown San Jose, Costa Rica I will receive the biopsy report and his "plan of attack" including possible radiation treatments.
He doesn't know that some of you have been praying for it to be benign or not a cancer and we might receive that surprise blessing this afternoon, but if it is like all the others he has removed similar to mine, then we will do whatever is necessary and still give God the praise anyway! 🙂 He's going to see me through this!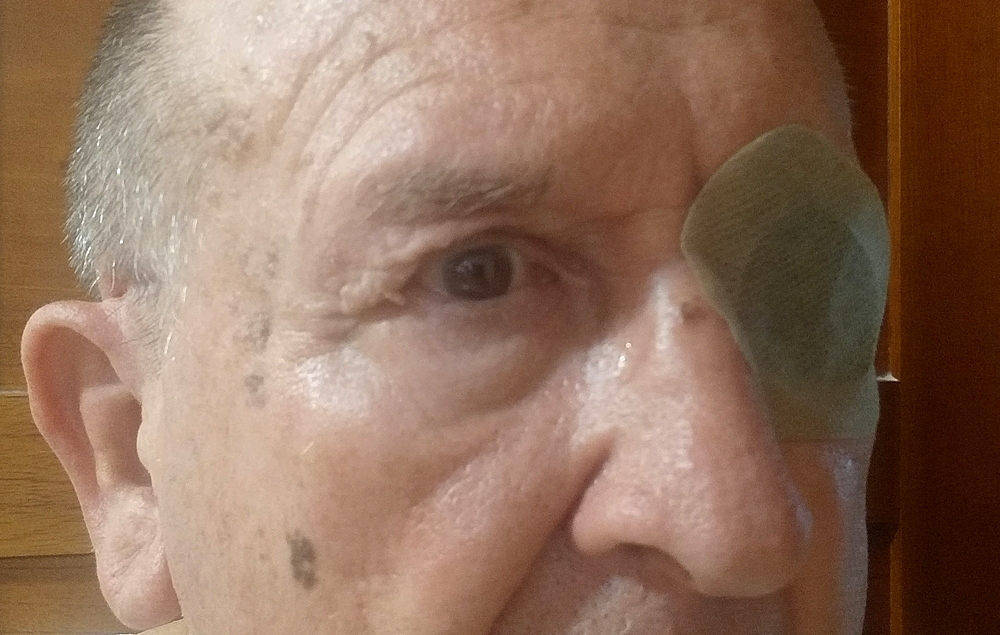 I'm wearing an eye patch all the time now because it hurts to have an eye open that can't blink or close. We will be discussing possible solutions to that also this afternoon and the left side of my mouth. But they are secondary to dealing with cancer.
And because several blog-followers are considering retirement in Costa Rica like I did, I am going to share the costs of this major surgery and what my other options could have been and discuss 3 or more options for radiation, whether needed or not.
¡Hasta mañana!
¡Pura Vida!