Today, February 8, 2021, is the first time students will be in the physical school buildings in almost a year, having closed last March because of the Covid-19 Pandemic.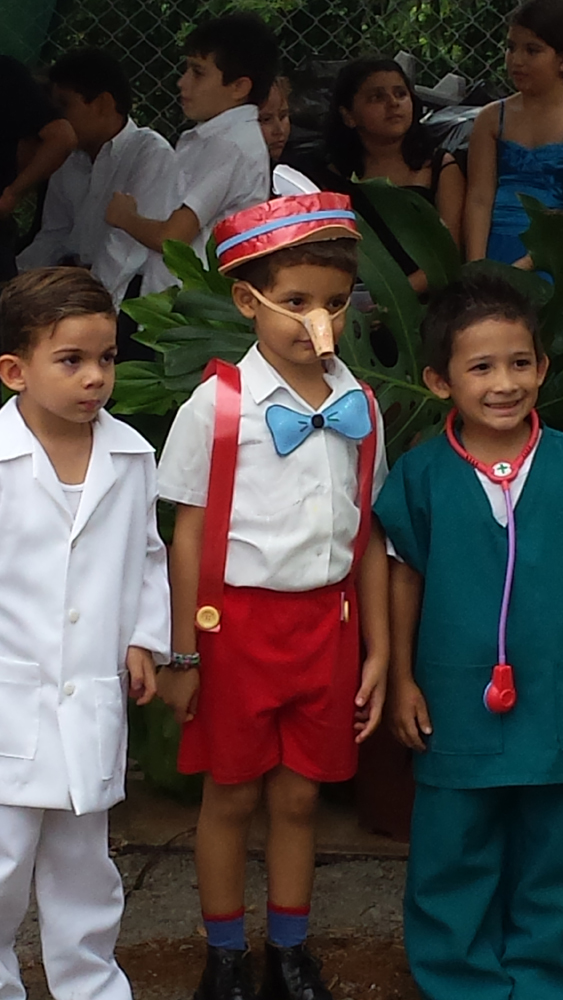 Some schools will offer the option of a "hybrid plan" mixing in-person with online school, fewer days in-person. And the many students who have no internet access for online school will be prioritized for in-person classes and parents who are not comfortable with in-person school for their kids can continue online schooling.
Those in the physical school buildings must wear masks and desks will be 1.8 meters apart, with hand-washing and other precautions in place. Read more details in the English-language Tico Times article. Or readers here in Costa Rica can get questions answered on the Spanish language Education Ministry's Coronavirus Website.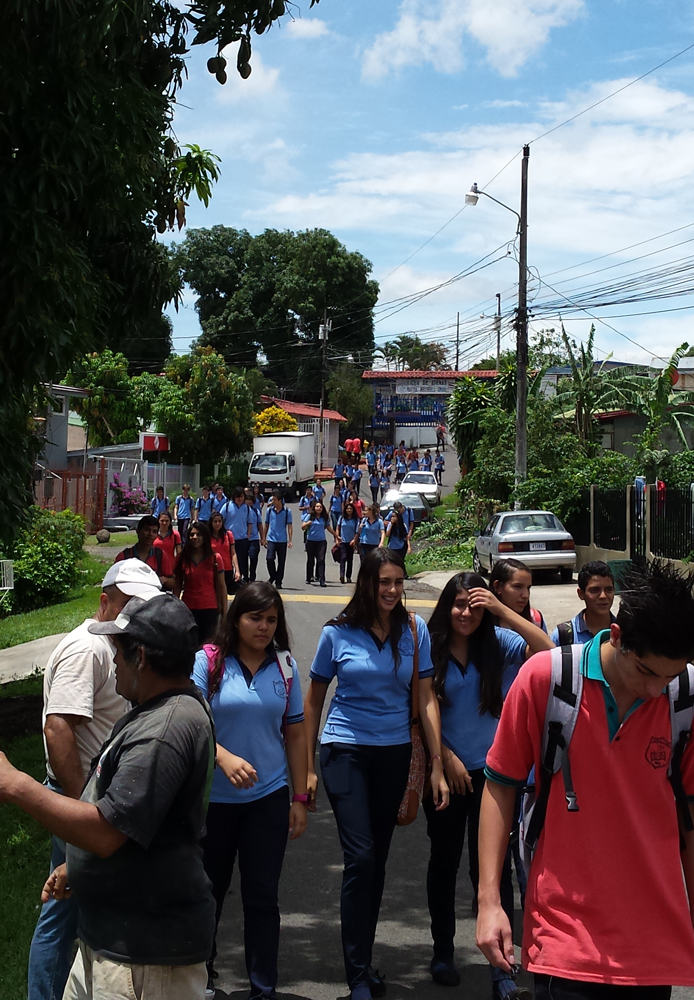 All photos are my older file photos from earlier years. The feature photo as header of page is of Escuela Central, the largest and main primary school, K-6. The kids in costumes are at Los Angeles Primary School and the teens at bottom are at Colegio Liceo, the university-prep public high school.
This past school year will have a major impact on several generations of students around the world with so many poorer students unable to participate in online education. Much work and prayer needs to go into helping these students around the world to "catch up" or fit in with the more affluent. And Costa Rica will do it well, always being a leader in education.
"Education is the most powerful weapon which you can use to change the world"

– Nelson Mandela
¡Pura Vida!