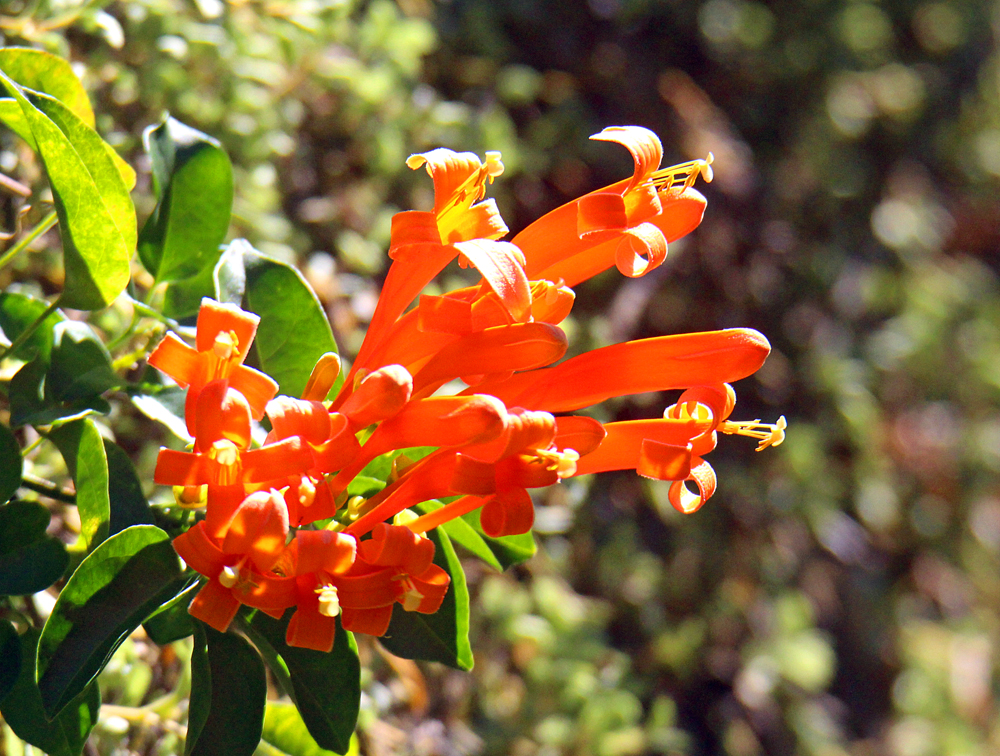 Triquitraque – One Spanish Name for this Flower
Also called in Spanish: Tango, chiltote, chorro de oro, and San Carlos.
In English, most commonly called the Flame Vine
Translation of Triquitraque = Clatter
As in the clatter of a train going down the track
As in a string of firecrackers popping
As in jumping jack
OR
The first definition of triquitraque in the dictionary of the real academy of the Spanish language is noise as of repeated and disordered blows. Another meaning of triquitraque in the dictionary is those same hits.
So why is this flower called Triquitraque?
I wish someone would tell me! Maybe the scattered bright flowers along a vine reminds someone of a string of firecrackers exploding? Or a visual clatter? Please comment if you know! 🙂
¡Pura Vida!