At first I labeled it an "Orange-bellied Trogon," but after checking my book I'm calling it a Collared Trogon Female because of the darker shade of orange on the belly, with Orange-bellied having a lighter shade of orange (the only difference) in the book. Then after checking online with eBird+, I see that they are longer calling it two species but all "Collared" with some as an "orange morph" of the Collared Trogon. These constantly changing names and identifications make birding a little complicated sometimes! 🙂 Also the book says it only appears in the highlands of Costa Rica and Western Panama while eBird says it is the same bird in some of the highlands of South America. 🙂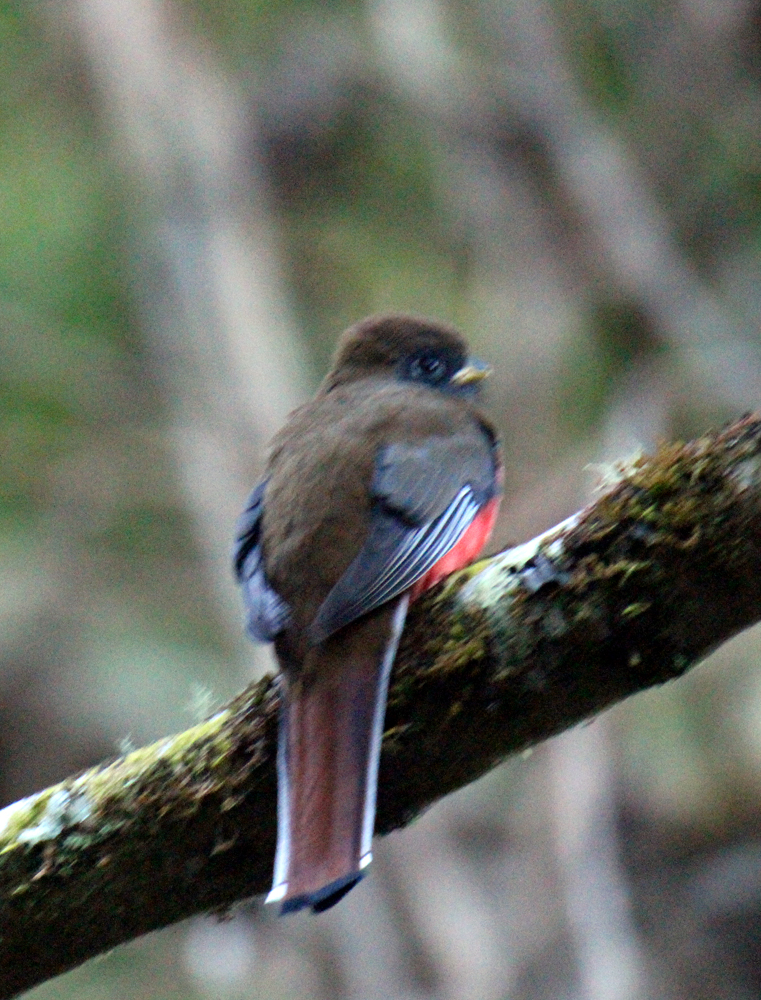 These were photographed on the Robles Trail, Hotel Savegre, San Gerardo de Dota.
Right now I have two photo galleries from previous trips around Costa Rica for both the Collared Trogon and the Orange-bellied Trogon. I'm waiting to see if I should combine those two galleries. 🙂 And in those galleries you can see the slight differences of the two.
And to read further, see eBird's Collared Trogon page or if you are a subscriber, even more info on "Birds of the World" Collared Trogon page. My hobby is getting complicated! 🙂
¡Pura Vida!
This trip's Hotel Savegre BIRDS Gallery (22 species)
U.S., Canada, or U.K. Visitors Now Need Negative Test To Return Home
If any readers are planning on visiting Costa Rica in January and beyond this year, it might be helpful to read this article: Preflight Testing For Departing Costa Rica – Logistics And Tips: on the blog called "Two Weeks in Costa Rica." Like birding, traveling is getting more complicated too! 🙂
¡Lo siento!