A tiny bird sometimes difficult to see in a thick Cloud Forest even with the bright colors, found only above 1,500 meters in the highlands of Costa Rica and across the border in Western Panama. I've seen and photographed only 2 other times, once in San Gerardo de Dota at the Trogon Lodge and later on a Monteverde trip in the Santa Elena Cloud Forest Reserve. You can see those photos (better) in my Collared Redstart Gallery to which I will eventually add these. CLICK an image below to enlarge: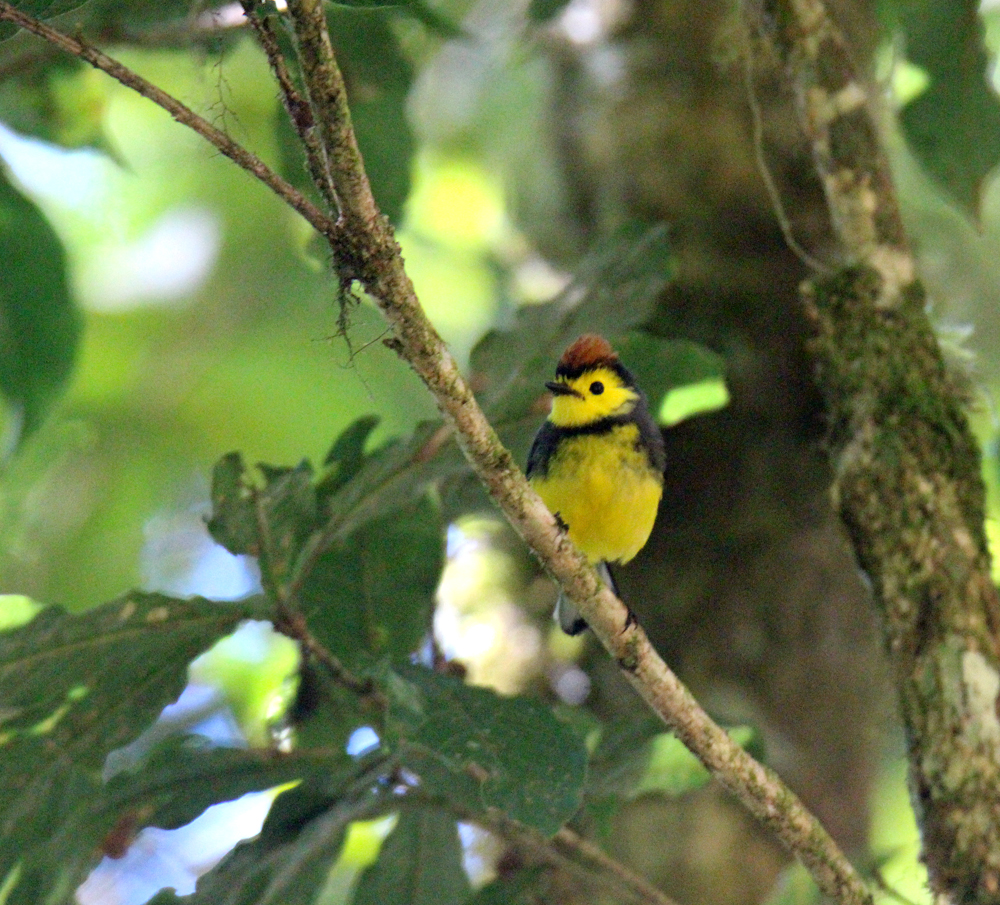 This trip's Hotel Savegre BIRDS Gallery (22 species)
I'm home now with a lot of "catching up to do" as always after a trip and part of that will be sharing more photos from this trip! 🙂
¡Pura Vida!