Large-footed Finch is the "official" English common name for this cloud forest bird that my excellent guide, Marino, found for me this morning. This "lifer" for me (1st time seen) is one of several we found near the top of our mountain on the Robles Trail this morning. The feature photo above is the only one to show his feet, which don't seem that large to me, but maybe to a finch? 🙂
I will share more birds from today later. CLICK image to see larger . . .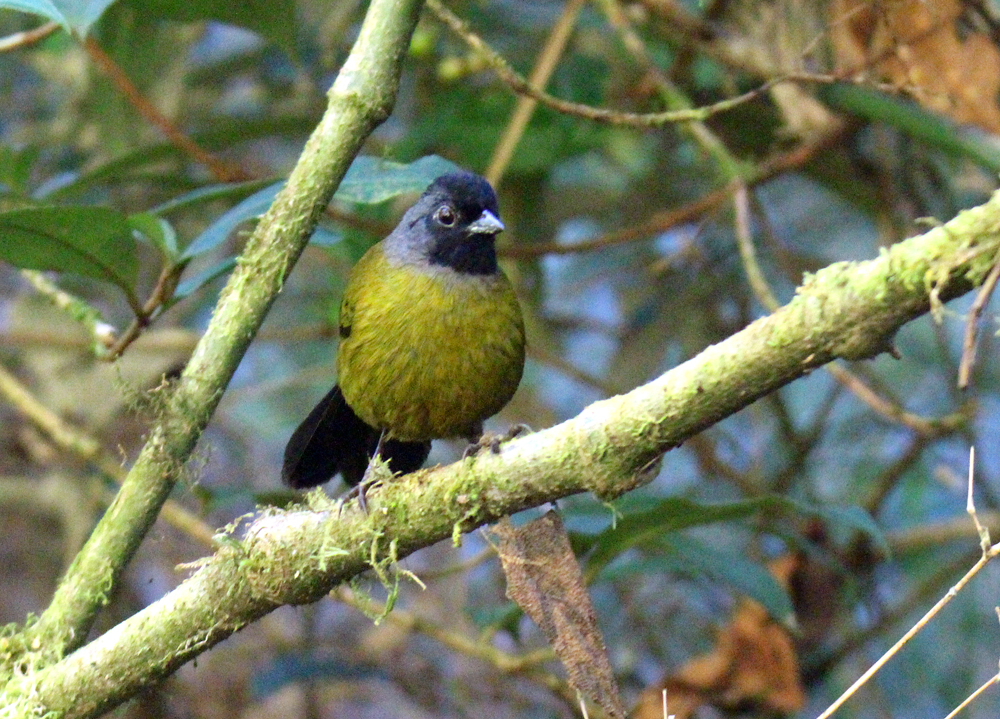 It would be hard to praise Hotel Savegre too much with virtually everything perfect here from the food to the rooms, trails, birds and vistas! 🙂 Though the birds of this trip haven't been added yet, you can see all my others in Costa Rica Birds Gallery, 350 species!
¡Pura Vida!