Well . . . almost – actually just ABOVE my room is the Arenal Observatory Webcam going 24/7, rotating between Lake Arenal in sunset shot above and on the volcano as in the photo below. Both these photos are views from the deck of my room, similar to the Webcam views. My first year to come here I lucked into this room and have requested it now for the third time.
Check out my 2018 Arenal Observatory Visit gallery and then I returned in 2019 for different things seen and photographed, especially more birds in 2019.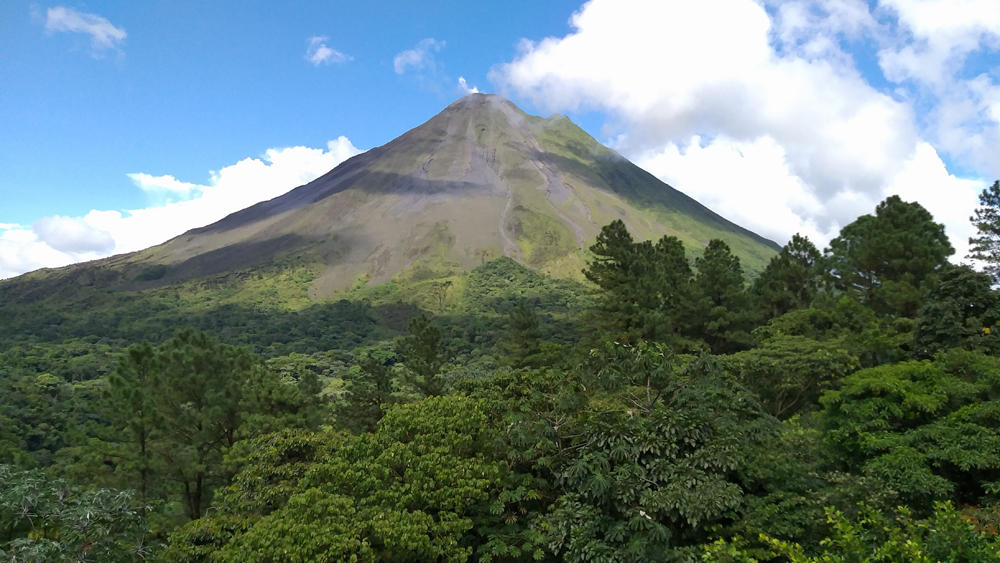 I'm writing this before I leave home to be released mid-day on my arrival day to start my blogging early from Arenal! 🙂 Everything should be green from months of rainy season that officially ended with November and it is now Summer (Dry Season) in Costa Rica! Though the weather forecast and above Webcam indicate there are still rain clouds at Arenal, which is okay! 🙂 The forest will still offer all the same wildness as a dry day! 🙂
I can hardly wait to explore the forests of Arenal again!
¡Pura Vida!