I arrived at Arenal Observatory Lodge in time for lunch with my driver and my first afternoon of looking for birds with 11 species photographed including the above Emerald Tanager (link to eBird description) which is a "Lifer" or first-time-seen bird for me! And a colorful one found only in Central America plus Columbia & Ecuador.
I did lots of walking including to the top of the 28 meters or 92 ft. tall observation tower with 146 steps on stairs. I've gotten lots of birds and monkeys from this tower in the past, but not today with it being overcast and very windy when I went up today, but I got several landscape shots including this one I call "A Sea of Treetops."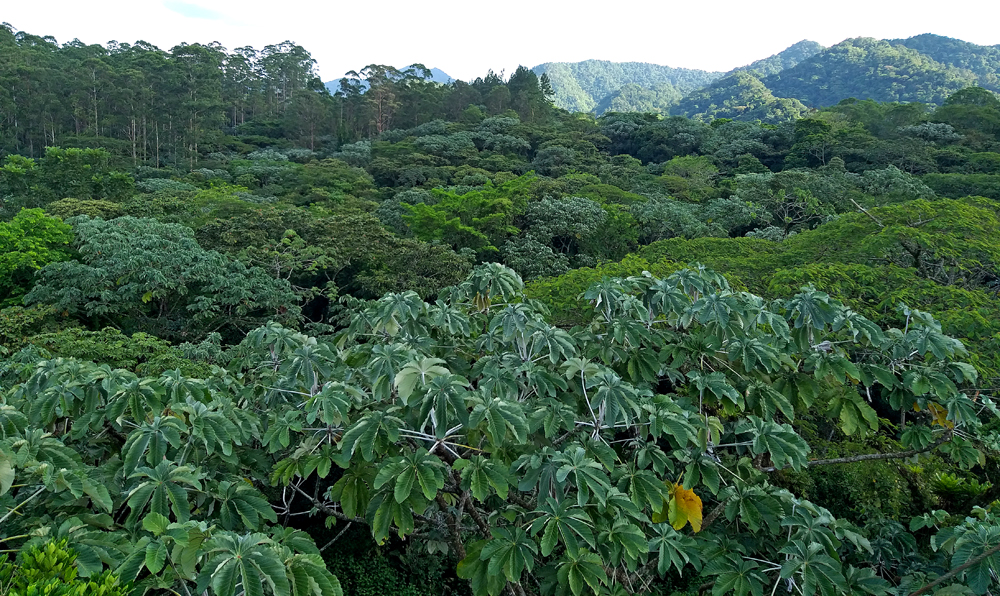 "For in the true nature of things, if we rightly consider, every green tree is far more glorious than if it were made of gold and silver."

– Martin Luther King Jr.
¡Pura Vida!