I'm not positive that this is a Leafcutter Ant, though they are usually the ones carrying leaves like this or pieces of leaves. But they are usually a group of hundreds marching in a line like a well trained army! This guy was solo and when he go to my doormat at entrance to my terrace, he did not go around but marched right over it, moving to the left, holding the leaf in his mouth! The ant house is underground next to my terrace.
The little things in nature can keep you occupied for hours if you wanted! 🙂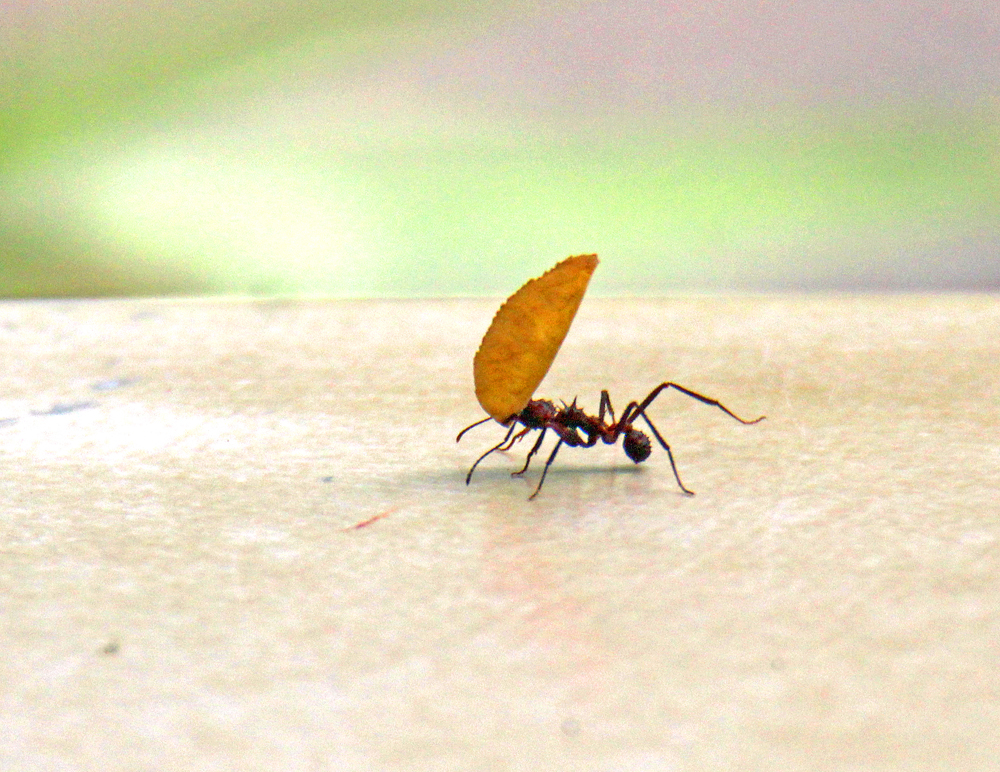 "If an ant carries an object a hundred times its weight, you can carry burdens many times your size."

― Matshona Dhliwayo
¡Pura Vida!
See my Leafcutter Ants gallery.