Another repeat butterfly for me today, though I only got a side view. The top view of this guy is a lot different – white with two yellow splotches plus the little brown spots you can barely see here, though I was unable to photograph the top this time. See more in my White Angled Sulphur Gallery. Another interesting butterfly I can enjoy in my garden during this rainy season.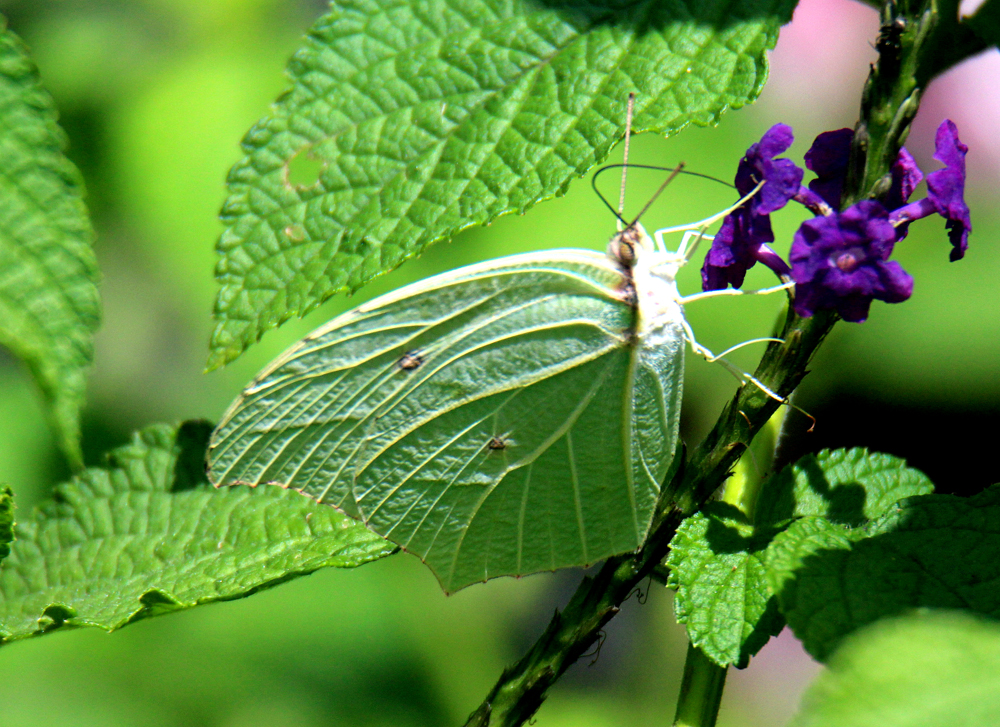 My Costa Rica Butterflies Gallery has many more!
Never bored with butterflies! 🙂
¡Pura Vida!