I have studied the Swift Guide to Butterflies of Mexico & Central America plus the internet and cannot find an exact match, but certain it is in the "Poanes" scientific family name with many called something Poan Skipper, thus my generic name here. It is my second time to see this butterfly in my garden, see my Poan Skipper Gallery for the other one. I have decided it was the angle of sunshine that caused my first one to appear more orange and thus I originally called it "Evergreen Poan Skipper" which is not correct, partly because book says they live only in Mexico. Maybe we have an un-labeled Costa Rica version? Hey! It still happens in all categories of wildlife here. 🙂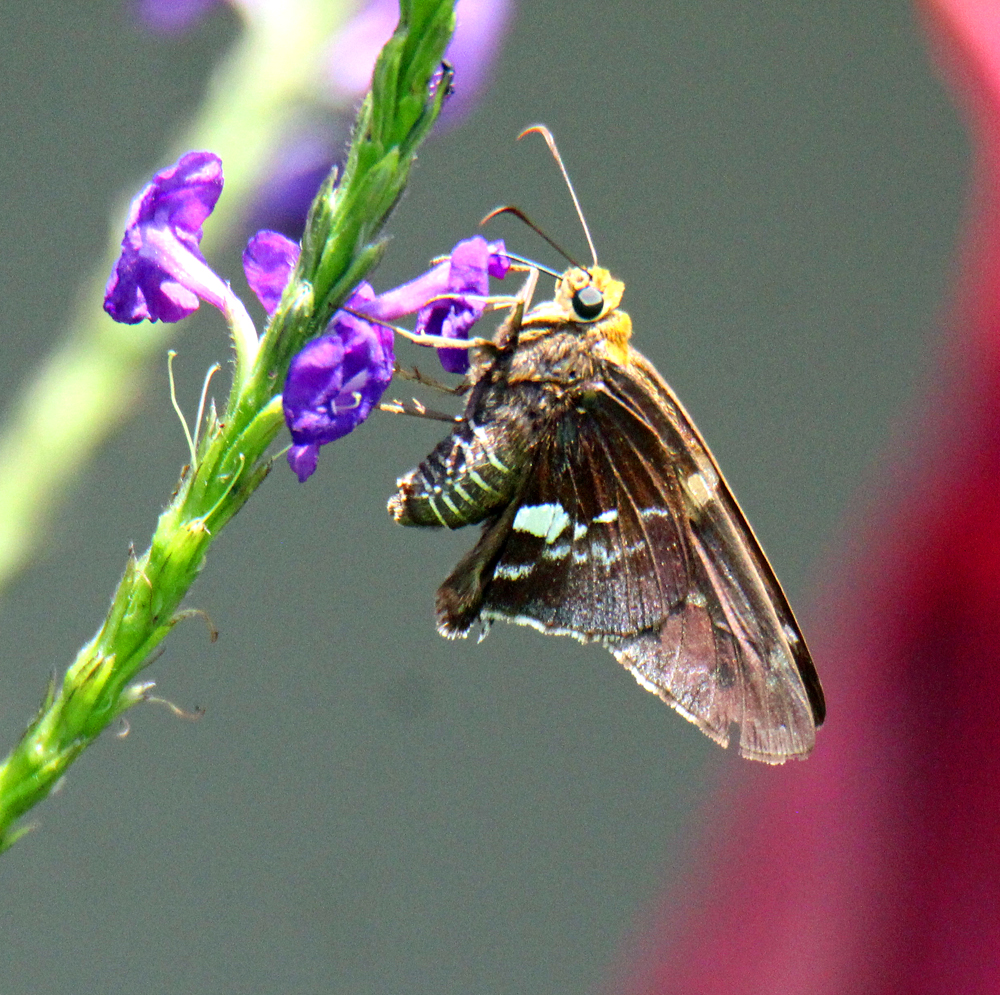 My Costa Rica Butterflies Gallery has many more!
Never bored with butterflies! 🙂
¡Pura Vida!