The Featured Photo is a shot from my terrace at breakfast this morning looking toward our mountain village of Atenas. I live in a peaceful place, appropriately called tranquilo in Spanish by the people here.   🙂
-o-
My Google Timeline Report for February:
WALKING: 36 km, 9 hours
BY VEHICLES: 351 km, 13 hours (Around town by taxi, several Alajuela trips by bus and the longest trip was to Heredia, north of San Jose. The walking was an almost daily walk to town plus 3 local birding walks with a Canadian friend.)
And they reminded me that my most distant destination for February was Heredia from which came my photo below. Should I be worried that Google knows so much about me?   🙂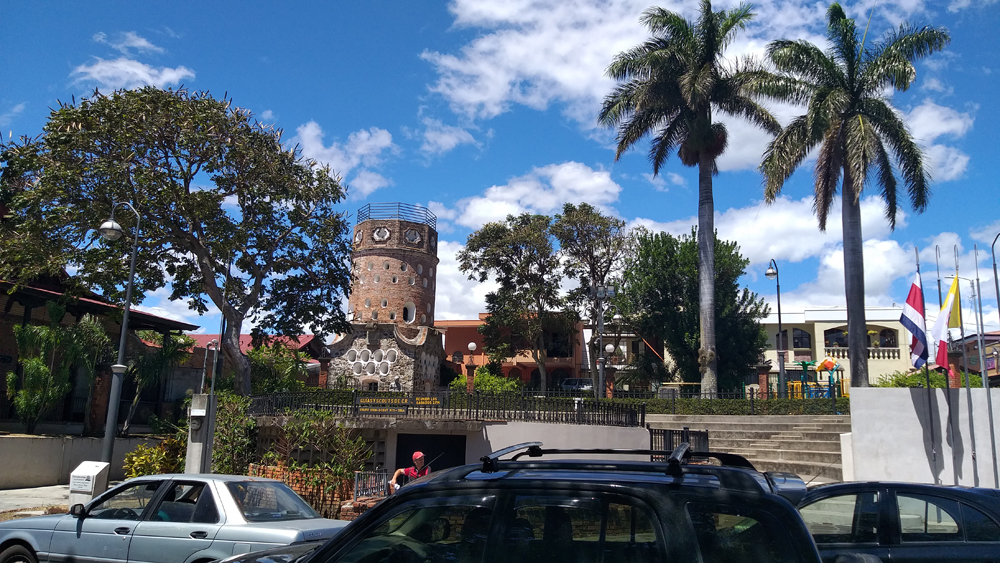 ¡Pura Vida!
Retired in Costa Rica
See Charlie Doggett's COSTA RICA Photo Gallery.