And for new readers, the explanation of "Lifer:" It is a bird that someone sees for the first time in his life. You can see on my "life list" that I have observed 552 species from many countries in the Americas and Africa, with 373 of those in Costa Rica. And that does not count this bird because I haven't reported it on eBird yet! He was the only bird I got a decent shot of at the Cahuita National Park, though I got photos of 14 species of butterflies there! 🙂
It is just an inconspicuous little flycatcher, found only in lowland rainforests of Central America and the northern half of South America. I am pleased with these two shots of both front and side views! It is a Ruddy-tailed Flycatcher, Terenotriccus erythrurus (linked to the eBird description).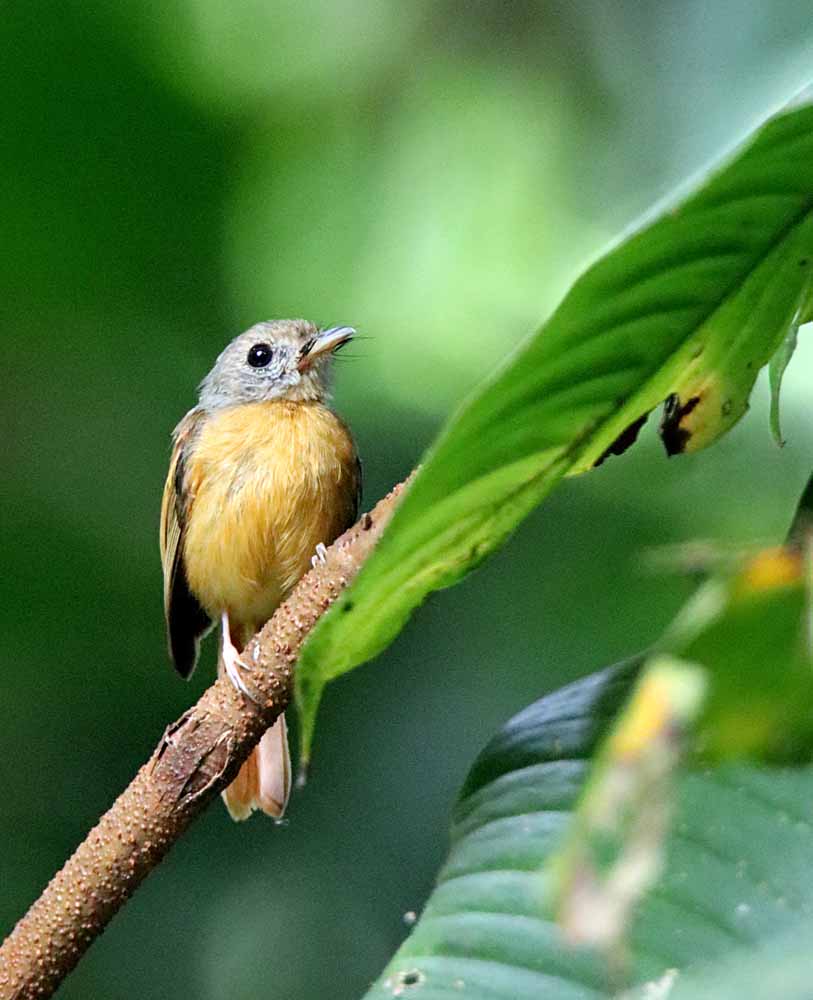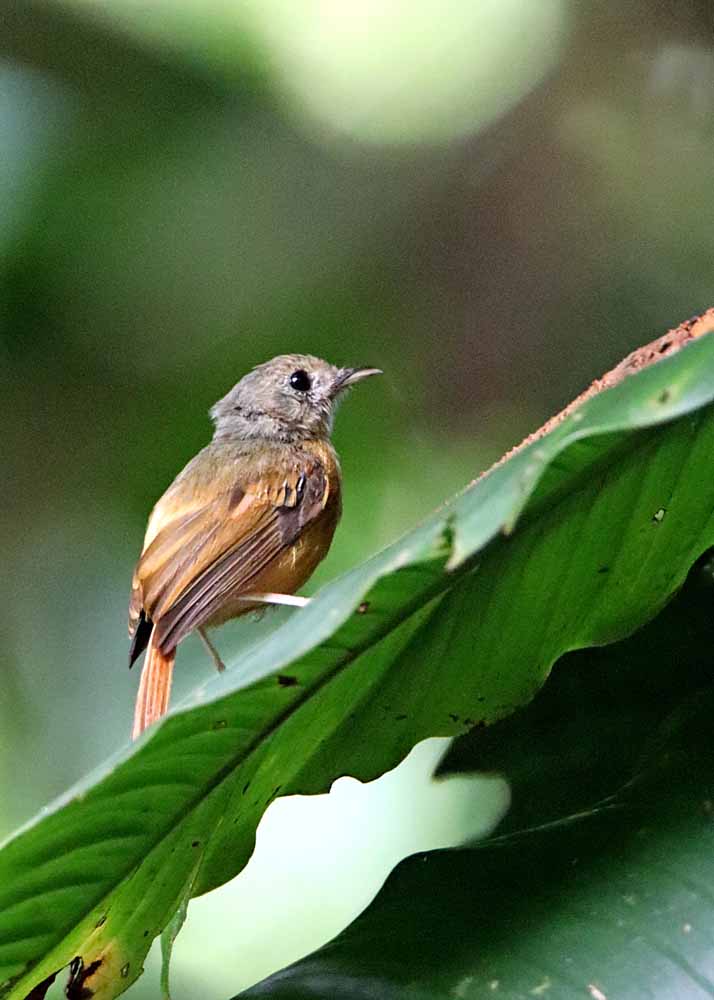 You will note that I saw and photographed many more birds in Gandoca-Manzanillo (which is always the case) and those birds were linked to in an earlier blog post on Gandoca-Manzanillo which can be seen in the first sub-gallery created for this trip gallery: Refugio Gandoca-Manzanillo. It is a wildlife refuge with fewer people visiting than the national park and has always been a better place for birds than Cahuita for me. I photographed 9 species there, 7 species at the hotel and just this one at Cahuita, BUT IT IS A LIFER! 🙂
¡Pura Vida!