7 days ago, Friday, March 10, I left my house at 5:40 am and took the city streets for the 20 minute walk to Calle Nueva alongside Roca Verde but with no entrance from our development. I saw a few birds on the city streets enroute and then a little past Colegio Técnico (our technical high school on 10th Ave.) I always start seeing birds and continue to as I cross the stream and go up the hill alongside Roca Verde. I'll do a post about the road tomorrow and explain why I think birds have decreased there and will more in the future, but for today here's the 11 birds I got useable photos of for the blog and darn it! I missed snapping the 2 Motmots I saw!  🙂
First a photo I consider kind of "artsy" – a black bird on black & silver power lines with the morning sunrise turning the clouds in front of him black & orange as he seems to stare at them in unbelief!  🙂  Sort of dramatic, don't you think?  🙂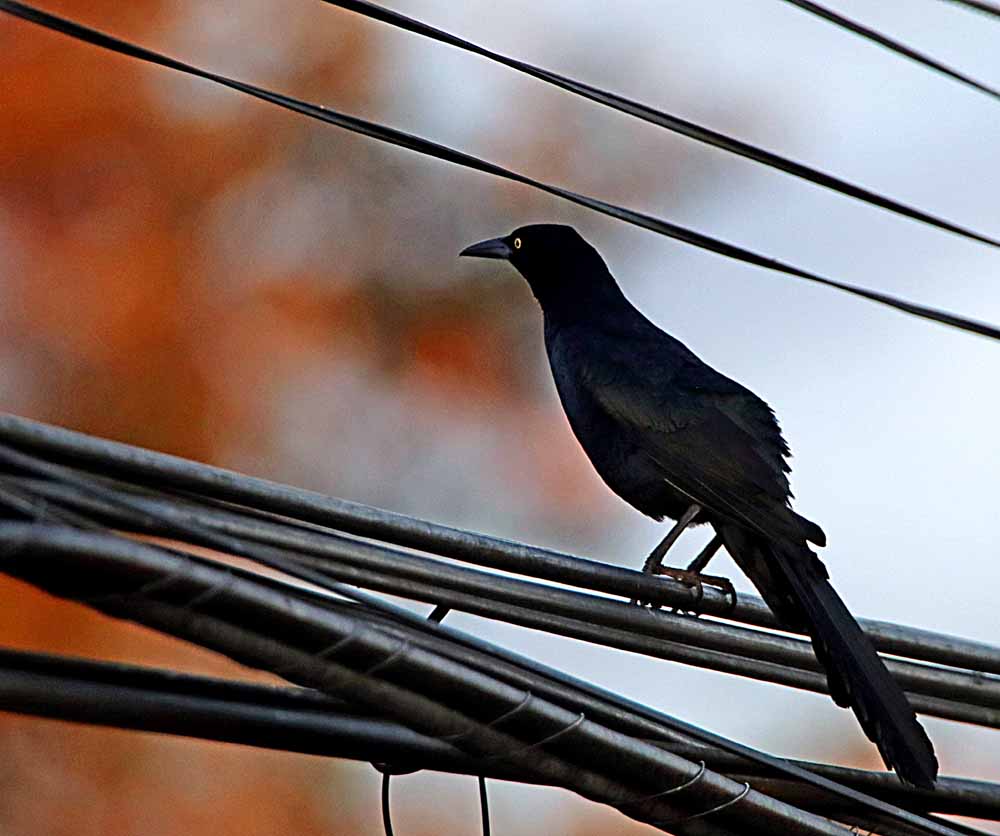 A gallery of my photos of each of the above species is available inside the big gallery Costa Rica Bird Galleries by Species with shots of each from many other places in Costa Rica and I have listed the 11 above species below, each linked to that species gallery.  🙂   Enjoy!
¡Pura Vida!
My Photo Galleries on the Above Species
Listed in the order that they appear in my galleries and in the Princeton Field Guide, Birds of Central America.
🙂
And I have a trip gallery for this Walk on Calle Nueva.

¡Pura Vida!