Though there will still be a few more blog posts on my little 2-night visit to Xandari Costa Rica, I'm going ahead and sharing the completed photo gallery for this trip. After the blog posts, my "Trip Galleries" are the main depository of my photos made all over Costa Rica and I encourage people traveling here to explore the trip galleries to see which places fit their interests best.
You can click the image of the first page of this gallery below or use this web address:    https://charliedoggett.smugmug.com/TRIPS/2023-January-31-February-2-Xandari-Resort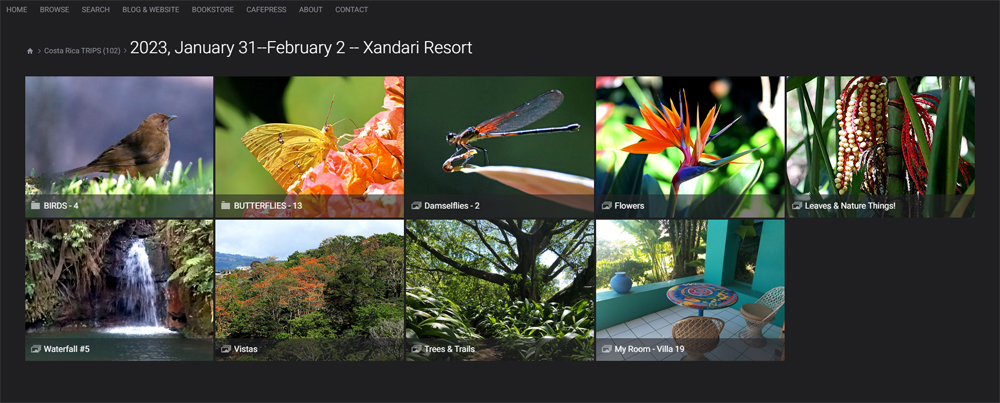 ¡Pura Vida!
And now I'm getting ready for my next trip which is 4 nights in Tortuguero, "The Amazon of Costa Rica," February 12-16.