A local friend who has connections with a private religious retreat center in the mountains of Santa Eulalia, Atenas Canton, took me and two other friends last Saturday morning for a really nice birding hike that included all nature!  🙂  You can see the photos at:
https://charliedoggett.smugmug.com/TRIPS/2022-January-21-Sermon-on-Mount-BIRDING
Or if I did it right just click this first page of the gallery . . .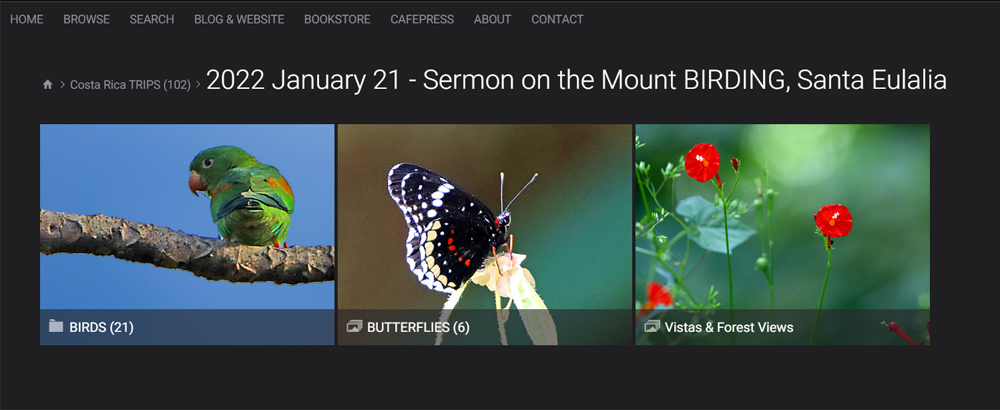 ¡Pura Vida!